5 unique wireless chargers for your iPhone or Android smartphone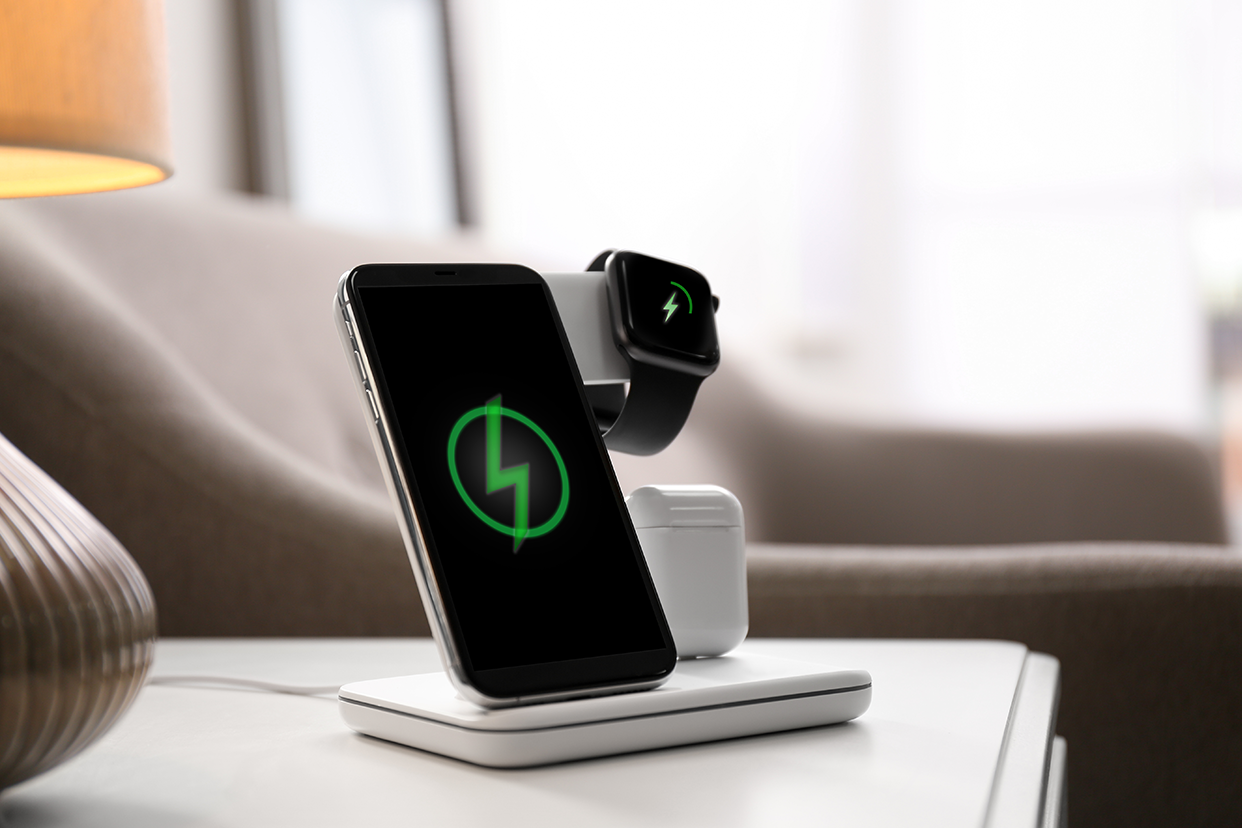 So, you just bought a new phone with wireless charging support or discovered that your existing phone can charge wirelessly. The idea of charging your phone conveniently without the hassle of wires and ports excites you, so the first thing you do is scour the internet looking for wireless chargers. However, all the wireless chargers you could find look and feel the same and have no flair to them.
But, if you're looking for something more than circular piece of plastic that you can place your phone over, here are five unique wireless chargers that can do more than just charge your phone.
<!—H2 title-->
5 unique wireless chargers for your iPhone or Android smartphone
SanDisk Ixpand wireless charger that backs up your photos
The SanDisk Ixpand is a wireless charger that can not only charge your Android or iOS device, but also back up photos and videos of up to 256GB every time you do. You will need to use the SanDisk Ixpand Charger app for this. Beyond that, the charger also lets you maintain multiple backup profiles and restore them if needed.
Pebble Grip wireless charger for cars
Charging your phone inside a car is not exactly a new thing, but a wireless charger can significantly change how you use your device when in a car. The convenience of having no wires involved is essential when you need your attention on the wheel. The Pebble Grip wireless charger works with any Qi-certified device, and uses a unique mounting mechanism that uses your car's AC vents to keep it upright. This is much sturdier and more reliable compared to any mounts that stick to the windshield or dashboard.
Croma 30W wireless charger for two smartphones
Need a wireless charger for the nightstand you share with your wife? Or maybe you just need a charger that can charge both your wirelessly charging devices at once. The Croma 30W dual wireless charger has you covered. It comes with two separate charging plates, allowing you to place two smartphones together.
When a second phone is not in use, you can also use the second plate to charge a pair of TWS earbuds if their case supports the technology. This is also an ideal wireless charger to carry on those family outings where you want to minimise luggage as much as possible.
Qubo MagZap Z5 charging dock for phones, watches and earbuds
If you're someone who has an iPhone, Apple Watch and the AirPods, you'd want nothing more than one device that can not only charge all three of your products but do it at the same time. The Qubo MagZap Z5 does exactly that. It features two stands for a smartphone and a wearable, while the base pad can accommodate a charging case for earbuds. One powered on, the device can charge all three together without any hassle.
Xech Pulse wireless charger with smart handset
The Xech Pulse wireless charger is exactly what you'd need when you're on an important call and are running out of battery. The charger comes with a wireless charging mat but also, a smart handset with a few basic controls that can be used in place of your smartphone when it is charging. This lets you drop your phone on the charging pad and pick up the handset to continue your call instead. The handset is powered by Bluetooth, so it is also wireless and will let you walk around your office or room while your phone charges.
Disclaimer: This post as well as the layout and design on this website are protected under Indian intellectual property laws, including the Copyright Act, 1957 and the Trade Marks Act, 1999 and is the property of Infiniti Retail Limited (Croma). Using, copying (in full or in part), adapting or altering this post or any other material from Croma's website is expressly prohibited without prior written permission from Croma. For permission to use the content on the Croma's website, please connect on contactunboxed@croma.com