What are smart fans and do you need them
What makes a ceiling fan smart?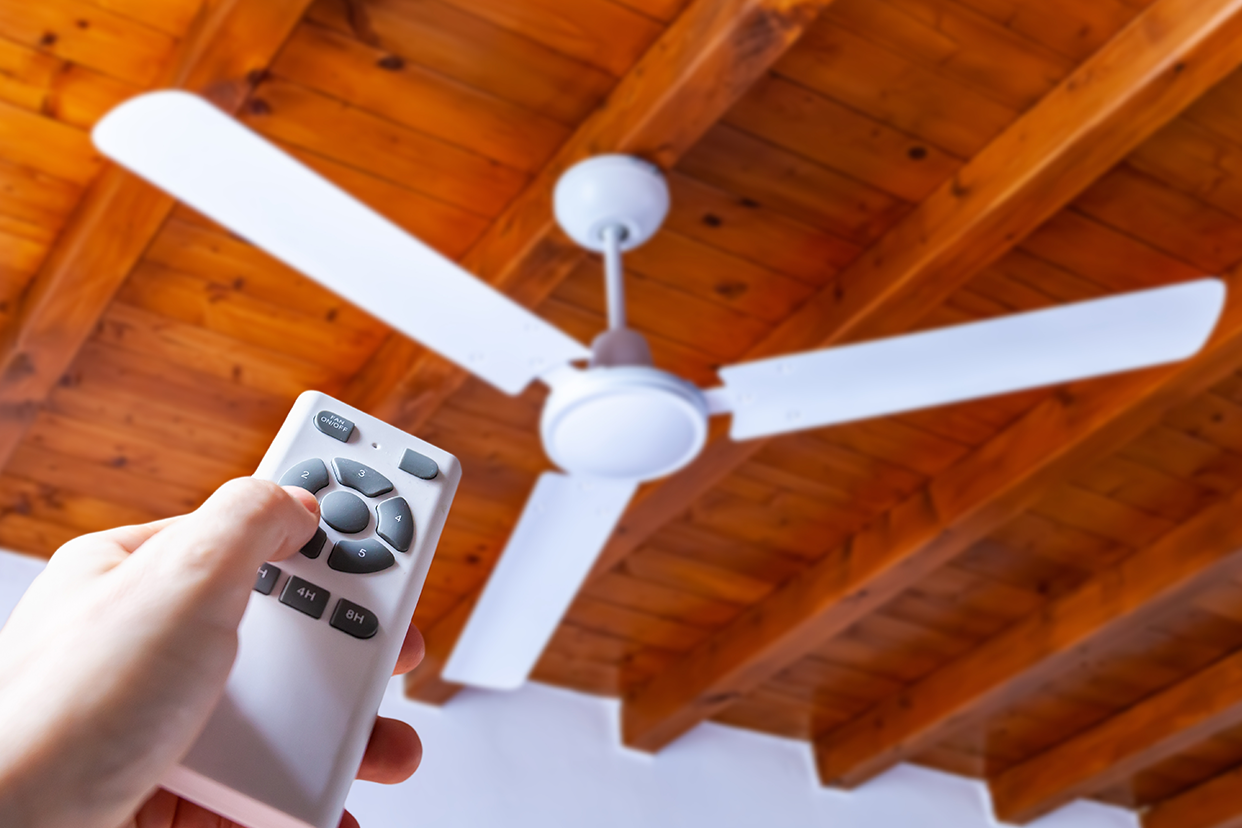 The smartification of modern appliances has been going on for years now. Phones became smartphones, TVs became smart TVs, and so on. Today, even ceiling fans have become smarter than they once were, and if you're in the market looking for new fans for your home ahead of the summers, now is a perfect time to look at smart ceiling fans, or simply, smart fans.
<!—H2 title-->
What are smart fans?
Smart fan is a term used to refer to ceiling fans that offer more functionality compared to regular fans. These extra benefits are targeted at convenience for the user, and this is don't by allowing features like automation or remote access.
While basic ceiling fans are can only be turned on or off, and regulated when they're on, the most basic smart fans offer a lot more functionality. This includes a remote control to change the speed of the fan from the comfort of your bed or sofa set, and automatic timers that turn the fan off after a pre-set time.
More expensive, feature-rich smart fans will also allow additional features, including control via a companion smartphone app and Wi-Fi support, allowing you to pair the fan with your home's Wi-Fi network and control it from practically anywhere. The companion apps may also allow you to turn the fan on or off at specific times during the day or change speeds after set intervals of time.
<!—H2 title-->
Do you need a smart fan?
Smart fans are getting more common, and chances are you've already seen one in action somewhere. Because of the feature-set they have on offer, smart fans can be a costlier affair compared to regular fans and that may mean the need to stretch your budget if you're looking to get one.
Are smart fans worth it, though? Definitely. The convenience offered by a smart fan leaves you unable to ever go back to regular fans. If you can stretch your budget to get a smart fan from one of the reputed brands like Atomberg, Crompton, Orient or others, a smart fan can be a really good investment, especially if a fan is your only cooling appliance and you don't use an air cooler or air conditioner.
Disclaimer: This post as well as the layout and design on this website are protected under Indian intellectual property laws, including the Copyright Act, 1957 and the Trade Marks Act, 1999 and is the property of Infiniti Retail Limited (Croma). Using, copying (in full or in part), adapting or altering this post or any other material from Croma's website is expressly prohibited without prior written permission from Croma. For permission to use the content on the Croma's website, please connect on contactunboxed@croma.com