What is a convection microwave? 
Here's why you may want to invest in one!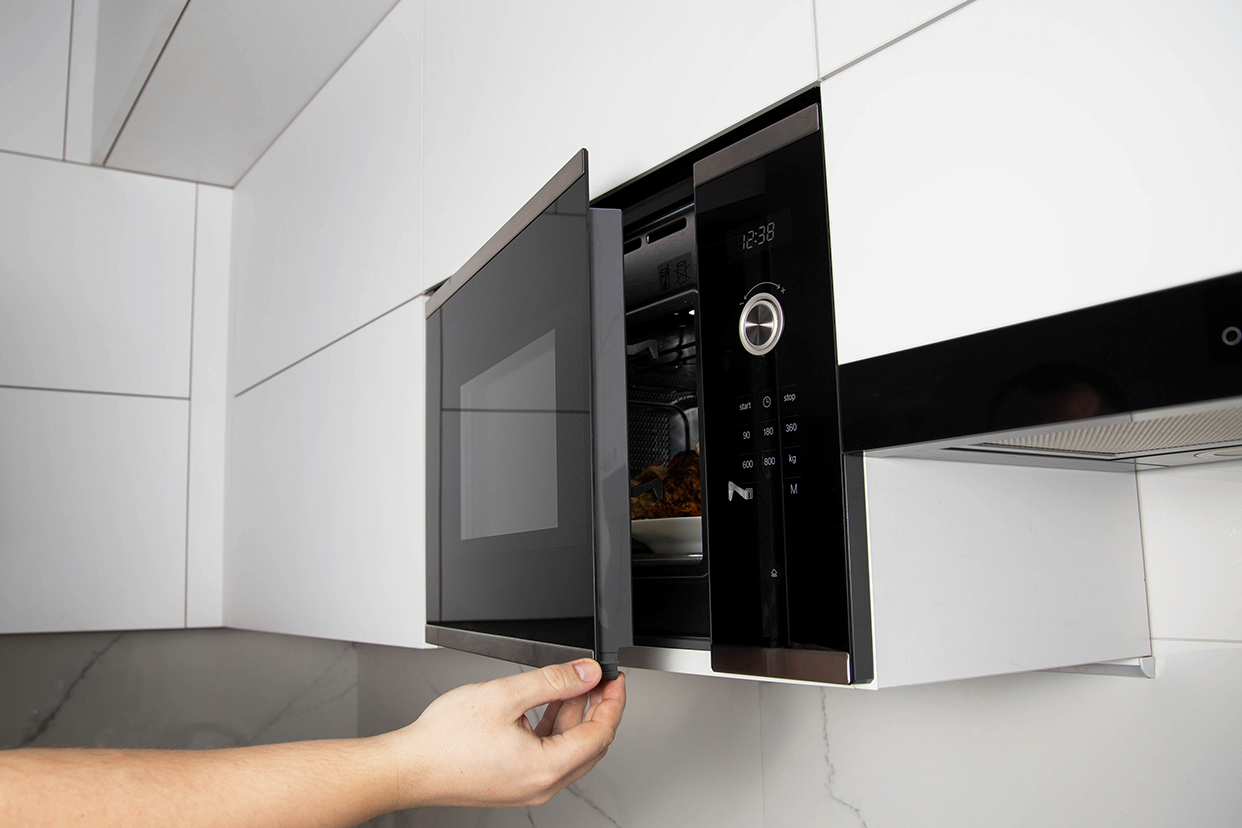 Technology has gradually seeped into our kitchens, as it has in all other aspects of our lives. Most appliances in the kitchen today, are designed with one core intention – to make our lives easier and work in the kitchen faster. However, with the evolution of technology, the needs of consumers evolve concurrently as well, which in turn leads to innovation. One such innovation, folks, is a convection microwave. Wondering why? Read on:
<!—H2 title-->
What is a convection microwave?
A convection microwave is a combination of two appliances - a conventional microwave and a convection oven. This allows the convection microwave to bake, roast, and crisp food like an oven, and additionally also perform the basic reheating and defrosting functions of a traditional microwave. The convection microwave then, allows for incredible flexibility and versatility. It often allows you to use cooking techniques that you just can't use with conventional microwaves.
Convection microwaves are usually larger and more expensive than traditional microwaves, but if you have a small kitchen, and don't tend to bake often, we'd definitely suggest you consider investing in a convection microwave, owing to its smaller size and versatile nature.
<!—H2 title-->
How does a convection microwave work? 
A convection microwave generally has two modes. In one mode, one can use it like a regular microwave which uses electromagnetic radiation for heating and cooling regular food items. The second mode of the convection microwave allows you to use it as a convection oven. 
Convection heating is a method of heating food by circulating hot air around it. In the convection oven mode, a heating element and a fan are used to evenly distribute heat throughout the appliance. This allows for you to bake, roast, boil, and do much more with food. Due to the built-in fan, you can also grill food till it is brown or crisp.
Convection microwaves  come equipped with a thermostat that allows them to set the temperature, making it easy to bake and roast stuff in it. Apart from this, a convection microwave is also suitable for reheating and defrosting frozen foods.
<!—H2 title-->
Advantages of convection microwaves
The biggest advantage of a convection microwave is its flexibility, which allows one to use it for a variety of different purposes. It provides for more cooking options and offers greater convenience, in addition to faster cooking times due to a combination of convection and microwave cooking.
Convection microwaves also reduce clutter in your kitchen saving you valuable space, owing to its relatively compact form factor.
<!—H2 title-->
How to use a convection microwave?
Worry not, we're not going to bore you with instructions on how to use a convection oven. Your best friend for that, is the user's manual. Nevertheless, we feel there are a few things that you should know while using a convection microwave, especially for the first time-
1. Microwave settings: Use it for reheating food or for cooking food with short cooking times, such as instant noodles.
2. Convection microwave settings: These settings are for when you are cooking foods which require to be cooked for a longer period of time – For eg- meat, cakes and cookies, pizzas and more.
3. Combination settings: Combination settings are for when you want to cool food quickly and obtain a crispy outer layer on them.
4. Be mindful of metals: Metal items should be used with the convection settings only. Using them in microwave or combination settings can cause severe damage to the microwave, and also endanger you in the process.
Disclaimer: This post as well as the layout and design on this website are protected under Indian intellectual property laws, including the Copyright Act, 1957 and the Trade Marks Act, 1999 and is the property of Infiniti Retail Limited (Croma). Using, copying (in full or in part), adapting or altering this post or any other material from Croma's website is expressly prohibited without prior written permission from Croma. For permission to use the content on the Croma's website, please connect on contactunboxed@croma.com