Everything you need to know about a desert air cooler
Helping you choose the right air cooler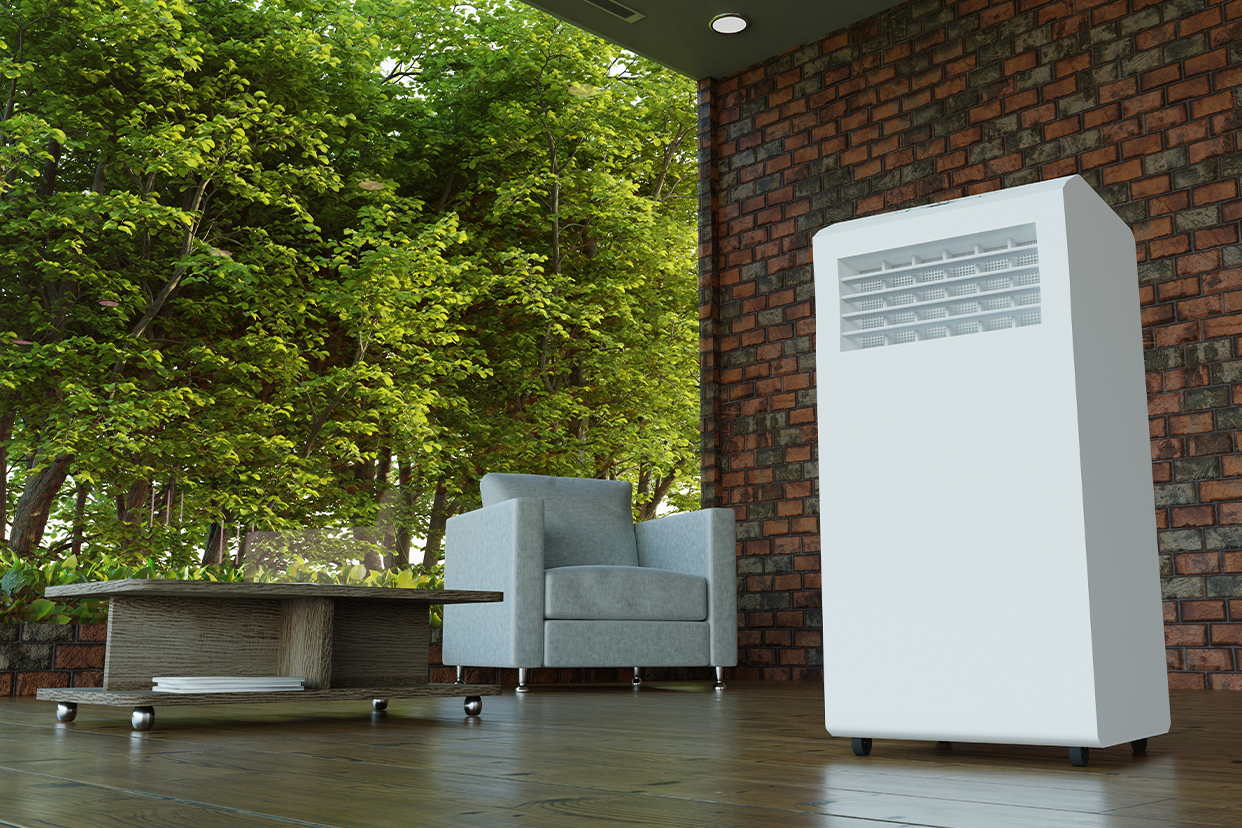 When we talk about air coolers, one term that you must have heard but never really tried to know more about is desert air cooler. We all are quite familiar with the usual personal air coolers, but what exactly are desert air coolers? More importantly, how exactly are they any different from a personal air cooler? Let's find some answers.
<!—H2 title-->
What is a desert air cooler?
Desert air coolers , or simply, desert coolers are variants of air coolers specifically designed for hot and dry climates, the kind you'd find in and around deserts. They are designed to provide effective cooling in the most arid regions. Just like any other air cooler, a desert air cooler uses a combination of water and air to cool the surrounding air. The principle used in both desert air coolers and personal air coolers is the same.
<!—H2 title-->
How is a desert cooler different?
Even though both coolers use the same working principles, they differ in a lot of other aspects. Here's a list of some of the key changes you will find when comparing the two.
Size: A desert air cool is typically larger than a personal air cooler. Some can be twice as large or even bigger than a personal air cooler.
Purpose: A desert cooler is designed specifically for hot and arid regions. It is typically used for commercial or industrial settings such as factories, warehouses, and large open spaces. On the other hand, a personal air cooler is used mainly for personal small-scale rooms.
Portability: A personal air cooler is far more portable than a desert cooler due to its compact and considerably smaller size. It is however noteworthy that window air coolers are not portable even though they are a type of personal air cooler.
Energy-efficiency: Between a desert cooler and a personal air cooler, a desert cooler is by far more energy efficient but it comes at the cost of being noisier as well.
Maintenance: Desert air coolers comparitively require more maintenance than personal air coolers. Thus, you need to take good care of them and also frequently clean them. A routine check-up every now and then is also a good idea for a longer lifespan.
Price: Another huge difference between them is the fact that desert coolers tend to be a lot more expensive than personal air coolers.
<!—H2 title-->
Which one to choose?
For the majority of people and for most situations, personal air coolers will be ideal and apt choices. A desert cooler will only be apt for you if you reside in a hot and arid region where the summer is particularly harsh and extreme. A desert cooler can also be a good choice if you want to use it in a large space, particularly an open space.
Disclaimer: This post as well as the layout and design on this website are protected under Indian intellectual property laws, including the Copyright Act, 1957 and the Trade Marks Act, 1999 and is the property of Infiniti Retail Limited (Croma). Using, copying (in full or in part), adapting or altering this post or any other material from Croma's website is expressly prohibited without prior written permission from Croma. For permission to use the content on the Croma's website, please connect on contactunboxed@croma.com