What is a Prime Lens and what are the benefits of using them? 
A guide to knowing about Prime Lenses and everything about it.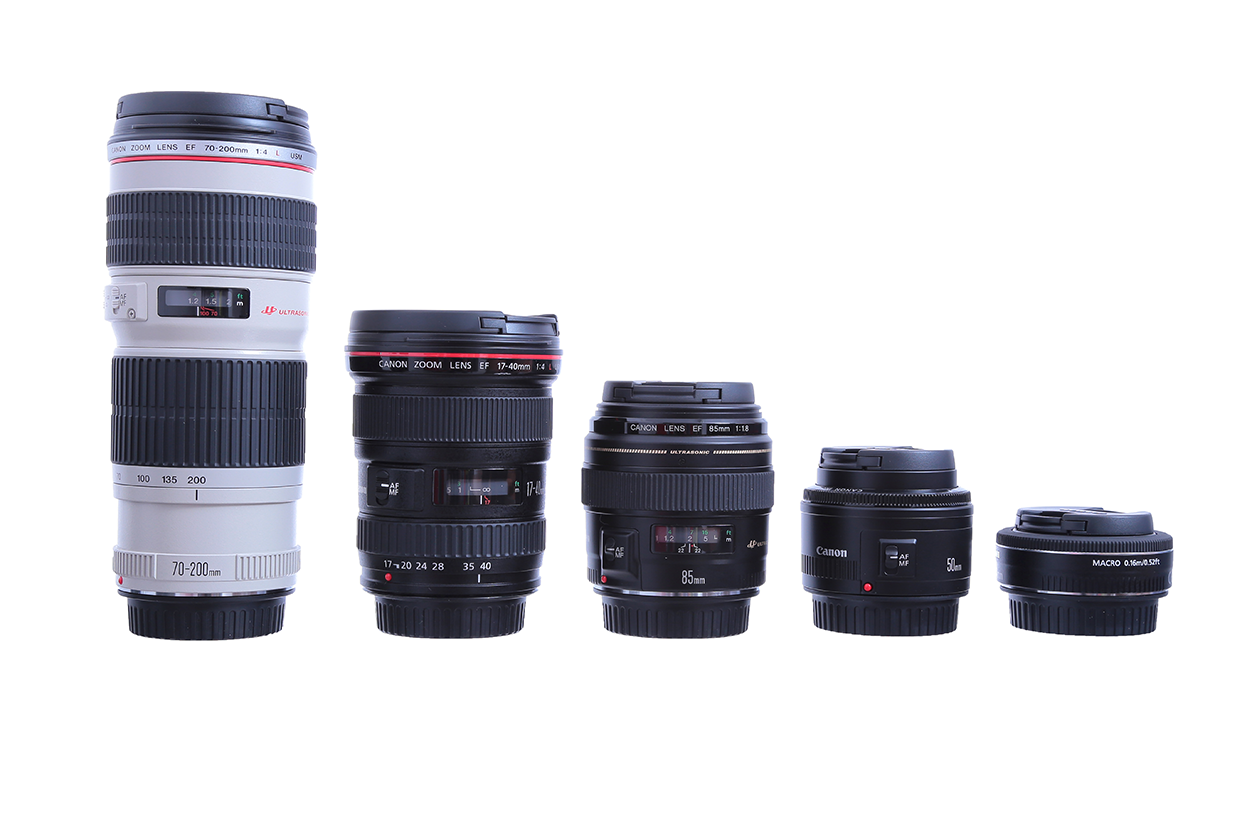 You can learn a lot using Prime Lenses. If you are an aspiring video maker or a photography enthusiast then Prime Lens will amaze you. The functionalities of the Prime Lenses have the ability for a true learner to make them a successful filmmaker or photographer. Prime Lenses do not rely on the automatic mechanism of photography, thereby there is a lot to learn with Prime Lenses.  
<!—H2 title-->
What is a Prime Lens? 
A Prime Lens has a fixed focal length which means you cannot zoom in or zoom out. Rather, to position the subject in a certain way, you have to physically move closer or farther to bring the zoom in or zoom out effect in your picture. Prime Lenses have large apertures with maximum aperture ranging from f/2.8 to f/1.2.  
The Prime Lens helps the person to sharpen the techniques as you become the zoom. How you position yourself and the camera will determine the zoom and angle of the picture.  
<!—H2 title-->
Benefits of choosing the Prime Lens 
You are wrong if you are thinking that the use of fixed lenses defeats the purpose of modern digital photography. Since you cannot use more than one focal length, you are forced to experiment with different perspectives and angles and this enhances your photography skills. 
The lens not only challenges your creativity but also improves your photography skills. Here are the top benefits of choosing a Prime Lens: 
Wider Aperture: Larger or wider aperture means there will be more room for the lights to enter, and the subject will get isolated. This happens because a wider aperture creates a shallow depth of field, and hence the range of focus for the image is narrowed down. This makes the background blur and out of focus and the subject remains the main focus of the Prime Lens. Also, a wider aperture is helpful in low-light situations.  
Sharper image quality: The image distortion is less when fewer or single focal lengths are taken into account. This helps to capture a sharper and good quality image. 
Prime Lenses are compact: Since the mechanics inside the lens are less, the weight of the lens is much lighter, making it very convenient to keep in a bag and travel along.  


<!—H2 title-->
Four most common Prime Lenses 
Although the category of the Prime Lens is not restricted to only 4 options, here are our top picks 
28 mm Prime Lens is perfect for landscape or outdoor photography. The Wide-angle of the lens gives you a wider frame, enabling you to fit more landscape into the frame. Whether you shoot your images in optimal or low lighting conditions, your images will become sharp and stunning. You can use a 28 mm Prime Lens for architecture, weddings, events, groups, street photography, and even astrophotography. 
35mm Prime Lens is used for capturing immersive images. The larger aperture helps in capturing a smooth video both during the day and at night. The 35mm Prime Lens is best suited for building, food, and animal photography.  
Almost every professional photographer will recommend a 50 mm Prime Lens. The low-light capabilities and absolute sharpness make this lens a must have in your kit. You can use this for architecture, outdoor, and also portrait photography. You can also capture highly focused portraits, wildlife, and detailed landscape shots using a 50mm Prime Lens. 
If you need something affordable and reliable for portrait photography, then an 85mm Prime Lens is all you need. The versatility level of the 85mm lens might not match with 50 mm, but it is a perfect fit for portrait photography. Without getting too close to the subject, you can capture them as the main subject. The marvellous bokeh effect act as icing on the cake by separating the subject from the background.  
Compared to zoom lenses, Prime Lenses are more specialized. Prime Lens beautifully fulfils the sole purpose of capturing images with a specific focal length. The result is always fantastic; you can expect your pictures to be optically superior, sharper, and with the least distractions. The layer of creamy background makes your subject look tack sharp.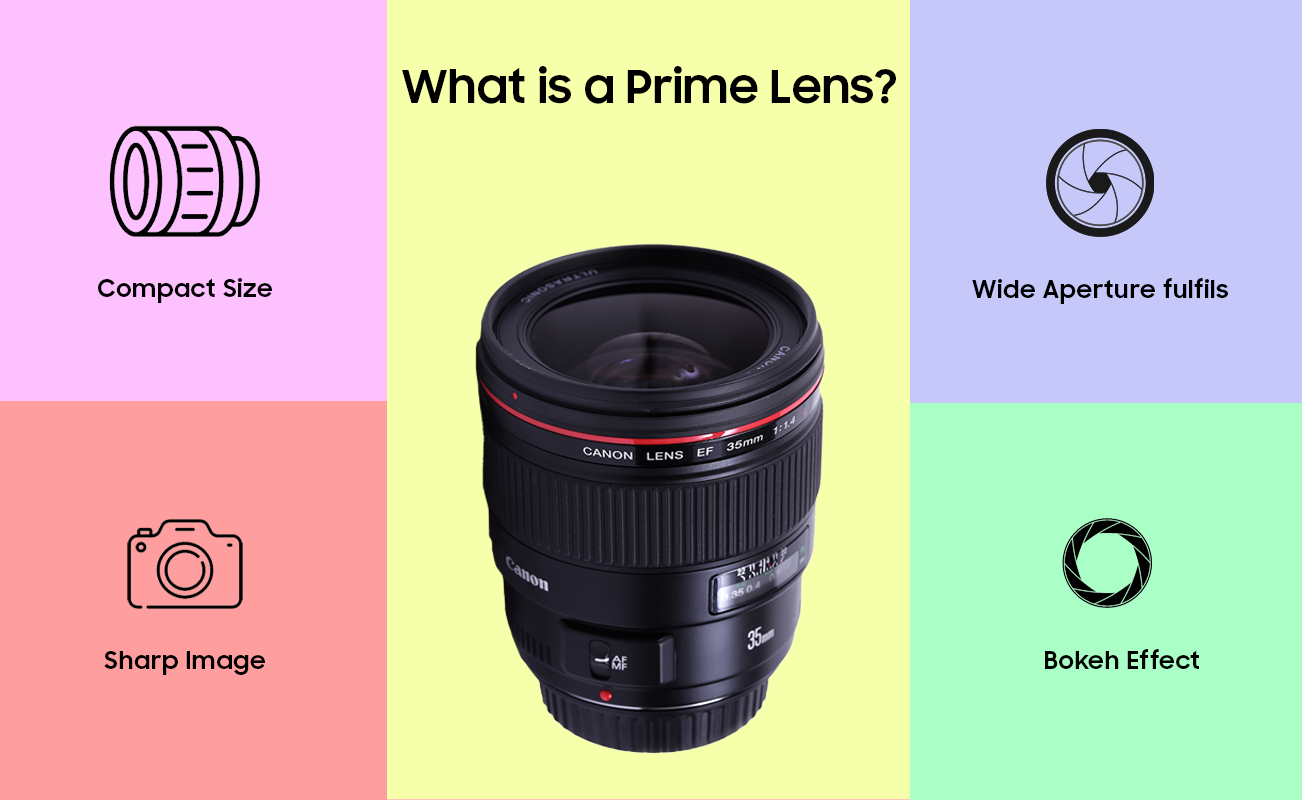 Disclaimer: This post as well as the layout and design on this website are protected under Indian intellectual property laws, including the Copyright Act, 1957 and the Trade Marks Act, 1999 and is the property of Infiniti Retail Limited (Croma). Using, copying (in full or in part), adapting or altering this post or any other material from Croma's website is expressly prohibited without prior written permission from Croma. For permission to use the content on the Croma's website, please connect on contactunboxed@croma.com