What is a Smart TV?
It's about time your TV got smarter too!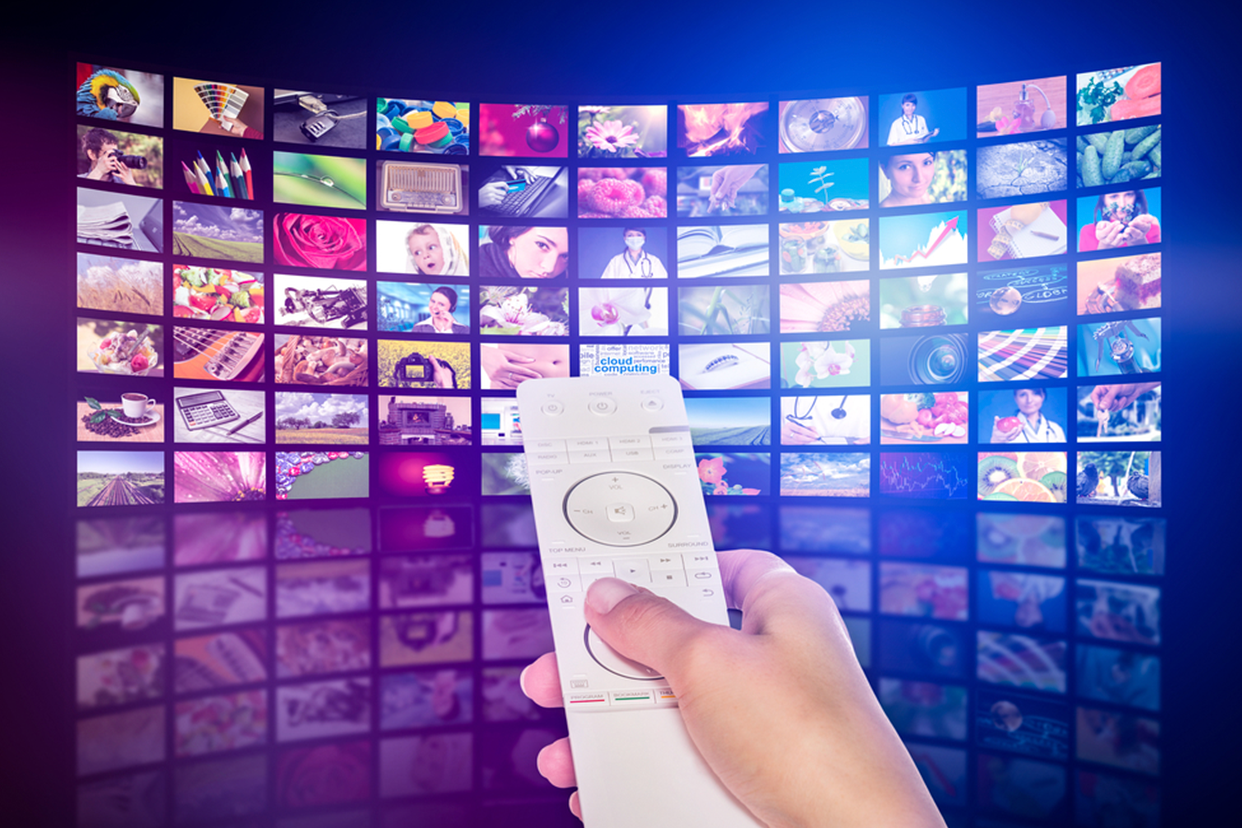 Technology is changing rapidly, and everything around us are getting smarter – including our trusty old home appliances. One such gadget is the television. Over time, it's not only gotten slimmer and started sporting better quality screens, but with the advent of high-speed internet, it's also become smart. Though the first Smart TV came all the way back in 2007, it is becoming more popular and the first choice of almost all consumers only in the last couple of years. Primary reasons behind this shift are the rise in popularity of OTT streaming apps and affordable high-speed internet. So, what is a Smart TV? Read on to find out.
<!—H2 title-->
What is a Smart TV?
In the most basic understanding, you can think of Smart TVs as a TV with an internet connection. But that's just a surface-level over-simplified understanding. If you dig deeper, there are plenty of other things at work which make a Smart TV "smart".

For starters, it has a dedicated operating system (OS), intuitive user interface (UI), and processing power just like your smartphone. For example, an Android-based Smart TV lets you download apps, browse the internet, and watch content on demand. Let's look at some of the features of a Smart TV.
<!—H2 title-->
Top 5 features of a Smart TV
1. Internet connection: A Smart TV is inherently smart not just because of its processing power or a snappy UI, but its ability to connect to the internet and vis-a-vis let users exploit what the internet has to offer. A Smart TV connects to the internet and opens an array of functionalities and features that users can enjoy.

2. Video streaming: A Smart TV lets you download a variety of apps on it. You can download your favourite video streaming apps such as Netflix, Hotstar, and Prime Video among others, and watch the movies on demand at your convenience. You can also download different music streaming apps to listen to music on your TV as well.

3. Better picture quality: With so much focus on streaming movies and videos, it comes as no surprise that a Smart TV can play 4K or ultra-HD content. As Smart TV is perceived to be better thus, new, and latest technologies also make their way onto here first. Display techs like OLED or QLED are easily available in a variety of sizes as well.

4. Pairing devices: Smart TVs let you easily connect your smartphone to your TV wirelessly. This just adds another layer of functionality. It can act as a media player, and you can view your photos and videos present on your small devices on a large canvas. You can also connect your laptop as well.

5. Other IoT features: There are various other features available on a Smart TV just because it can connect to the internet. Things like voice assistants, smart recommendations, web browsing, and gaming are just a few of them. A Smart TV is capable of many more things than just these.
Disclaimer: This post as well as the layout and design on this website are protected under Indian intellectual property laws, including the Copyright Act, 1957 and the Trade Marks Act, 1999 and is the property of Infiniti Retail Limited (Croma). Using, copying (in full or in part), adapting or altering this post or any other material from Croma's website is expressly prohibited without prior written permission from Croma. For permission to use the content on the Croma's website, please connect on contactunboxed@croma.com