What is the difference between a TV and a Smart TV?
The difference is night and day!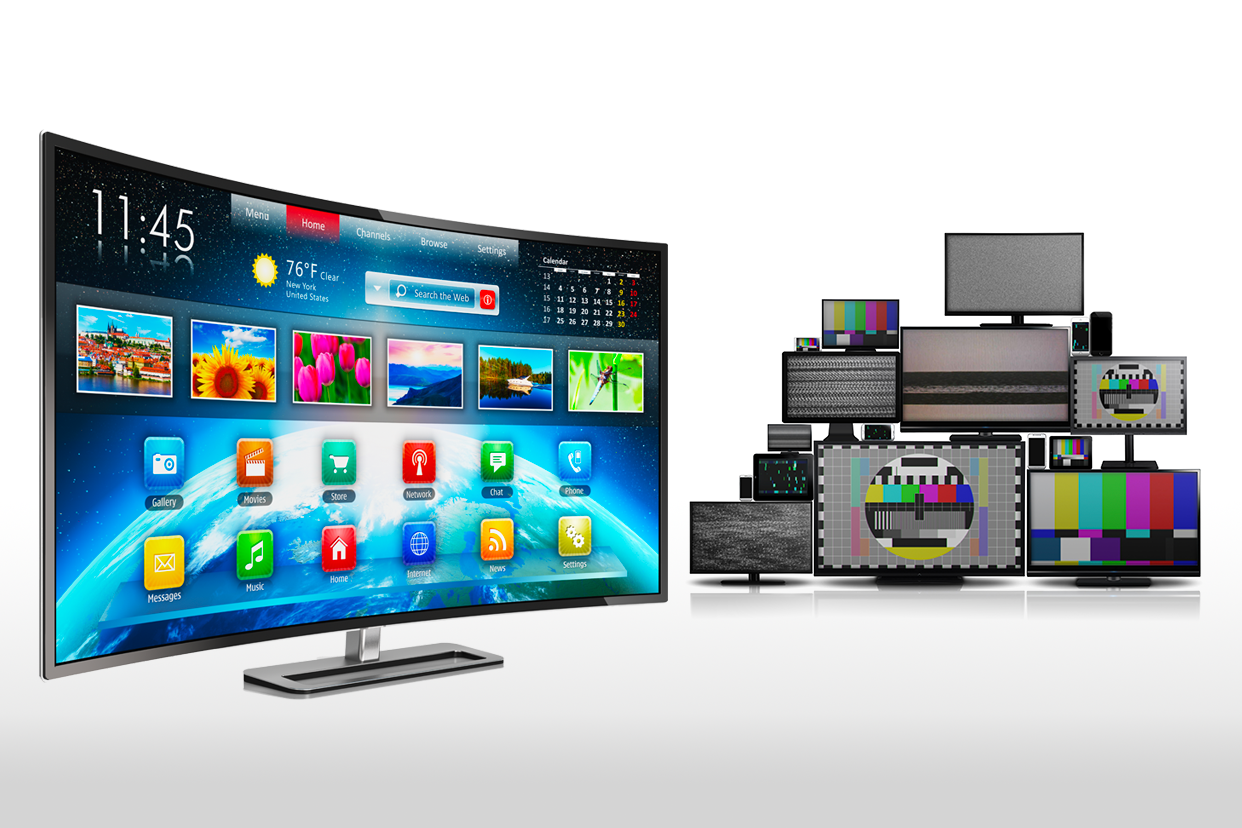 The technology behind a TV's display has rapidly evolved, and so has the very definition of what a TV can be. In fact, the next step toward the evolution of TV is undoubtedly here. A Smart TV today can perform tasks at par with our smartphones and laptops. But if this makes it challenging for you to pick between a Smart TV and a regular TV, we have laid out key differences to help you make your choice.
<!—H2 title-->
5 differences between a regular TV and a Smart TV
Interface -

A regular TV doesn't have an operating system primarily since it doesn't need one, and also because it doesn't have any processing power. A Smart TV has a dedicated OS with a snappy user interface which lets you control your TV using its 'smart' features.




Internet connectivity -

Perhaps the most obvious difference between a regular TV and a Smart TV is that a regular TV can't connect to the internet. A Smart TV, on the other hand, allows you to connect to the internet and lets you surf your favourite sites and social media.




Video streaming and apps -

A Smart TV lets you download numerous apps, and that is how you can stream content and do much more. Depending on the Smart TV, you can also download productivity apps or games when required.




Better picture quality -

Since Smart TVs can stream video online, they need to be able to play 4K and UHD. Apart from all this, manufacturers today are more inclined to introduce the latest technologies on a Smart TV.




Functionality -

Due to the lack of processing power and UI, it makes a regular TV a static device with no feature update possibilities. The software on a Smart TV can be updated when required and depending on the extent of the update, it may also expand its available features.



<!—H2 title-->
Which one should you buy?
Given how technology is advancing and turning to everything 'smart', it is no surprise that buying a Smart TV would make a better buying decision. With 5G almost here, internet use, speed and other allied accessibility features are only going to expand the functionality of already feature-rich Smart TVs. To top this, Smart TVs today are available at almost every price range and size, depending on your requirement.

A regular TV in these times just feels outdated and archaic. That said, buying a regular TV only makes sense only if it is not your primary TV and if you intend to use it for the older folks at home who do not require its smart features.
Disclaimer: This post as well as the layout and design on this website are protected under Indian intellectual property laws, including the Copyright Act, 1957 and the Trade Marks Act, 1999 and is the property of Infiniti Retail Limited (Croma). Using, copying (in full or in part), adapting or altering this post or any other material from Croma's website is expressly prohibited without prior written permission from Croma. For permission to use the content on the Croma's website, please connect on contactunboxed@croma.com