What is a smartwatch?
All your smartphone capabilities on the wrist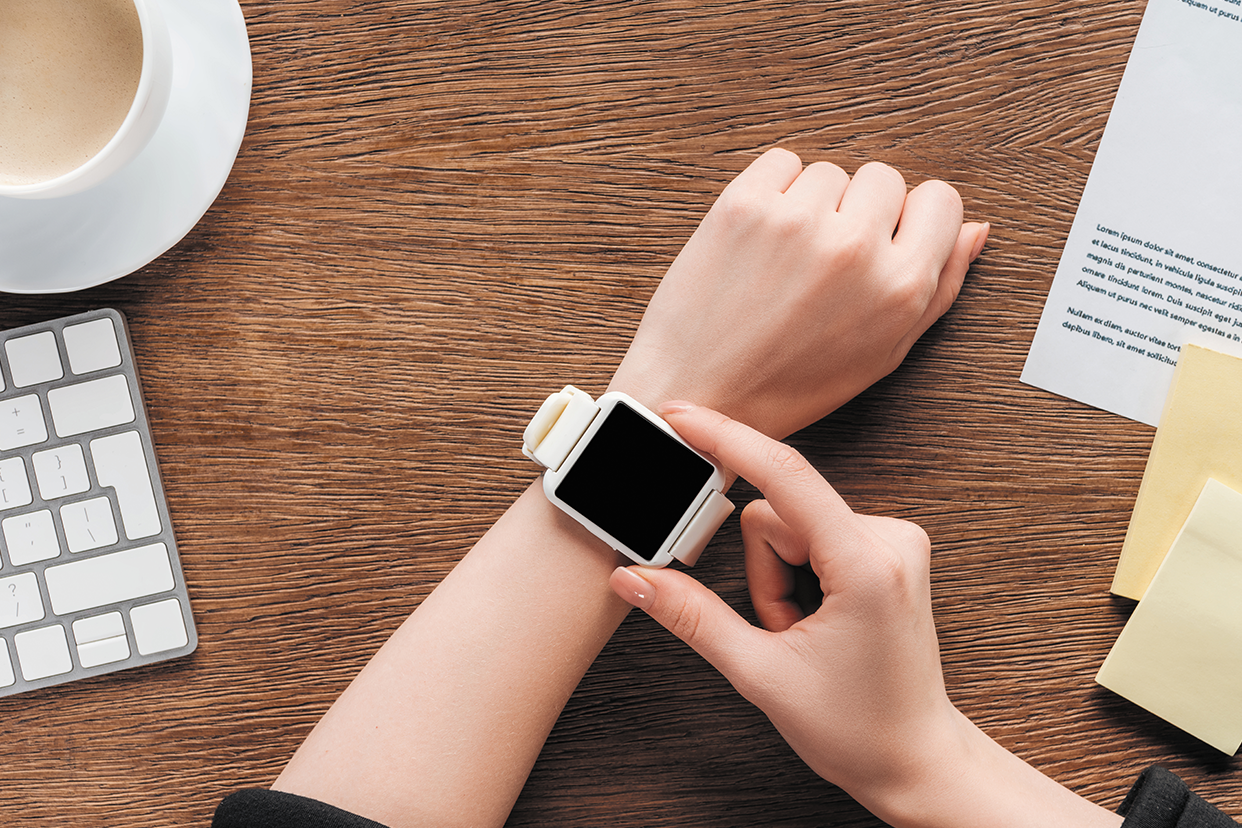 A smartwatch is a digital watch installed with its own computer system. Which means it can tell the time as well as perform a myriad of functions. A smartwatch transforms into a wireless Bluetooth adapter and allows the same functionality as a smartphone. In fact, its interface allows the user to place and answer phone calls, read emails and send messages, obtain weather updates and listen to music.
All you have to do is connect your smartwatch to your mobile app, and you will be able to synchronise it with your mobile phone. You can also get your notifications from your mobile displayed on your smartwatch, so there is no chance of missing out on any important calls or messages when you don't have your phone on you. Here's all that you need to know about a smartwatch:
<!—H2 title-->
Features of a smartwatch
Works as a fitness tracker: Smartwatches offer fitness tracking, heart rate monitoring, sleep tracking, and other features. They are well suited for outdoor activities such as cycling, running and swimming as they are water resistant. Smartwatches display a lot of information on the screen, like calories burned and your heart rate. It also comes with a timer that helps you with your laps and tracks your exercise duration. You get a more detailed analysis of the result on your phone. Smartwatches are, therefore, loved by fitness enthusiasts.
Works as a smartphone on your wrist: A smartwatch can perform similar functions that your smartphone can perform. You can make and take calls, send and receive messages, and listen to music, even when your phone isn't with you. It even allows you to play games or ask something to your voice assistant. Most smartwatches come with GPS, so you can track where you are if you decide to hike.
Find my phone feature: If you're the kind that keeps misplacing your phone, your smartwatch can undoubtedly help you find it. All you need to do is tap on the find my phone icon, and it will cause your phone to ring, even if it is in silent mode.
Works as a pedometer: A smartwatch can count your steps and even set a target to meet your required weight goal. It will encourage you to get moving by giving you reminders to move when you have been sitting for too long.
A smartwatch offers a variety of features, and you should definitely get one, especially if you are planning to begin a fitness journey. It can accomplish a lot of things, all while being portable and wearable. Buying a smartwatch can be overwhelming because of so many choices out there. So before you buy one, you have to ensure that it fits your needs as well as your budget. So don't forget to do your research before making a decision.
Disclaimer: This post as well as the layout and design on this website are protected under Indian intellectual property laws, including the Copyright Act, 1957 and the Trade Marks Act, 1999 and is the property of Infiniti Retail Limited (Croma). Using, copying (in full or in part), adapting or altering this post or any other material from Croma's website is expressly prohibited without prior written permission from Croma. For permission to use the content on the Croma's website, please connect on contactunboxed@croma.com