What is an OTG oven?
Here's everything you need to know about OTG ovens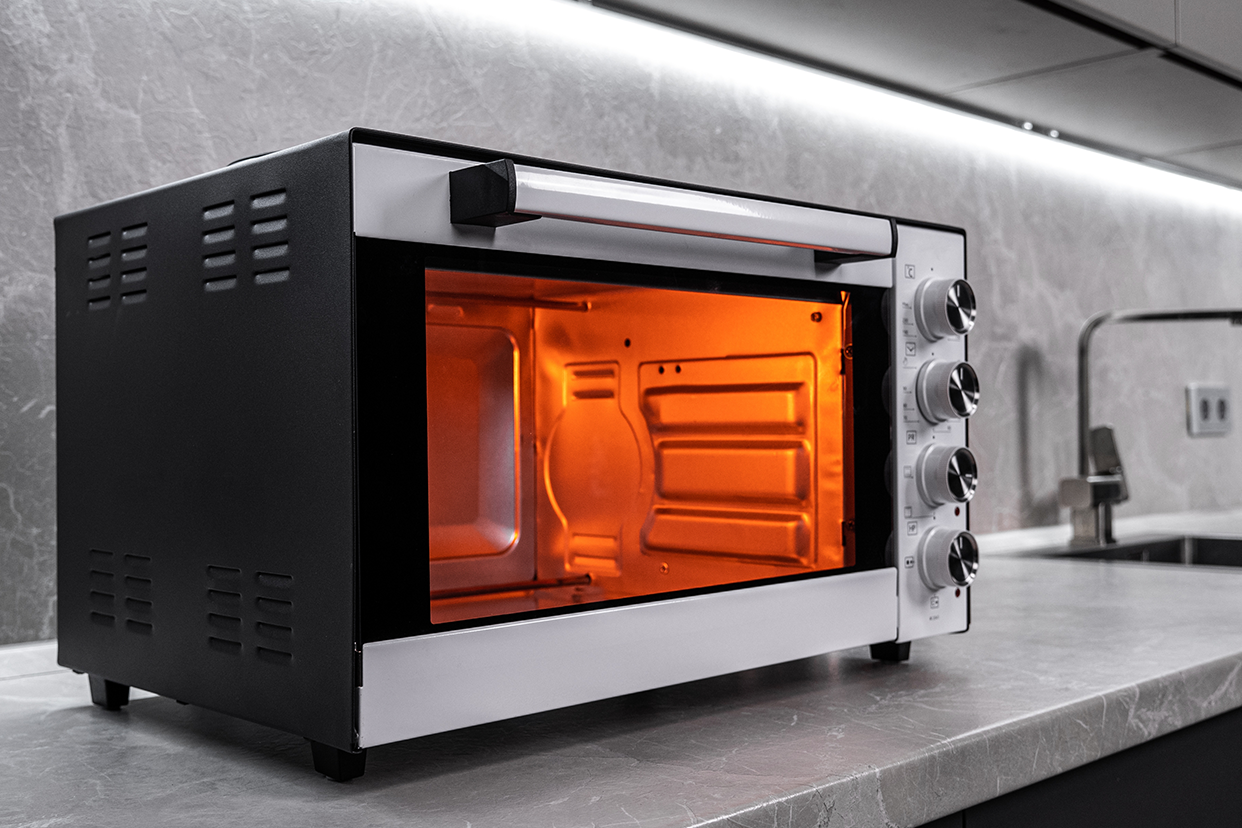 For baking, toasting, and grilling, an OTG (Oven, Toaster, and Griller) is ideal. This fantastic culinary tool may be used to grill meat and bake a range of foods like cakes and pastries, toast bread, and more. This compact electric device resembles a smaller mud oven, but it has additional uses and costs less than a microwave. In this article, we'll tell you what an OTG oven is and how it works.
<!—H2 title-->
What is an OTG oven?
OTG ovens are adaptable appliances that can handle a variety of tasks in the kitchen. These ovens are capable of roasting, broiling, or grilling depending on their capacity. A temperature-monitoring LED display is included with OTG ovens, as well as features like six heating options, automatic shutdown, stay-on and keep-warm modes, and more.

They are a great option for busy households because they quickly reheat food. Since there are many OTG ovens available, it's critical to select the one that best suits your requirements. These are also cheaper than microwaves.
<!—H2 title-->
How does an OTG work?
OTGs are compact, mobile ovens that don't require any further setup. They are even thought to be more cost-effective than microwaves because they use less electricity. This device features coils that transform electricity into heat using nickel/chromium metal alloys. The meal is subsequently cooked from the inside out thanks to the heat.

The majority of OTGs are equipped with knobs for choosing the time, temperature, and navigating between options. However, some ovens include other features, such as a defrost cycle. OTGs use traditional heatwaves to cook food. The typical heating time is about 14 to 15 minutes. The rotisserie setting in the oven can be used to grill food and make kebabs.
<!—H2 title-->
Microwave vs OTG: which one should you use?
Both devices are practical. Therefore, the best option for you will depend on your needs. An OTG will assist you in honing your baking and grilling talents if you enjoy baking and grilling of the highest calibre. A microwave oven will assist you in achieving your goal of being able to quickly and easily make a variety of recipes in a single device.

ALSO READ: 6 tips to keep in mind when buying a microwave oven

When it comes to usability, microwave ovens rule. Modern microwaves are more user-friendly thanks to their specialised digital displays and stylish controls. They also come with a variety of cooking presets. The device automatically modifies the cooking temperature and timer after selecting a cooking preset. OTGs, on the other hand, have mechanical controls that are occasionally confusing and challenging to use.

Most households have both appliances. You should definitely consider buying an OTG if you love to bake cakes. They are quite budget friendly and come with a built-in toaster and griller, so you don't have to purchase these separately. However, microwaves remain the best appliances for cooking and reheating.
Disclaimer: This post as well as the layout and design on this website are protected under Indian intellectual property laws, including the Copyright Act, 1957 and the Trade Marks Act, 1999 and is the property of Infiniti Retail Limited (Croma). Using, copying (in full or in part), adapting or altering this post or any other material from Croma's website is expressly prohibited without prior written permission from Croma. For permission to use the content on the Croma's website, please connect on contactunboxed@croma.com