What is QLED TV?
Know your TV before buying it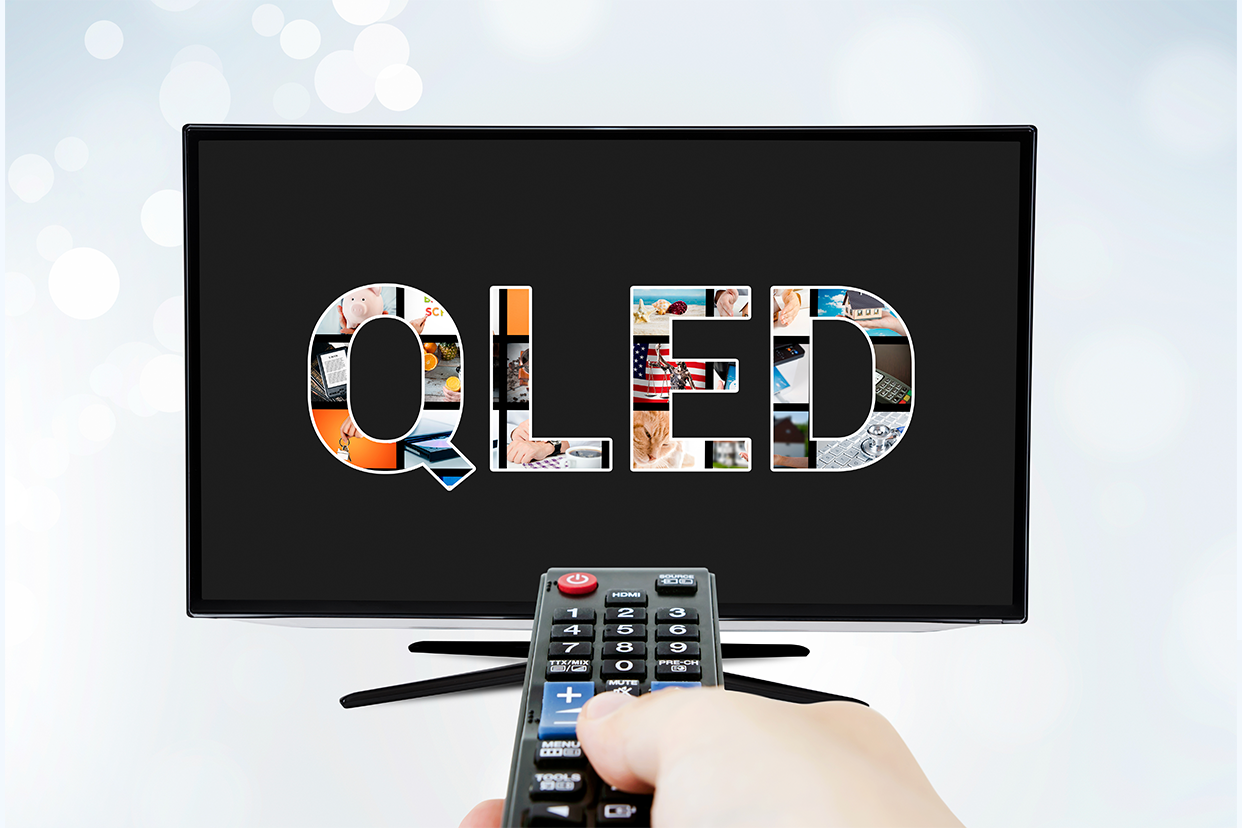 When it comes to TVs, there are many jargons that manufacturers tend to use for marketing purposes. But in order to make an informed decision, it is a good idea to know and understand what some of these terminologies mean. After all, we can't fully utilise something if we don't understand it fully in the first place. One such term is QLED. It is basically a display technology that is used on TVs. But this is just a surface-level understanding. Let's dig deeper.
What is QLED TV?
The term QLED stands for Quantum Light Emitting Diode or simply Quantum Dots LED TV. To make things simpler, these are essentially a variation of LCD TV. Quantum Dots are microscopic particles that are contained in a film and form a layer among several layers through which light passes and finally an image is formed on the screen.
A QLED TV has a layer of quantum dots, and when light hits them, they emit different colours. This light in a QLED TV comes from a LED backlight layer. After light passes through this quantum dot layer, it passes through several other layers including a Liquid Crystal (LCD) layer. Thus, it utilises LED backlighting to produce light and form an image.
Top 5 advantages of QLED over other display technologies
1) Brightness- QLED TVs can get really bright, for instance, they are about 50 to 100 times brighter than a regular CRT or LCD TV. In comparison to OLED, the brightest QLED can get brighter than the brightest OLED model.
2) Less expensive - Due to its high resistance to moisture, it doesn't require expensive vacuum evaporation methods to manufacture them. Thus, they cost a little less than the equally competitive OLED TVs.
3) Not susceptible to burn-in - Burn-in is permanent discolouration or visible marks left on the screen. This primarily happens if you leave an image on the screen for a long duration. QLED TVs are not susceptible to burn-in issues, unlike OLED TVs.
4) More power-efficient - They have lower power consumption. They are approximately two times more power-efficient than LED TVs. At the same time, they give brighter images as well.
5) Size variation- Due to the fact they are less expensive to make, you can find a QLED TV in almost every size. From really small to really big.
Disclaimer: This post as well as the layout and design on this website are protected under Indian intellectual property laws, including the Copyright Act, 1957 and the Trade Marks Act, 1999 and is the property of Infiniti Retail Limited (Croma). Using, copying (in full or in part), adapting or altering this post or any other material from Croma's website is expressly prohibited without prior written permission from Croma. For permission to use the content on the Croma's website, please connect on contactunboxed@croma.com