What is RAM?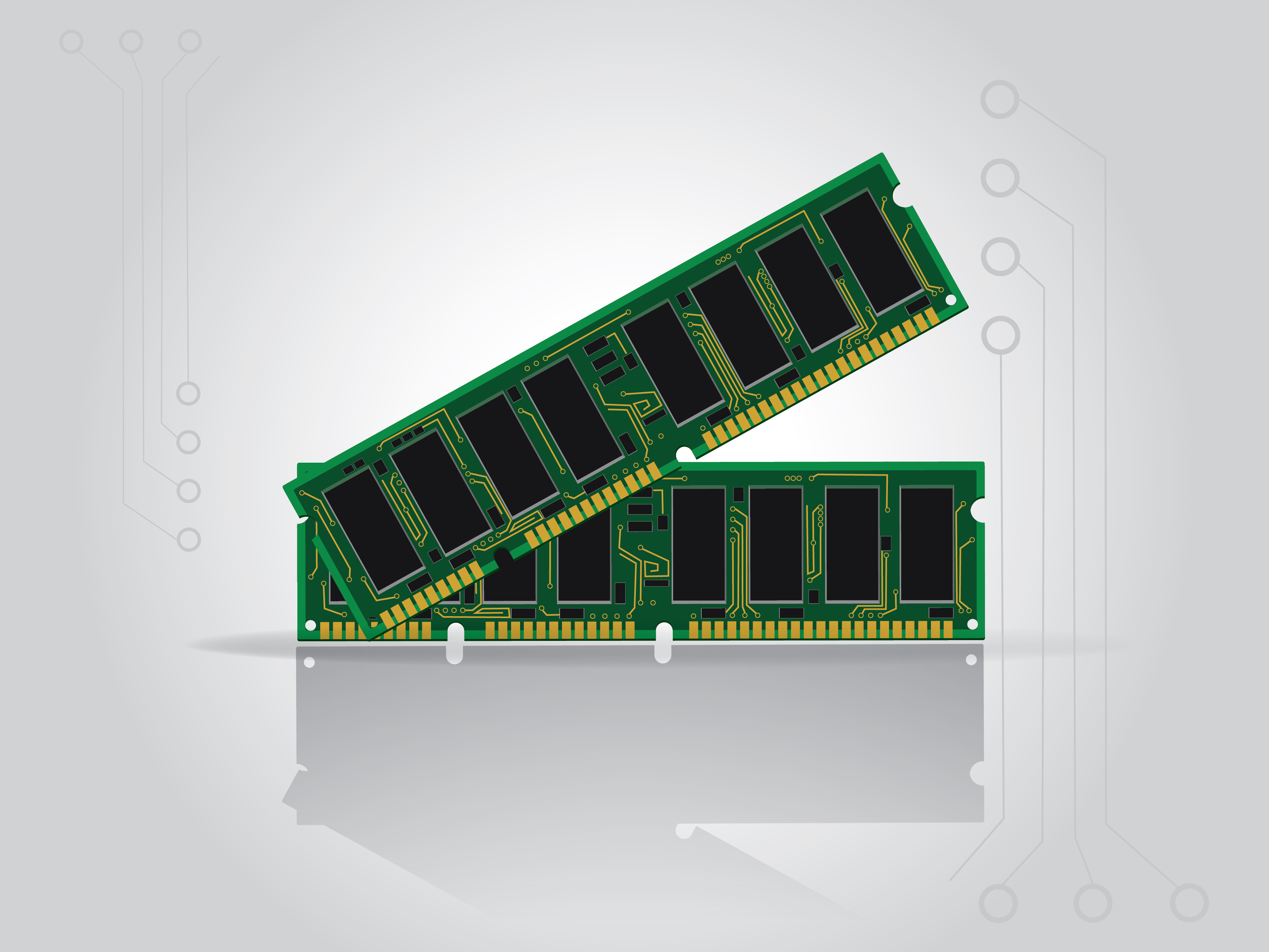 You must have often heard the term RAM being thrown around when looking to purchase a smartphone , laptop , or just about any other electronic device these days. But have you ever wondered what it stands for, or what it actually does?
RAM stands for Random Access Memory. RAM is comparable to the short-term memories stored in the human brain. It is that piece of hardware on a computer which stores all the information required for applications currently in use, such that the device's processor can reach it quickly, making it faster than other storage devices on a computer such as a Hard Disk Drive (HDD) or Solid-State Drive (SDD).
Data for applications not in use, when the device's power is off on the other hand, is stored on the hard drive.
Your computer's speed depends on its RAM capacity. It can slow down if there isn't enough for your processor to perform the tasks you need it to. Therefore, depending on whether you tend to spend more time pouring over excel sheets at work, or gaming, or maybe video and photo editing, ensure you have devices suited to the same with RAM capacities typically between 1GB and 8GB. Devices on the more premium end of the market also have RAM capacities going up to 16GB and 32GB. However, it is always suggestible to have more than the minimum amount of RAM according to your usage, since your PC/smartphone also runs other applications in the background, including its OS.
Disclaimer: This post as well as the layout and design on this website are protected under Indian intellectual property laws, including the Copyright Act, 1957 and the Trade Marks Act, 1999 and is the property of Infiniti Retail Limited (Croma). Using, copying (in full or in part), adapting or altering this post or any other material from Croma's website is expressly prohibited without prior written permission from Croma. For permission to use the content on the Croma's website, please connect on contactunboxed@croma.com