What is scaling and how you can descale your washing machine
Improve your washing machine's lifespan and efficiency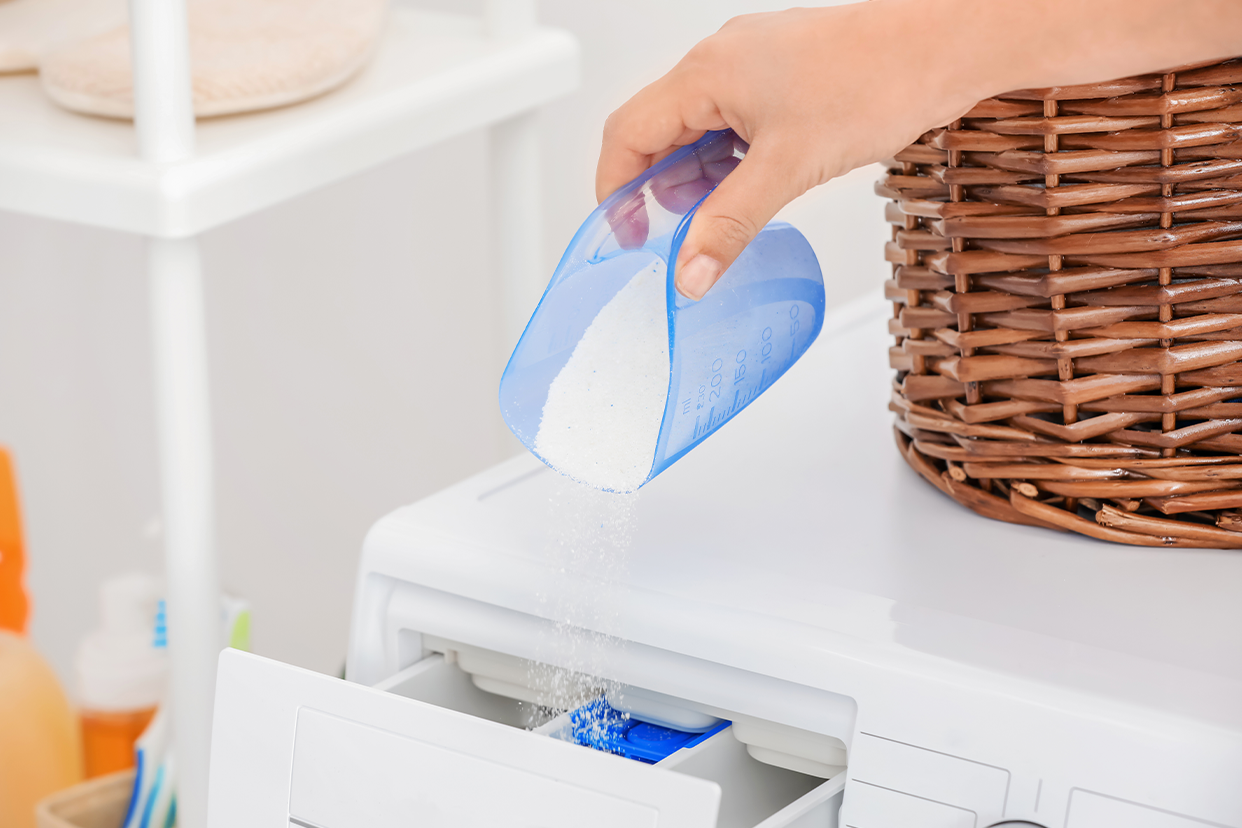 If you have noticed that your clothes just don't come out as clean as they used to, it might be due to a build-up of mineral deposits in your washing machine via a phenomenon called scaling. Over time, this build-up may start damaging inner components and cause costly repairs later on.
In this article, we'll go over steps you can take to descale your machine properly and keep it running efficiently. Finally, we'll discuss some tips for preventing scaling in the future.
<!—H2 title-->
What is scaling?
Scaling is the build-up of limescale and minerals inside your washing machine caused by hard water. This build-up has several negative effects, such as making your clothes look dingy and grey, deteriorating the performance of your machine, leading to corrosion and limiting the lifetime of your appliance.
<!—H2 title-->
Why your washing machine needs to be descaled?
Descaling refers to removing all limescale and mineral deposits from the washing machine. This can be done with a descaler or by using a homemade vinegar solution. Both are effective in cleaning off scaling and returning your machine to its original performance.
<!—H2 title-->
Step-by-step guide on descaling your washing machine
Scaling happens when limescale and calcium deposits accumulate in the machine over time. To get rid of it and to make sure your clothes come out cleaner, a regular descaling session is necessary. Here's a step-by-step guide on how to descale your washing machine.
First, remove any lint or debris from the filter and then run an empty wash cycle using the hottest temperature setting. This will help to remove any excess dirt and debris from the drum. Fill the detergent drawer with a descaling agent like citric acid or white vinegar and run another hot wash cycle. Once the cycle has finished, empty the detergent drawer and fill it with 1 litre of water.
Then run another hot wash cycle without any detergent, this will help rinse away any residue on the inside of your machine that may cause odour later down the line. When done, wipe down all surfaces inside your washing machine with a damp cloth and you're good to go.
<!—H2 title-->
How often should you descale a washing machine?
Descaling your washing machine is important to help keep it running efficiently and keep your clothes cleaner in the long run.
The frequency of descaling depends on the type of water you use. Washing machines that use hard water (water with mineral deposits) areas require more descaling than soft water areas. It also depends on how much you use your washing machine. If it's used several times a week, you may need to descale more regularly than if it's used less often.
In general, it's recommended to descale your washing machine at least once every three months, or whenever you notice that the performance of your machine has declined. This will help ensure that it runs smoothly and efficiently for longer.
Disclaimer: This post as well as the layout and design on this website are protected under Indian intellectual property laws, including the Copyright Act, 1957 and the Trade Marks Act, 1999 and is the property of Infiniti Retail Limited (Croma). Using, copying (in full or in part), adapting or altering this post or any other material from Croma's website is expressly prohibited without prior written permission from Croma. For permission to use the content on the Croma's website, please connect on contactunboxed@croma.com