Deep cleaning your washing machine: What it is and how to do it
Restore your washing machine to maximum cleaning capacity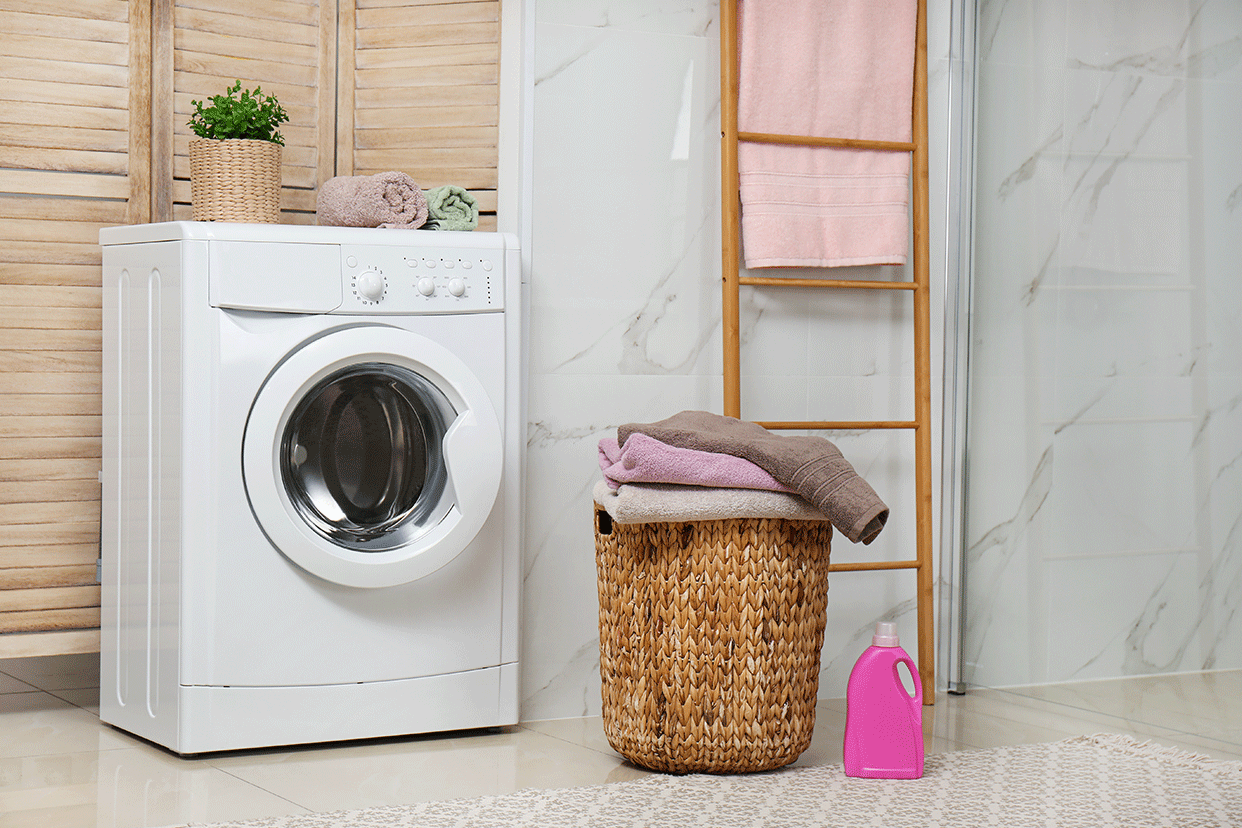 If you have used your washing machine for long enough, you may have started noticing a difference in the cleaning performance of your machine. Maybe the appliance is not cleaning your laundry as effectively, or maybe washed clothes have a smell that isn't very pleasant. If you face any of these issues or something on similar lines, it may be time for you to give your washing machine the deep-clean treatment. Read on to know about deep cleaning of washing machines.
<!—H2 title-->
What is deep cleaning?
Deep cleaning, as the name suggests, is a thorough cleaning of your washing machine, particularly at the internal parts that aren't exactly easy to reach right away. It is these parts or components where dirt or mould could accumulate over time, leading to increasingly ineffective cleaning over a long time.
Before you begin deep cleaning your machine, you need to have a brief understanding of the parts you want to make sure are cleaned. Depending on what kind of washing machine you have, these could be different, or be placed differently. However, some key areas will always need to be cleaned, irrespective of whether you have an automatic, semi-automatic or front-loading washing machine.
To get started, make sure you have some time on your hands, as this process would take most people between 30 minutes to an hour. Also make sure, you have a microfiber cloth, an old toothbrush to manually scrape any parts if required, some white vinegar or bleach, and hot water.
<!—H2 title-->
The parts to be cleaned and how to get started
Drum: The most important part of the washing machine is the drum itself. This is where you toss your clothes and where the cleaning process largely takes place. If your washing machine drum has a dust filter or a dust trap, remove it and either clean or replace it.
Next up, start by filling up the washing machine drum with half-a-cup of baking soda and about four cups of white vinegar into the washer. Fill up the drum with hot water, either by using the hottest available setting on your washing machine, or manually adding heated water. Fill up your washing machine to its maximum washing capacity and run a cycle for the longest duration.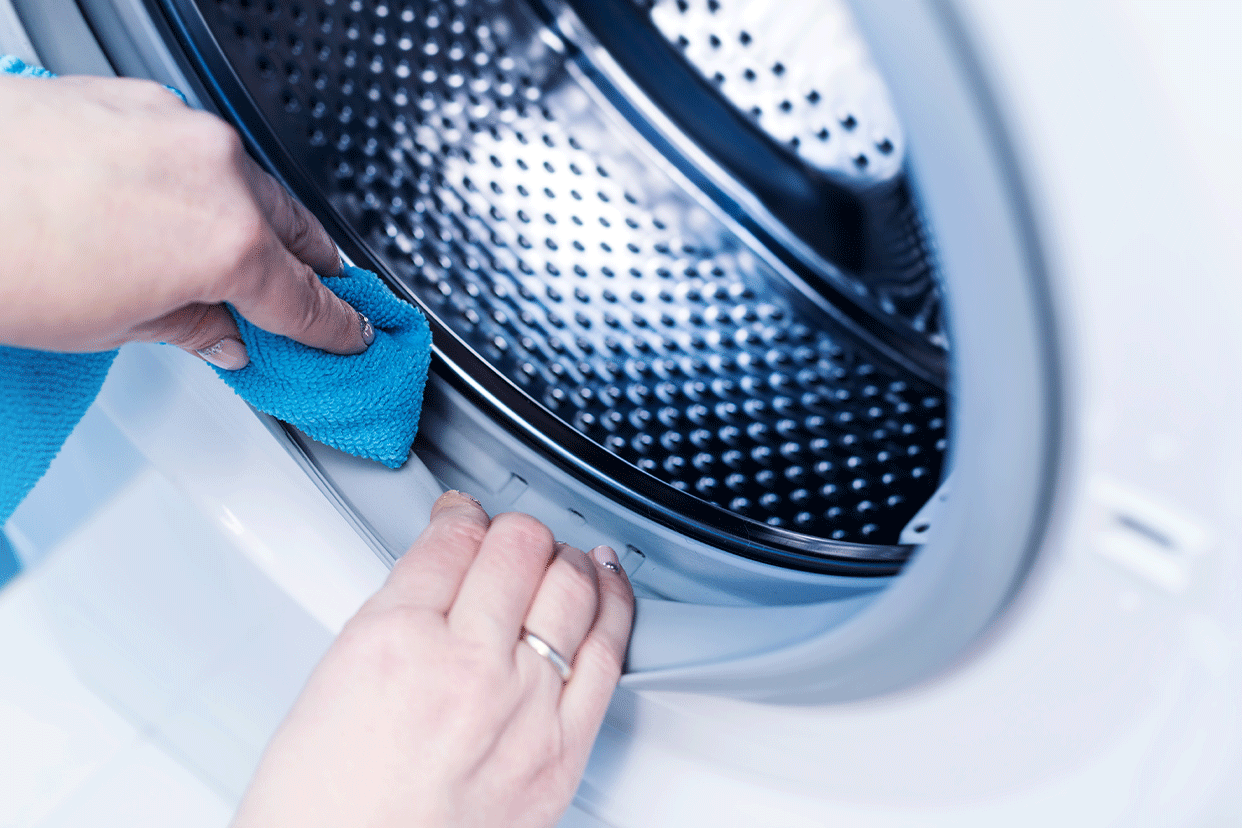 When the cycle is complete, drain out all the water and give the drum a rub with a dry rag. Also include the rubber gaskets during this wiping process. Look for any stubborn residue and use the toothbrush to scrub these and then repeat the cycle.
Outside body: While the washing machine runs the vinegar cycle, use a microfiber cloth to clean the outside of the washing machine. You can also add a mild citrus cleaner if required, which is great at getting rid of stuff like limescale and dirt buildup.
Pump filter: The pump filter of your washing machine may look like a part you can't really open up and clean, but for most washing machines, that isn't the case. Start by turning off the machine and disconnecting the power plug. Locate your pump filter by using your manual and remove it. If you're doing all the steps correctly but still cannot get it out, try wiggling the component while pulling lightly.
You will see a layer of lint on the part. Clean this with a paper towel and use the toothbrush again if necessary. You should be able to remove the lint screen using instructions from your manual as well. If you can, soak the part in a bowl of hot water, or hold it under running hot water. This should get rid of any remaining residue. When you're done, put the filter back together.
Inlet and outlet pipes: The outlet pipe of your washing machine should be cleaned with the first white vinegar step, when the water is drained, but if that didn't work or if you have a severely clogged drain that you need to clean first, you can unscrew the pipe and soak it in hot water with some white vinegar mixed in it.
Alternatively, you can also use drain cleaning products which usually are mixed with hot water and will need to be slowly poured through the pipe's end. If you have access to high-pressure water spray (the kind you see in garages and car washers) you can also use that to force pressurised water through your pipes as well.
Once all this is done, put all the detached components back together and leave your washing machine door open for about 30 minutes. This will allow the whole machine to thoroughly dry out and prevent any mould buildup again. It is also a good practice to leave your washing machine door open for 30 minutes after every wash to allow proper drying.
Disclaimer: This post as well as the layout and design on this website are protected under Indian intellectual property laws, including the Copyright Act, 1957 and the Trade Marks Act, 1999 and is the property of Infiniti Retail Limited (Croma). Using, copying (in full or in part), adapting or altering this post or any other material from Croma's website is expressly prohibited without prior written permission from Croma. For permission to use the content on the Croma's website, please connect on contactunboxed@croma.com