What is the difference between QLED and OLED TVs?
OLED or QLED? The difference is not just of a letter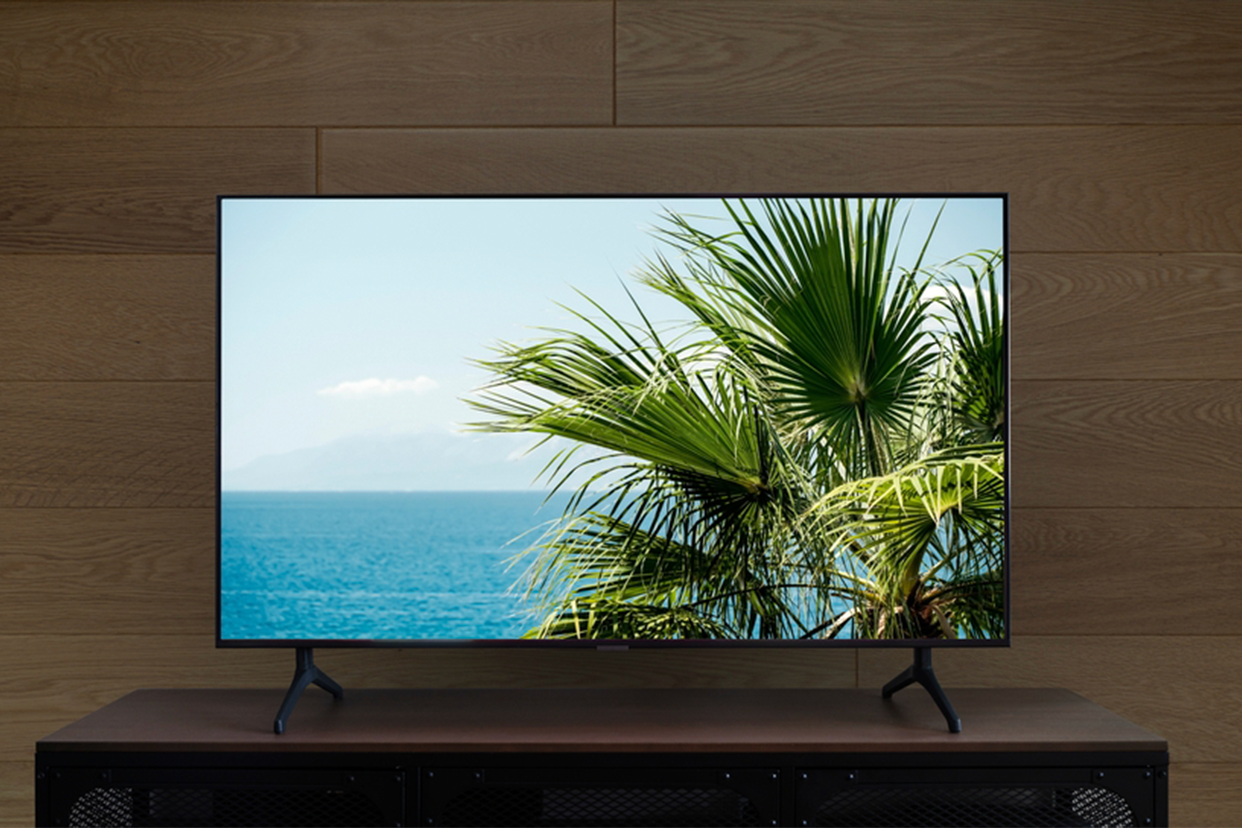 The display is one thing we check while buying a new TV or phone. OLED and QLED are mainstream display technologies. These technologies determine how your favourite movies or shows will look on screen. It's better to understand these technologies to get a clear idea of what screen you want.
First, we need to know about LED and LCD TVs. LCD stands for Liquid Crystal Display. The LCD uses a white backlight. The light passes through different filters to give colour. LED screen is an LCD with a LED backlight, meaning you have a panel of multiple LEDs. The screen selectively turns off LEDs to show darkness. OLED and QLED tech offer us an upgrade on LEDs.
What is a QLED TV?
QLED stands for Quantum Light-Emitting Diode. QLED is simply an LED TV armed with quantum dots. When light from LEDs backlight hits these dots, they emit colours. You get better colours than a LED. QLED is more energy efficient as well.
What is an OLED TV?
OLED stands for Organic Light-Emitting Diode. In OLED, instead of a backlight, each pixel has an individual light source. This source can turn itself off while showing a darker area. That's why with OLED, we get a superior range of black. You can clearly distinguish a LED from OLED by checking how deeper the black is.
How does OLED and QLED TV differ?
The major difference between OLED and QLED is how they work to emit light. OLED pixels are individual light sources that turn off independently to provide local dimming. QLED uses Quantum dots. These dots are like crystals that absorb light and emit colours.
There are different areas like brightness, HDR, and black where QLED and OLED TVs differ.
Brightness levels of a QLED
QLED makes your favourite shows and movies shine. QLED has an in-built layer of Quantum dots. It drastically enhances the brightness of your screen. You see rich colours on the TV. QLED works as an anti-glare screen. You can watch content on a QLED TV in direct sunlight.
Black levels of an OLED
While watching movies, you might observe a muddy grey colour on a non-OLED screen instead of a deeper black. But with OLED, you don't have a backlight. Each pixel acts as an individual light source that turns off independently. The pixels that are off will appear as if the TV was switched off. You can observe this when watching a scene with a starry night. QLED also offers great dimming with the help of mini-LEDs.
HDR experience on QLED and OLED
HDR stands for High Dynamic Range. It focuses on the brightness and dimming of the scene. HDR enhances your viewing experience with a wide range of contrast and colour grading. HDR works perfectly with both QLED and OLED. OLED is known to show deep black. You can just set your TV in a dark setting to get amazing visuals with HDR. Though QLED is known for luminosity, it comes with mini-LED tech that helps with dimming. Many gamers who play in low light go for a combo of OLED and HDR.
Displaying the same content for a longer period
OLED tech is majorly used in mobile phones and TVs as the pixels turn off and on frequently. If you are watching a scene for hours with the same lighting and background, then you may run a risk of burn-in. With QLED, you can watch the same thing for hours
Which one is for you: OLED or QLED?
If you watch TV in daylight or in bright lighting, then QLED TV is for you. You will get vibrant colours in a bright setting. But QLED will not offer you the same black levels as OLED. Many folks like to watch TV in low light or darkness. They can go for an OLED TV as it will bring the best visuals in the dark. Direct sunlight tends to cast a glare on the OLED screen.
With technical advancements, both the QLED and OLED are improving their features. If you have decided on the screen, then head over to the Croma shop and website to make a purchase.
Disclaimer: This post as well as the layout and design on this website are protected under Indian intellectual property laws, including the Copyright Act, 1957 and the Trade Marks Act, 1999 and is the property of Infiniti Retail Limited (Croma). Using, copying (in full or in part), adapting or altering this post or any other material from Croma's website is expressly prohibited without prior written permission from Croma. For permission to use the content on the Croma's website, please connect on contactunboxed@croma.com