Best TV settings for different types of content
Elevating your viewing experience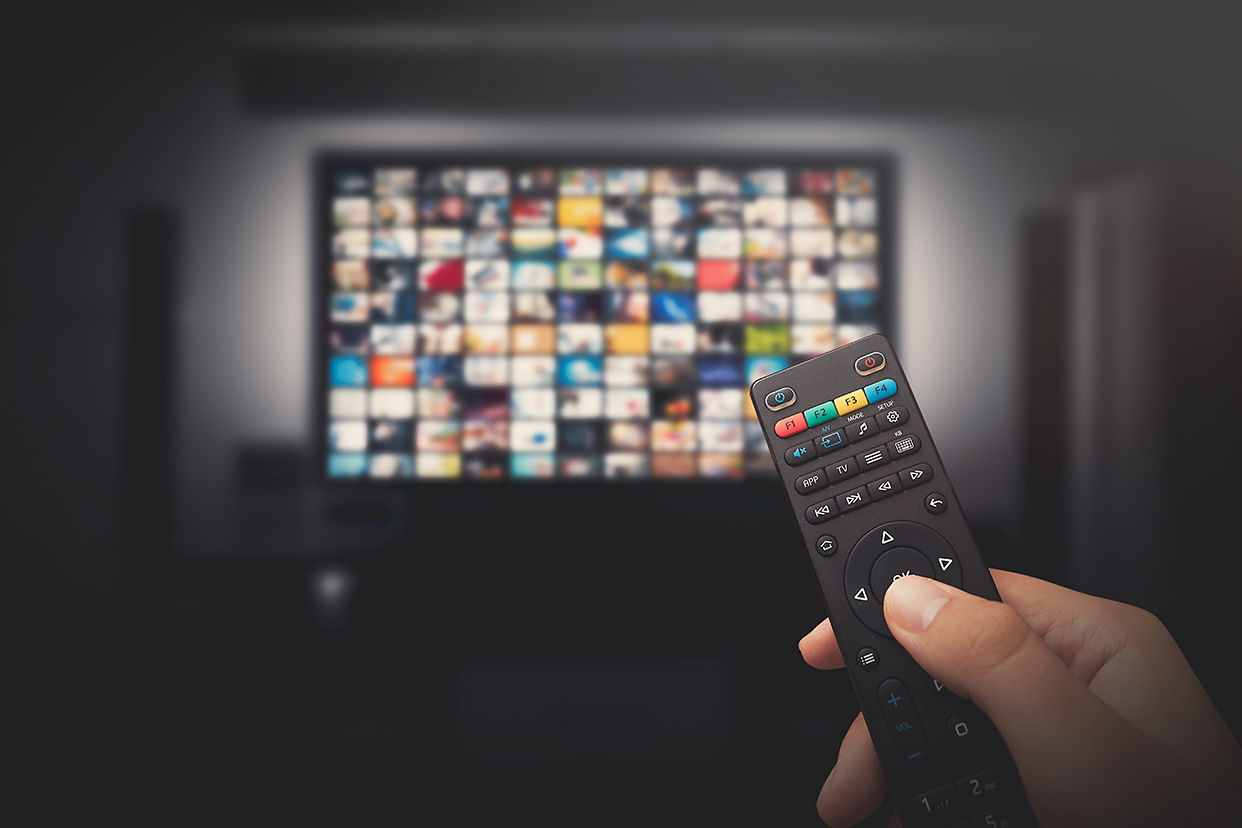 Televisions are no longer just another appliance which sit in a corner of one's house. It is now a hub for entertainment with multitudes of built-in features that allow you to stream content, play music, games, surf the internet, and much more.
Although they have evolved to adapt to any and all content formats, out-of-the-box visual settings are not always optimal for such diverse content. Well, with a few simple tweaks, you can easily elevate your viewing experience to complement the type of content you are watching. Wondering how? Here's how.
Fiddling with the display colour settings can be a little overwhelming if you don't know what you are doing. To start with, there are five default settings to toggle between based on what you are viewing. These are generally Sports, Cinema, Movies, Games, and Dynamic. You might have all of these or a few other settings by different names depending upon the make and models of your TVs.
<!—H2 title-->
Best TV settings for watching movies
Almost all TVs have either Movie or Cinema mode or both. These modes aim to show colours as intended by the movie or content makers. For most, using the Movie or Cinema mode is enough. For a deeper dive, you can calibrate other settings like contrast, temperature, and more.
<!—H2 title-->
Best TV settings for watching sports
When watching sports, you can opt for Sports mode. It will change the colour temperature to cool and make white areas on your screen pop. This mode typically increases the brightness and sharpness to keep up with the fast paced motion of the content. To further enhance your viewing experience, you can turn on the motion smoothing feature if it is present on your TV. It will make them less jarring and more pleasing to your eyes.
<!—H2 title-->
Best settings for gaming
The Game setting, as the name suggests, is best suited for gaming. Apart from the visual changes, this mode will have a faster response time and lower input lag that will improve your gaming performance. Depending on the title you are playing and the TV, the Game setting can drastically change your overall gaming experience.
<!—H2 title-->
Best settings for HDR content
HDR stands for High Dynamic Range, which is when the content provides rich and vivid colours. To view this type of content, you can enable the Dynamic picture mode.
Apart from these settings, you can further adjust the hue, backlight, sharpness, contrast, tint, and temperature manually. But you need to have a thorough understanding of all these settings and their impact on each other. It is best to not tweak these unless absolutely necessary as simply toggling between various picture modes is enough for the majority of viewers.
Disclaimer: This post as well as the layout and design on this website are protected under Indian intellectual property laws, including the Copyright Act, 1957 and the Trade Marks Act, 1999 and is the property of Infiniti Retail Limited (Croma). Using, copying (in full or in part), adapting or altering this post or any other material from Croma's website is expressly prohibited without prior written permission from Croma. For permission to use the content on the Croma's website, please connect on contactunboxed@croma.com