What's the lifespan of a microphone?
Is there a fixed lifespan!? Let's find out.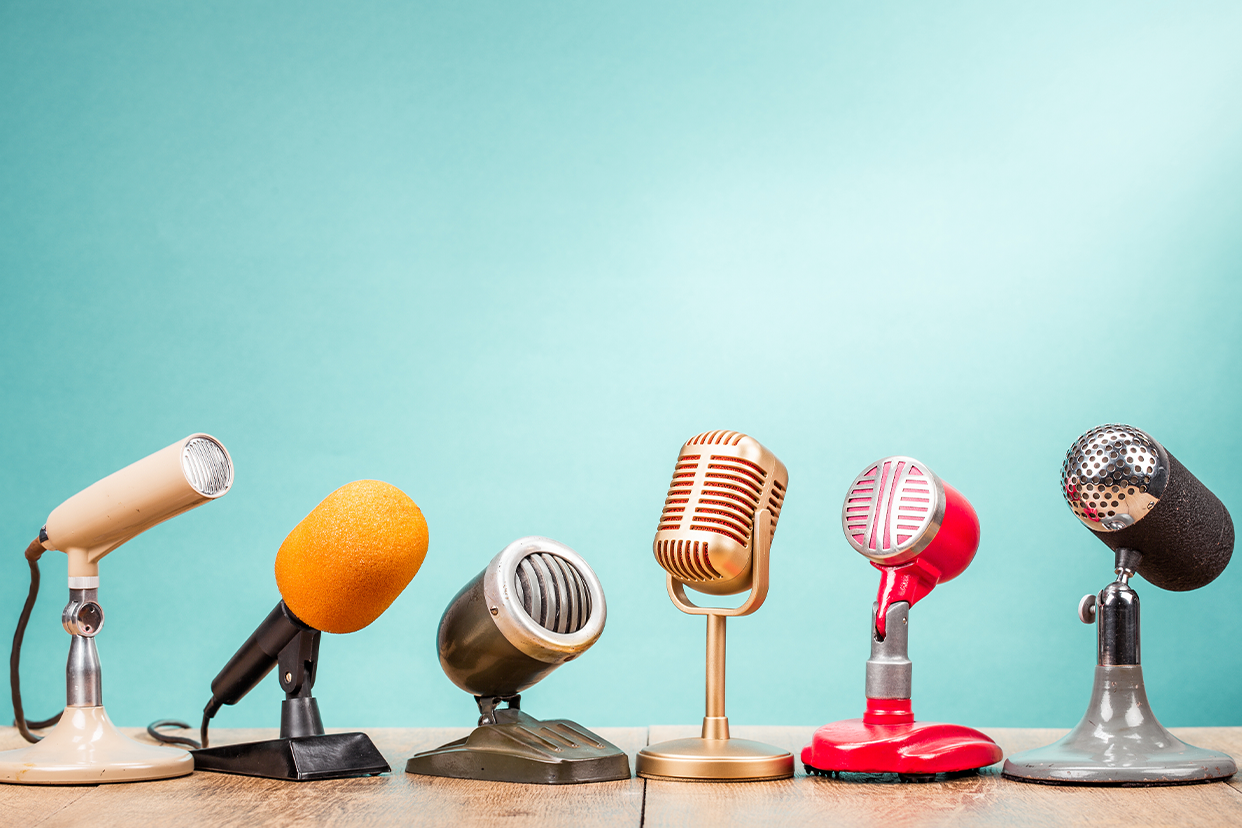 Today, our phone cameras have grown from strength to strength. However, one can't say the same for audio fidelity. A dedicated external microphone can easily outperform any built-in microphone of a smartphone. Apart from this, nowadays, a variety of content formats require a dedicated professional microphone setup. But despite being a popular choice, there are several queries and confusion that go hand-in-hand with microphones.
<!—H2 title-->
The lifespan of a microphone
Like any other electrical device, microphones have a certain lifespan as well. General upkeep and maintenance go a long way in extending the lifespan of any device. This is why top manufacturers say that their microphones can last more than 30 years if you take care of them properly.

The electret element used in a microphone loses "sensitivity" and will age with time. It greatly determines the lifespan of a microphone. A 10-year-old microphone would have lost less than 1dB of sensitivity. Thus, a life span of roughly 30-40 years can be expected from a microphone given you maintain it well. Other similar sensitive parts, together, determine how long you can use any microphone.
<!—H2 title-->
What are the reasons for wear and tear?
Regardless of how much you care for a device, they are bound to have a certain lifespan. But there are a few ways that will accelerate the degradation process resulting in a shorter lifecycle.
1. Mechanical Stress: Continuous mechanical stress can wear out any electrical device. Microphones are no different. The diaphragm is one of the many moving parts in a microphone that can easily malfunction if put under continuous unnecessary duress.
2. Humidity: One of the most lethal causes of damage, when it comes to microphones, is humidity. It can damage and drastically shorten the lifespan of a microphone.
3. Heat: Just like humidity, exposure to more than normal amounts of heat can prove detrimental. It is especially bad for tube microphones. It can cause damage to the diaphragm and capsules.
4. Corrosion: Along with humidity, you will always find corrosion. And this can hinder the free movement of different parts as well as weaken the integrity of the structure.
5. Gas leakage: Especially in the case of tube microphones, they require a complete vacuum to function. The absence of oxygen allows for the free flow of electrons. Any breach in the vacuum seal can gradually accelerate the degradation of the tube and the performance of the microphone.
6. Maintenance: Perhaps, the most ignored part of owning any electronic devices which erode their lifespan is the lack of maintenance. Small issues become irreparable damages quickly in the absence of any routine checkups.
<!—H2 title-->
Things to do to get the longest performance out of your microphone
Even though there is a certain lifespan for any electronic device, you can do a few things to make sure that they last as long as they are supposed to, if not more.
1. Routine upkeep: The biggest thing you can do to make sure that your microphone performs at its best, for as long as possible, is to routinely conduct a maintenance checkup.
2. Reduce mechanical stress: Reducing the undue mechanical stress from delicate parts such as the diaphragm, capsules, and tubes can drastically extend the overall lifespan of your microphone. This can prevent abuse and premature damage to the sensitive parts.
3. Correct Storage: Storing microphones in a space that will eliminate environmental extremities such as dust, direct sunlight, humidity, smoke, and heat will extend the lifespan of your microphone.
4. Corrosion: Minimizing corrosion should be one of your priorities to ensure they last a long time.
5. Careful use: Overall, If you keep your microphone away from physical trauma and don't abuse it, you can expect it to last for a long time and keep performing at its best.
Disclaimer: This post as well as the layout and design on this website are protected under Indian intellectual property laws, including the Copyright Act, 1957 and the Trade Marks Act, 1999 and is the property of Infiniti Retail Limited (Croma). Using, copying (in full or in part), adapting or altering this post or any other material from Croma's website is expressly prohibited without prior written permission from Croma. For permission to use the content on the Croma's website, please connect on contactunboxed@croma.com