6 types of microphones suited for content creators
No matter the type of content you create, there is a mic for you.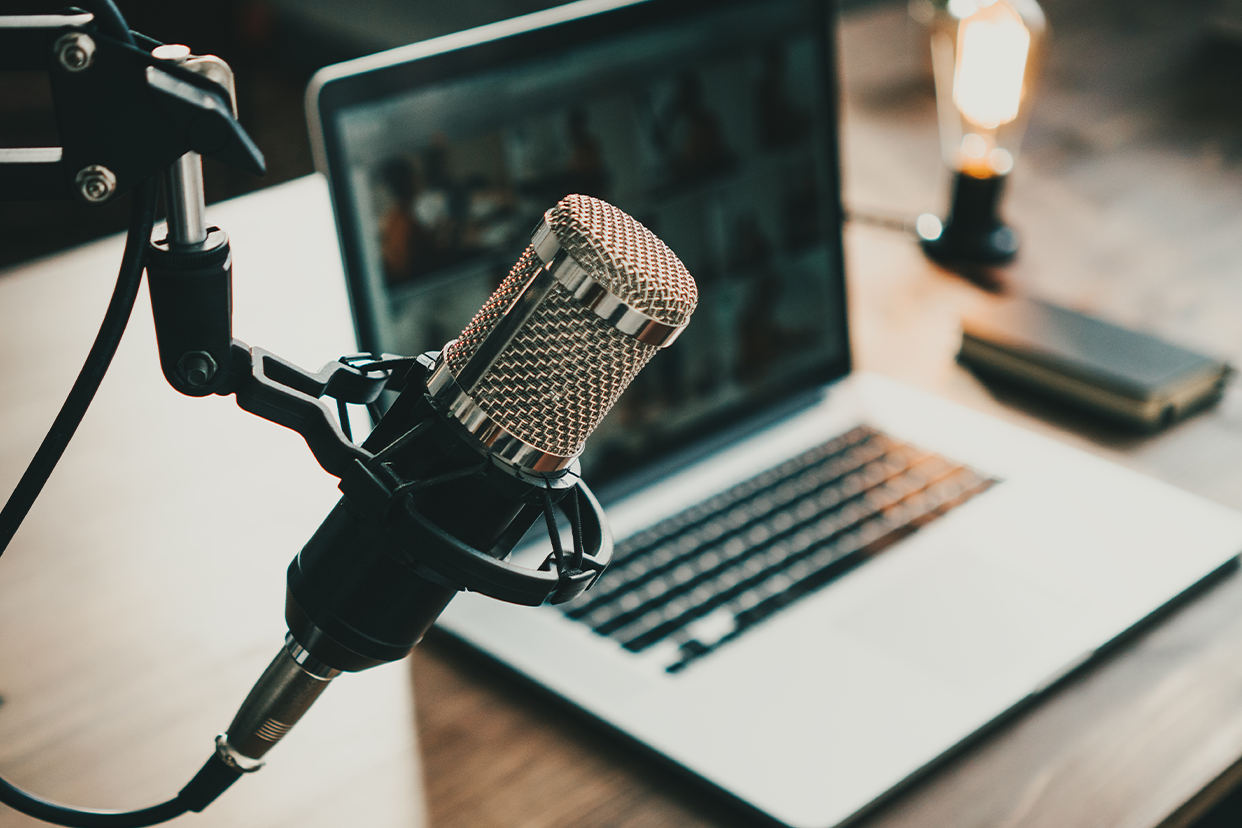 As a creator, ensuring that your audio is clear, and crisp is one of the keys to making your content stand out. To make your point clear to the viewer, you need good-quality audio. Whether you're recording for YouTube videos, podcasts, live streaming, or just recording regular voiceovers for video blogs, having a great microphone makes your videos more engaging and makes you more noticeable to your audience. A microphone is undeniably an essential peripheral for creating content, but which one should you, as a content creator, choose? Read on as we help you decide.
<!—H2 title-->
6 types of microphones of content creators
Lavalier mic
Lavalier microphones are great for creators as they are discreet, lightweight, and come in wired and wireless variants. Their small size allows you to record conveniently without engaging your hands. Due to the omnidirectional sound pickup, the Lavalier mic can be fixed to the collar or under the jacket, and still capture great audio. These mics are useful for online classes, travel vlogging, live streaming, and interviews.
USB microphone
These work by connecting to USB ports on devices like laptops or tablets using plug-and-play technology. One can start recording by simply connecting the mic to the USB port. Various types of these microphones exist, ranging in price, quality, and features, as well. They are compatible with a wide range of devices and come with features like noise cancelling. USB microphones are useful for recording podcasts, music, voice overs for videos, live streaming, and more.
USB podcast microphone
A great podcast relies heavily on good audio quality. It is not just important to have good quality audio that makes your podcast sound more professional, but it also demonstrates seriousness and sincerity to your audience. Having a USB podcast microphone is an essential piece of equipment for any podcaster. Several devices and systems are compatible with them, making recording on the go simple and convenient.
Wireless microphone
Wireless microphones have no physical connection between the microphone and the amplifier, and yet the functionality remains the same as a wired microphone. In wireless microphones, the output signal is transmitted to a receiver by a radio transmitter and then sent directly to the mic input. Due to their ability to adjust the distance between mouth and microphone easily, their biggest advantage is that they can also change volume and fidelity. A wireless mic is useful for vloggers, fitness coaches, online educators, and others.
Shotgun microphone
A shotgun microphone is designed in a way that captures sound only from the end, and rejects all the sound from the sides. It is widely considered the best audio recording tool in video production. No matter what type of video you're making, whether it's an amateur or professional, a news report or a vlog, the poor audio quality will diminish the value of your work. The narrow pickup pattern of shotgun mics is one of their greatest advantages. It isolates sound sources while rejecting background noise.
Condenser microphone
Condenser microphones are capable of capturing top-notch audio quality. They are best used to capture vocals and high frequencies, and are also the preferred type of microphone for most studio applications. Due to their sensitivity and fidelity, these mics are suited for recording music videos, instrumentals, online classes, and more.
<!—H2 title-->
How to choose the best microphone for your use?
Usages
Narrowing down your selection of microphones begins by determining what your intended uses are. For better flexibility, if your work involves frequent movements, you need something small and portable. An ideal solution would be a Lavalier microphone clipped to your dress.
Condenser microphones are the best option if you want to capture as much sound frequency as possible. You can, however, settle for a dynamic microphone with a suitable polar pattern if your room isn't adequately soundproofed.
Budget for the mic
Your next step is to zero in on a budget. As a content creator, your devices and equipment are your best friends after your content ideas. Whatever microphone you choose for your content creation needs, ensure it complements your specific setup.
Disclaimer: This post as well as the layout and design on this website are protected under Indian intellectual property laws, including the Copyright Act, 1957 and the Trade Marks Act, 1999 and is the property of Infiniti Retail Limited (Croma). Using, copying (in full or in part), adapting or altering this post or any other material from Croma's website is expressly prohibited without prior written permission from Croma. For permission to use the content on the Croma's website, please connect on contactunboxed@croma.com