10 hacks to free up storage on your Android phone
Some new and unique ways to make space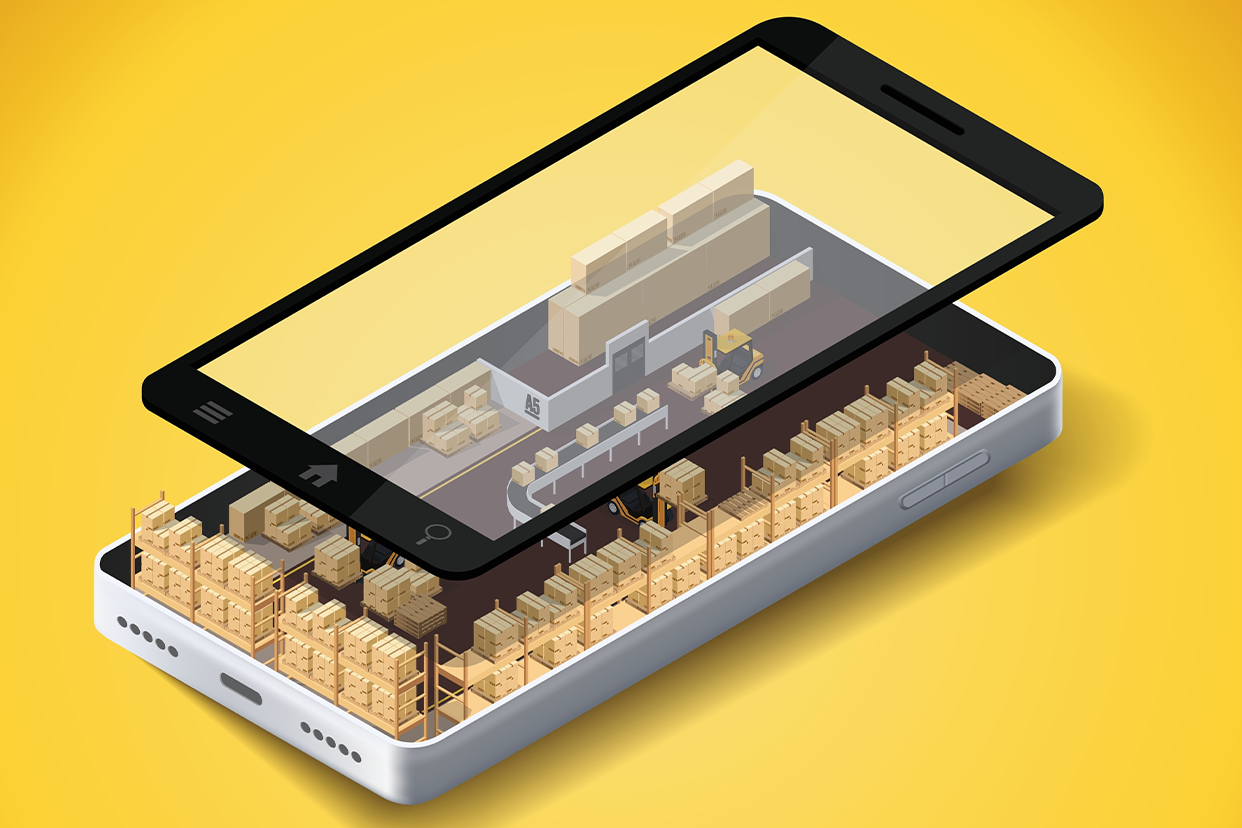 Regardless of the storage on your phones , sooner or later we all struggle to manage our data. And we only bother about it when it is close to full. And when the storage gets full to alarming levels, it is not just a storage issue but it hampers your phone's performance as well. It is generally advised to not fill your phone to more than 80% of its storage capacity. But with increasing file and app sizes, it is a big challenge to actually implement this advice. So let's take a look at some of the most effective hacks you can use to free up some space instantly without fiddling too much.
<!—H2 title-->
10 tips to clear storage on phone
1. Browser cache: The first thing which will clear up significant space is by deleting the cache of your browser. They take up a lot of space gradually as you surf the internet and visit a lot of sites.
2. System-wide cache: Just like your browser, other apps accumulate a lot of temporary files too. You can access these files inside the Settings menu and delete them individually for each app.
3. Manage downloads: There are plenty of apps that allow you to download content such as music, movies, podcasts, audiobooks, and much more. You can selectively go through them and delete what you don't need.
4. Big files: If you have some big files stored on your phone like a full movie or any other graphics-intensive games, then they hog a lot of storage. You can either delete them or move them to an SD card.
5. Manage downloads folder: On Android phones, there is a downloads folder and most often than not, all of us just download whimsical things such as photos, memes, and videos and then forget about it. You can go through it to delete what is no longer close to your heart.
6. Cloud storage: If you save a lot of work-related files and if these aren't sensitive information then you should think about shifting them from your local storage to cloud storage. It will not only free up space but will give you the additional flexibility to access these files from anywhere on any device.
7. Gallery: Cameras on phones have gotten really good, and that has resulted in file sizes going up as well. To save space on your phone, you can use Google Photos app to back up these to the cloud or shift them to another device and free up space.
8. Unused apps: There are certain apps that we use daily and there are apps that we just install and forget about it. You should delete latter to free up space.
9. App data: Once you have deleted an app, there might be a chance that data associated with it is still on your phone. Use your file manager app to find them and delete all of such files.
10. Google Maps: This might not be valid for everyone but people who travel frequently download a lot of offline maps and these hog up space so once you are done using them you can delete them to free some storage.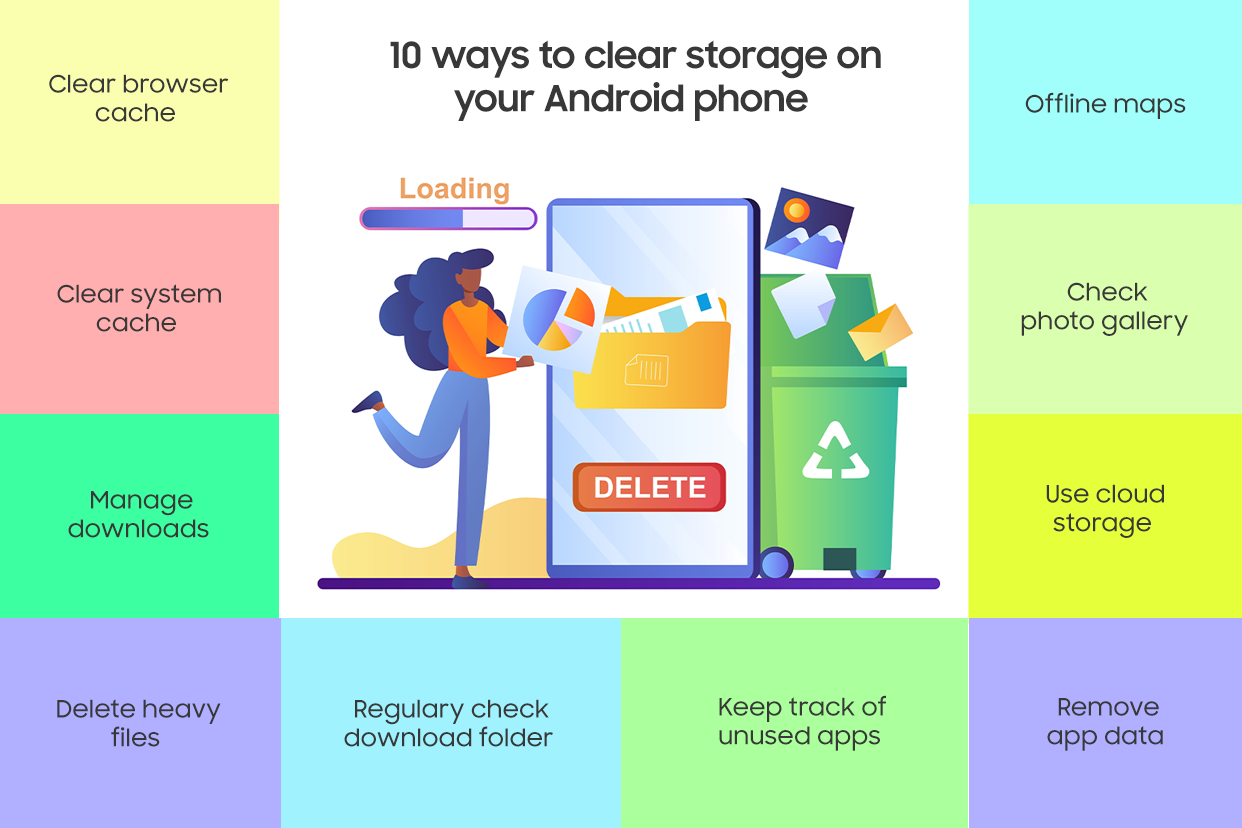 Disclaimer: This post as well as the layout and design on this website are protected under Indian intellectual property laws, including the Copyright Act, 1957 and the Trade Marks Act, 1999 and is the property of Infiniti Retail Limited (Croma). Using, copying (in full or in part), adapting or altering this post or any other material from Croma's website is expressly prohibited without prior written permission from Croma. For permission to use the content on the Croma's website, please connect on contactunboxed@croma.com