5 best wireless chargers to buy for your Android or iPhone
Making phone charging hassle-free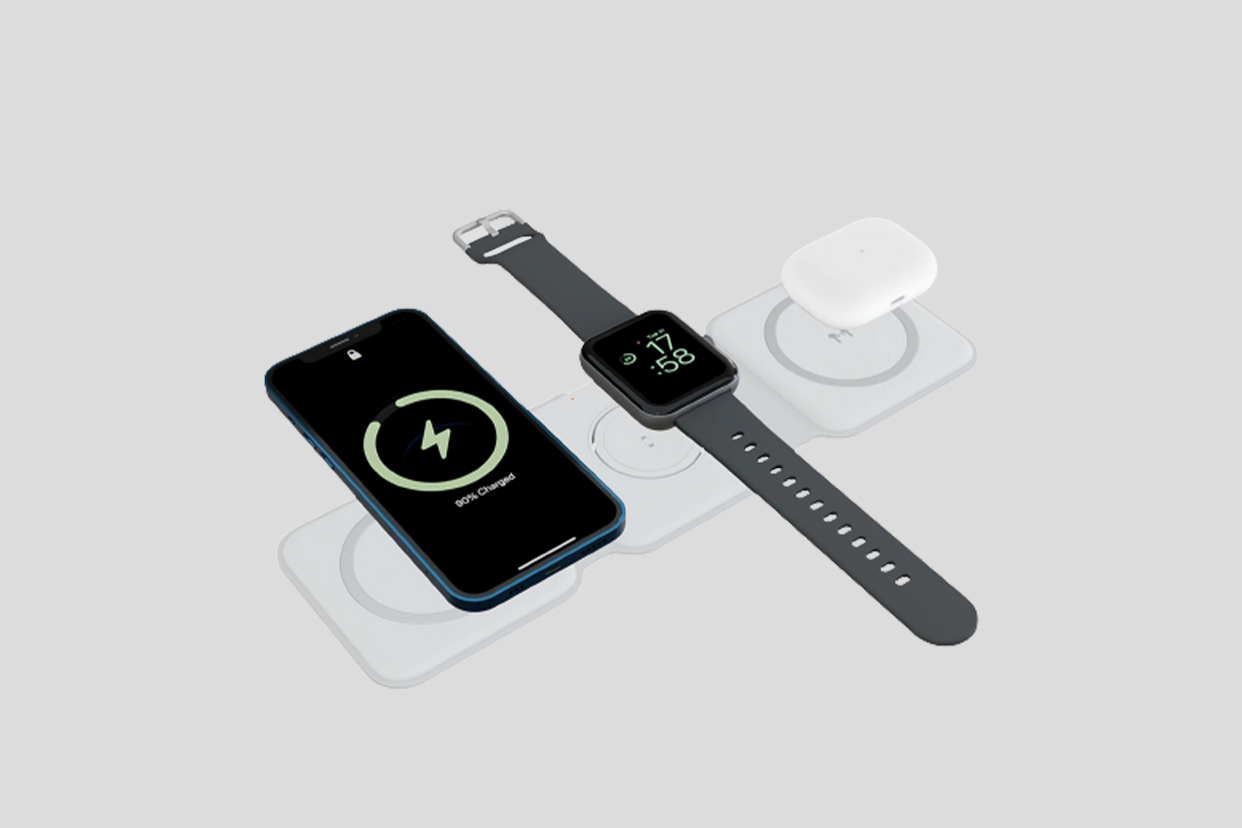 Wireless chargers are easy to use and there is no hassle of plugging any ports. You just need to place the phone on the charging pad and you are done. This has become such a sought-after feature that manufacturers try to offer this on as many of their devices as possible. If your phone supports wireless charging then we have something that might interest you. Here is a list of a few wireless chargers that you may want to check out.
<!—H2 title-->
Top 5 wireless chargers you can buy right now
If you have an iPhone and an Android phone, this is an ideal product for you. It supports devices from both companies. On top of this, you can charge two devices simultaneously as well. It is a 15W with a built-in fan that can bring down the temperatures for faster charging and lower power consumption. It has a minimalist yet elegant look. It has a LED light to show the device's charging status in different colors
If you are someone who has more than two devices and you want a wireless charger where you can charge all of them together then this is a good option for you. It has a simple yet elegant design. It is also fairly compact so it won't eat up too much space on your bedside table. It is a 20W charger. One out of three is suitable for bigger devices like a smartphone while the two can easily handle your smartwatch or earbuds. It has multiple layers of protection to safeguard against any malfunction as well. Another big appeal is its relatively affordable price tag.
This 30W wireless charger is sleek and has dual charging pads so you can charge two devices simultaneously. It is compatible with a range of different wattage requirement devices. One of the nifty features is that it can detect a foreign object on the pad so you can rest assured that the charging is safe. In fact, it also has built-in temperature control and voltage regulation.
This is perhaps the smallest one on the list. It has a smaller circular puck-like shape. But it is specifically for iPhone users. Its biggest advantage is that you can hold and use your iPhone while charging. This 15W charger is Qi certified as well so it has all the necessary safety measures. You can also use it to charge your Airpods with them. You don't need to align like any other wireless charger. Instead, it has magnets that quickly stick to the back of your iPhone and charge your phone.
The highlight is that it is a car mount which is also a wireless charger. It is a 10W wireless charger with Qi-certification so it comes with all the necessary safety features to keep your phone safe while charging. It has a practical design, and it performs adequately well both as a car mount and a wireless charger. Unlike the 6-month warranty of most brands, it offers a 12 months warranty period. It is a great product if you are looking to solve two problems with one gadget. On top of all, it is really affordable as well.
Disclaimer: This post as well as the layout and design on this website are protected under Indian intellectual property laws, including the Copyright Act, 1957 and the Trade Marks Act, 1999 and is the property of Infiniti Retail Limited (Croma). Using, copying (in full or in part), adapting or altering this post or any other material from Croma's website is expressly prohibited without prior written permission from Croma. For permission to use the content on the Croma's website, please connect on contactunboxed@croma.com