5 things to keep in mind when buying a heater for your space 
Your one-stop-shop heater buying guide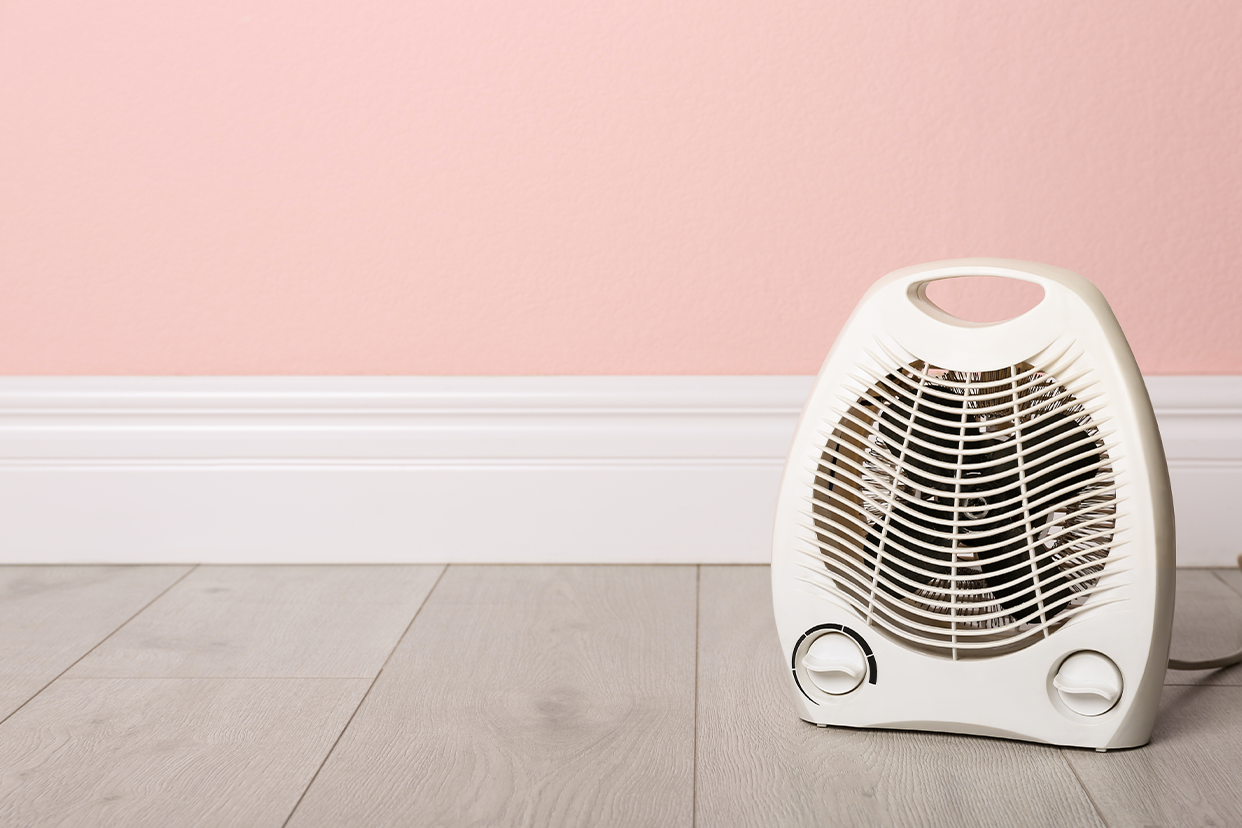 Winter is coming -- and there's no pun intended here! The sudden drop in temperature is quite the reminder that the coldest months are fast approaching and staring right into our faces. Those blessed with a tropical climate can merely turn off their fans and bid adieu to their air conditioners. However, if you're one of the many who have to deal with a chilly climate, consider bringing in a heater that can help you add warmth to your home.  

After all, if your winter plans include getting warm and toasty with a mug of hot chocolate, there's no reason why you shouldn't turn up your heater for the occasion. But if you find yourself stuck on the hows, we have it all figured out for you at Croma's new year's sale. And you can always check it out below:
Types of heaters: The first thing to keep in mind before investing in a heater is to zero down on the type best suited for your space. While there are numerous styles available in the market, typically, there are three heating technologies to look out for: radiant, convection, and fan-forced. Where convection heaters evenly heat your entire room, radiant heaters are ideal for on-spot heating. Alternatively, fan room heaters use an internal fan to circulate the heating element in your room. Selecting a suitable heater depends on the heating element you eventually choose.  

Heating capacity: Another crucial aspect that makes a deciding factor is the heating capacity of your heater. To make sure you are picking the correct heater, check its wattage rating before you make that purchase. A room heater uses 10 watts of heating power to heat every square foot of your space. So, if you purchase a 1500 watts heater, it can successfully heat 150 square feet of your room. However, while this is a great thumb rule, it is essential to keep note that this measurement may differ from model to model.  

Energy efficiency: Heaters are usually used for long hours and consume a great deal of electricity. It is best to ensure a higher star rating before purchasing one for your space. The higher the star rating on your heater, the more power efficient your device is. Additionally, you can look out for power-saving modes, low wattage or an adjustable thermostat to cut down on skyrocketing electricity bills.  

Safety features: Heaters are especially prone to safety hazards. Before you bring home your heater, ensure you check your house for a suitable space to place it. It is best to keep your heater where it is not accidentally tipped over or knocked down. Alternatively, several manufacturers also equip heaters with a no-overheating surface and automatic cut-off that switches it off after it reaches the desired temperature.  

Noise level: Heaters tend to emit noise during operation, which is why it is best to look out for models that produce lesser sound when compared with others. A fan-forced heater, for instance, is typically noisier than an oil-filled heater . Consider getting the latter if you plan to put it in your bedroom or a silent space, such as your office. 
Disclaimer: This post as well as the layout and design on this website are protected under Indian intellectual property laws, including the Copyright Act, 1957 and the Trade Marks Act, 1999 and is the property of Infiniti Retail Limited (Croma). Using, copying (in full or in part), adapting or altering this post or any other material from Croma's website is expressly prohibited without prior written permission from Croma. For permission to use the content on the Croma's website, please connect on contactunboxed@croma.com