Apple iPad Air (2022): What's the difference between Wi-Fi and cellular models?
The differences are as minimal as they can get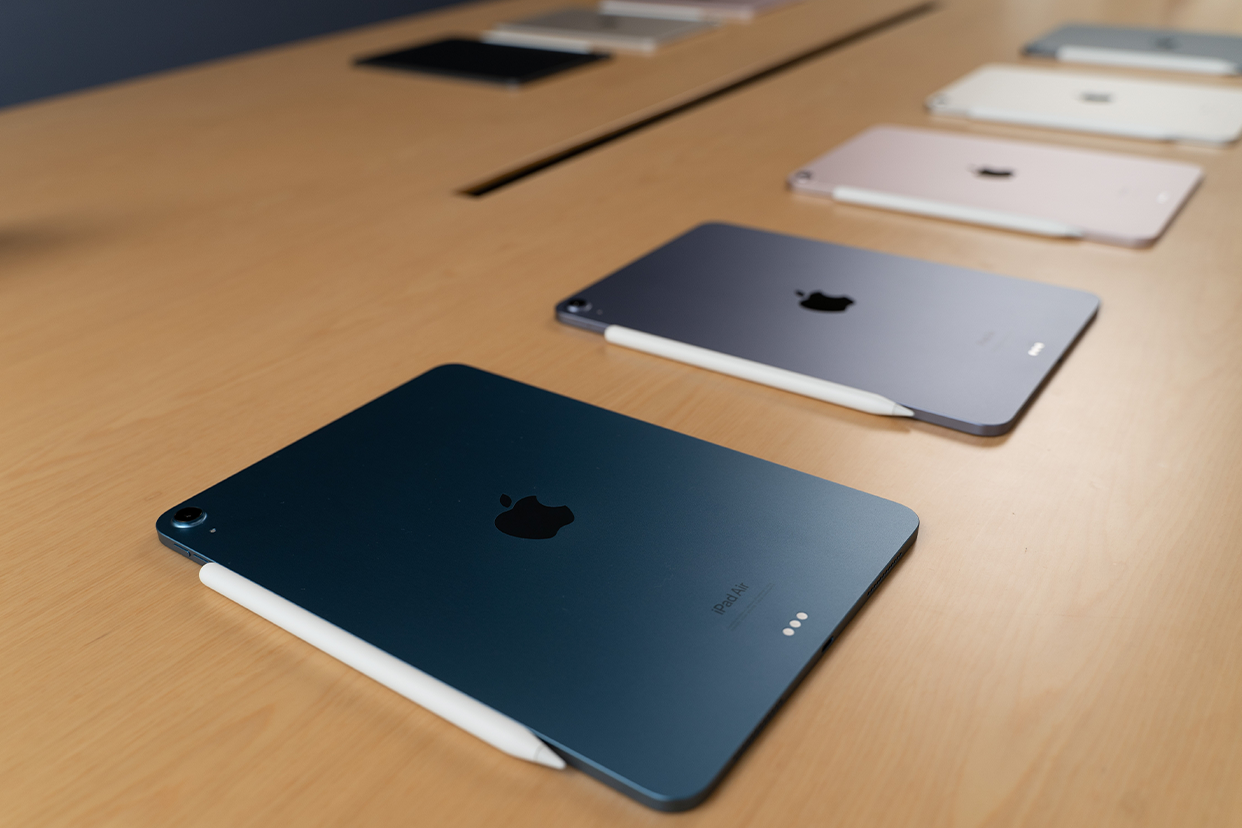 You want to buy an iPad and after going through several permutations, combinations, and comparisons you have narrowed it down to the iPad Air . But there is still one question remaining – whether to buy a Wi-Fi only variant or a cellular variant?

At the end of the day, it is an expensive decision and most of us can't afford to replace these devices often, so it is natural to be confused. To make the buying decision a tad bit easier, here's a comparison between the iPad Air Wi-Fi and cellular models.
<!—H2 title-->
Apple iPad Air features, specifications
In the iPad lineup, the Air is the second-most powerful device after the top-of-the-line iPad Pro. The 2022 iPad Air comes with a 10.9-inch Liquid Retina display, M1 chipset, 12MP camera with flash at the back, and a 12MP ultra-wide camera on the front.

The base variant has 8GB of RAM and 64GB of storage, which goes up to 256GB on the higher variants. The iPad Air supports the 2nd Gen Apple Pencil. It comes in a variety of colours such as Space Gray, Starlight, Pink, Purple and Blue.
<!—H2 title-->
Wi-Fi vs cellular iPad Air
Both iPads share everything except the connectivity feature. The cellular variant comes with a dedicated SIM card slot. Nonetheless, we have tried to nitpick and bring you the differences.
1. If you try to look closely you will notice antenna bands on the top and bottom edges of the cellular model which are not present on the Wi-Fi-only model.
2. You will find a nano-SIM tray on one side of the cellular model.
3. The cellular model has a dedicated GPS antenna for precise navigation.
4. There is a weight difference of a one gram if anyone is keeping a count.
<!—H2 title-->
Which one is for you?
For most, the Wi-Fi-only model of the iPad Air would be sufficient as we rarely tend to travel with our iPads. In any case, we always have our phone with us so we can easily connect the iPad to our phone, and it will work just fine.

The cellular model is for those who are always on the move and travel to remote locations where you don't find Wi-Fi easily. It is also good for people who travel a lot and use an iPad for navigation so a cellular model would provide a more convenient and precise navigation experience.
Disclaimer: This post as well as the layout and design on this website are protected under Indian intellectual property laws, including the Copyright Act, 1957 and the Trade Marks Act, 1999 and is the property of Infiniti Retail Limited (Croma). Using, copying (in full or in part), adapting or altering this post or any other material from Croma's website is expressly prohibited without prior written permission from Croma. For permission to use the content on Croma's website, please connect contactunboxed@croma.com