Are fitness trackers safe for kids?
Kid-friendly fitness trackers are a thing, but are they?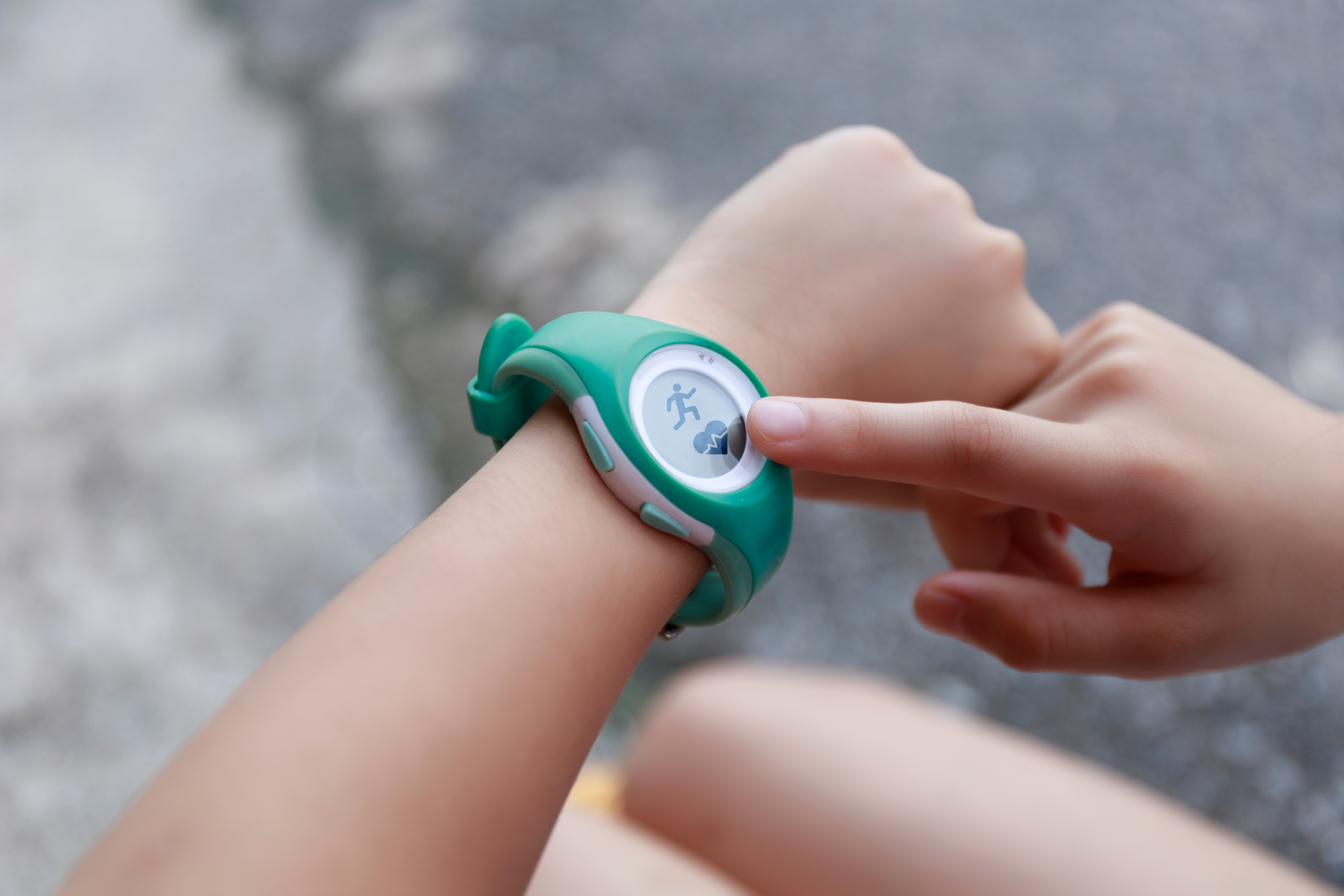 Fitness trackers, on our wrists, monitor our heart-rate, steps walked, sleep schedule, and much more. It is only natural to feel like your child should have one on their wrists, so you can keep a track of their health and safety. But as parents, we also have safety concerns like if the fitness tracker is good for our kids, is their data private, and much more. So, are fitness trackers really safe for kids? Read on.
<!—H2 title-->
Are fitness trackers safe for kids?
Fitness trackers not only monitors kids' activities, but also encourage them to exercise. But we have to ensure whether they are safe for use first. Companies specifically manufacture fitness trackers meant for kids. They ensure that these trackers are safe.
<!—H2 title-->
Fitness trackers material does not affect your skin
Since fitness trackers are worn all day, they are made with materials like elastic that will not cause any form of itching or irritation. The tracker allows you to check your sleeping patterns throughout the night without any irritation. Also, the bands fit the wrist of kids perfectly. You will not have to worry about the band falling off.
<!—H2 title-->
Fitness trackers are child friendly
Fitness trackers are designed in a way that kids can easily get used to them. Your kids will not be spending most of their playtime being lost, figuring out the tracker settings. The UI is quite simple as well.

With a swipe, you can switch between different activities. Some manufacturers also use a theme of popular cartoons on bands to make the whole experience engaging. Kids' fitness trackers are not complex like adult ones. They do not have advanced features like ECG or SPOC monitoring. It will mostly monitor sleep schedule, walking distance, steps taken, and heart-rate.
<!—H2 title-->
Parents will have control over fitness tracker's dashboard
For the fitness tracker to work, you pair it with an app on your smartphone. Many worry that their child will have to operate a smartphone on their own. But the app actually offers parents the ability to create a child account.

The account features goals and challenges designed specifically for kids. You also get to choose the settings you want for your kid. Make sure to connect your tracker to the apps advised by the manufacturers. Do not pair the fitness tracker with any third-party apps.
<!—H2 title-->
Fitness trackers for kids are stress-free
Fitness trackers come with colourful themes and create a game-like environment. Your child will not treat exercise as a burden. These trackers do not induce any kind of anxiety in your kids about their bodies. So, you won't find any extensive health tracking like the number of calories burnt in a day.
Privacy on fitness tracker
While logging into a fitness tracking app, you have to agree to the Privacy policy of the app. You will see the stakeholders with whom they will share your data. Most of the time companies share the data with their team to create your analysis. Fitness tracker companies follow the principle of de-identifying the data. This means that even if your health data is leaked, no one can understand it and track it back to your child. Also, fitness trackers are not connected to the internet. So, your kids will not be accessing any payment features on the tracker.
GPS on the fitness tracker
Some fitness trackers come with GPS. That's why the fitness tracker on your child acts as a safety net. You will be able to see where your kid is at all times.
<!—H2 title-->
Can your child wear a fitness tracker?
This decision is entirely up to you. You can also take the opinion of doctors to be sure. There are a few things you can be mindful of to make the fitness band experience better for your kids.

Make sure to purchase a kids-specific fitness tracker for your child. You don't want your kid to be worried about calories at a very young age. Adult fitness trackers are good for kids who are 18 and above.

Apart from tracking physical activities, fitness tracker motivates kids to do mundane tasks like brushing their teeth or doing homework. All in all, a fitness tracker is a great accessory for your kids to have.
Disclaimer: This post as well as the layout and design on this website are protected under Indian intellectual property laws, including the Copyright Act, 1957 and the Trade Marks Act, 1999 and is the property of Infiniti Retail Limited (Croma). Using, copying (in full or in part), adapting or altering this post or any other material from Croma's website is expressly prohibited without prior written permission from Croma. For permission to use the content on the Croma's website, please connect on contactunboxed@croma.com