Are room heaters good for health
Know the myths and the facts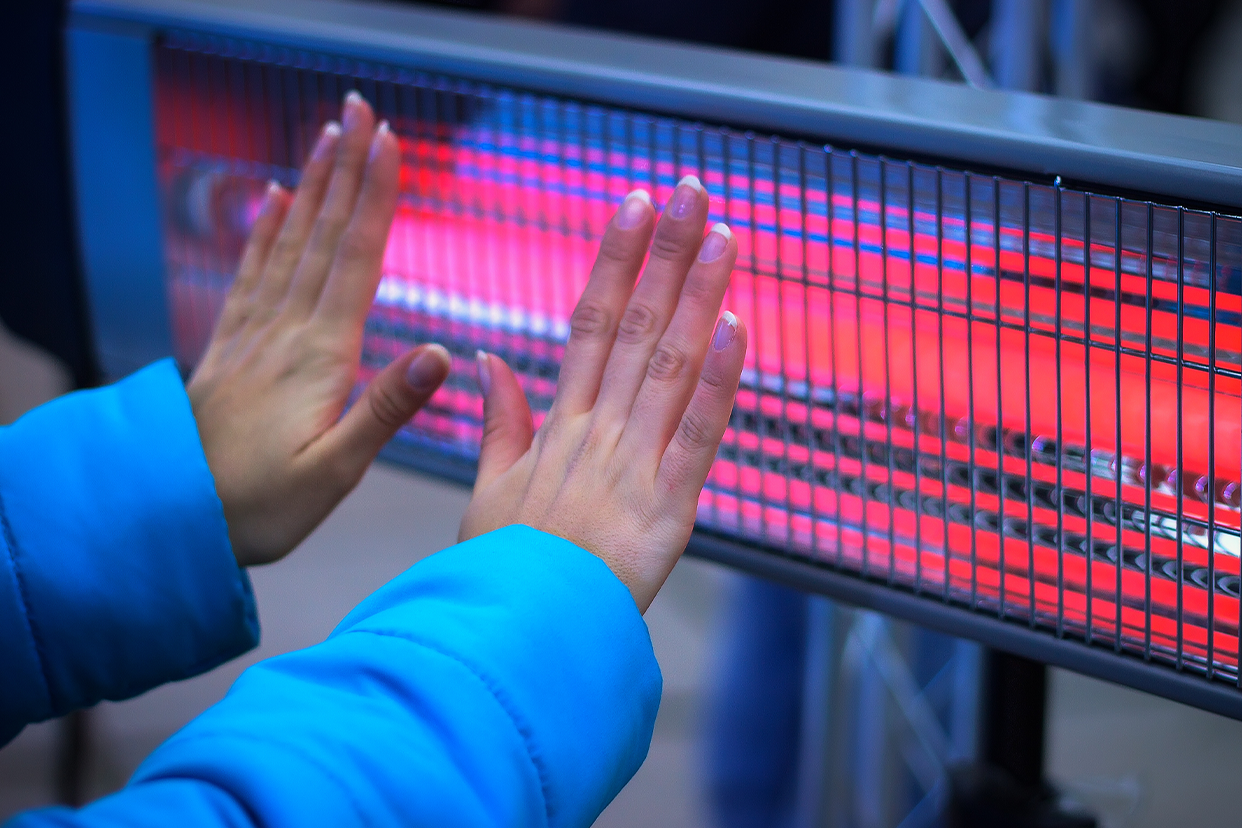 With bone-chilling cold being a regular and frequent phenomenon during the winter months in the country, there has been rapid adoption of room heaters. However, there are plenty of myths and half-baked knowledge around these appliances. One such query we have come across is whether room heaters are safe for health. Read on to find the answer.

ALSO READ: 3 types of room heaters you can buy today

A room heater is a portable device that is used to heat a small or medium-sized space. It is a must-have device in many colder parts of the country to beat the winter months. There are multiple types of room heaters available in the market for purchase. Some of the most popular types include the fan room heater, infrared room heater, ceramic room heater, convection heater, and oil-filled room heater.
<!—H2 title-->
Is a room heater healthy for you?
A room heater is a simple device that helps to raise the temperature of a small to medium-sized space. It uses a variety of methods to achieve this but the primary objective is to provide relief from cold temperatures. Thus, it is good for health if used properly. A room heater can provide warmth and comfort during extremely cold temperature drops and can help with alleviating symptoms of conditions such as arthritis and other chronic pain.

That said, heaters do need to be handled with care, as they can be a potential fire hazard if not used with precautions. Room heaters should be kept at least three feet away from flammable materials such as curtains, bedsheets, and furniture. They should always be turned off when leaving a room and it is generally a good idea to not leave portable room heaters unattended for a long period of time.

Another thing to note is that certain types of room heaters can cause the air to dry since the heat can reduce the amount of moisture in the air. This may aggravate symptoms for people suffering from asthma and other breathing-related issues. Thus, it is crucial to use the right type of heater for your needs.

ALSO READ: Electric room heaters: All you need to know

Some rare types of room heaters may also use various fuels to burn and heat up the room. The biggest problem with these types of room heaters is the release of carbon monoxide which can cause nausea, headache, and other problems. Though, most room heaters these days are electric, if you happen to use a fuel-based room heater, always make sure the appliance operates in a room with adequate ventilation.

In conclusion, a room heater is perfectly safe to use if all safety precautions are met, and can be beneficial for your health during extreme temperatures.
Disclaimer: This post as well as the layout and design on this website are protected under Indian intellectual property laws, including the Copyright Act, 1957 and the Trade Marks Act, 1999 and is the property of Infiniti Retail Limited (Croma). Using, copying (in full or in part), adapting or altering this post or any other material from Croma's website is expressly prohibited without prior written permission from Croma. For permission to use the content on the Croma's website, please connect on contactunboxed@croma.com