Electric room heaters: All you need to know
An apt solution to beat the cold this winter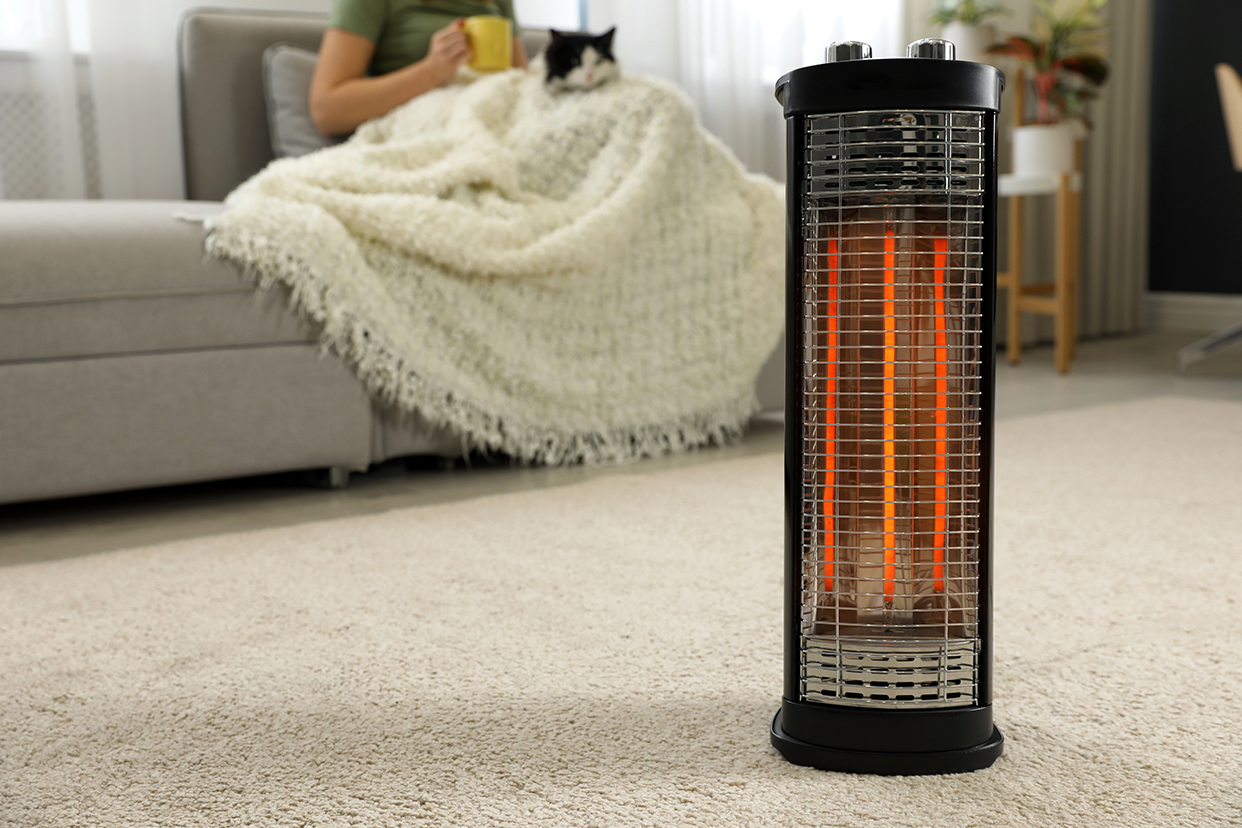 With temperatures dipping below 10 degrees on a regular basis in some parts of the country, and cold winds only making things worse, winter can become harsh for a lot of people. Irrespective of the number of layers you are wearing, staying warm can become difficult. To remedy this situation, the most apt solution is to get an electric room heater. But how exactly do you pick one that's right for you? Let's look at the factors involved while purchasing an electric heater, so that you can also make an informed choice!
<!—H2 title-->
What is an electric room heater?
An electric room heater is a portable device that is used to heat a single small to a medium-sized area, such as a room or an apartment. There are different types of electric room heaters which work differently, such as convection, radiation, oil-filled, and fan-forced heaters, among others. All of these have the same end-goal, but how they operate may make some of these the right products for you.
<!—H2 title-->
Types of electric room heater
Let's talk about the top four types of electric heaters in brief to obtain an idea about what these are.
1. Fan-forced room heaters - They are a type of convection heaters that include an electric fan to pass air over a heat source. The biggest advantage of this type of room heater is that they are extremely portable and budget-friendly.
2. Radiant heaters - They use a heating element usually enclosed behind glass resembling a light bulb. They evenly warm the room and are perfect for spot heating as it directly warms the body. Using the priciple of radiation to heat the room, these are also noiseless.
3. Convection heaters - In this type of heater, the heating element directly warms the air in contact by thermal conduction. This makes them perfect for small closed areas.
4. Oil-filled heater - In this type, the heating element is a sealed oil reservoir. It warms up which then releases heat into the room. They are considered to be energy efficient as well as perfect for providing consistent levels of heat over a longer period of time.
<!—H2 title-->
Understanding power requirements
The most important factor while deciding on what room heater to buy is to first decide its effective area. The size of the room and the power capacity of the room heater should be proportional. A thumb rule to follow is 10 Watts per square foot of area. Thus, if you want to effectively heat up a room of 100 square feet, you will need an electric room heater with a 1000 Watts power capacity.
<!—H2 title-->
Advantages of electric room heater over others
There are other types of room heaters available such as gas heaters that use a variety of fuels to heat up the room. An electric room heater is considered to be far safer as they don't produce any harmful emissions or pose a risk of carbon monoxide poisoning.
Another advantage of an electric room heater is that it is available in almost all price brackets. You can buy one that suits your budget. They are pretty convenient to use as all you need to do is plug them in and set a heat level. They don't require any special installation.
Almost all types of electric room heaters are portable to some degree. They are lightweight and easy to move around which makes them a good option for rooms. They are pretty low maintenance as they do not require any fuel. They are also really easy to clean and upkeep. There is hardly any maintenance required.
Disclaimer: This post as well as the layout and design on this website are protected under Indian intellectual property laws, including the Copyright Act, 1957 and the Trade Marks Act, 1999 and is the property of Infiniti Retail Limited (Croma). Using, copying (in full or in part), adapting or altering this post or any other material from Croma's website is expressly prohibited without prior written permission from Croma. For permission to use the content on the Croma's website, please connect on contactunboxed@croma.com