Best Apple MacBooks to buy today
MacBooks for gaming, work or school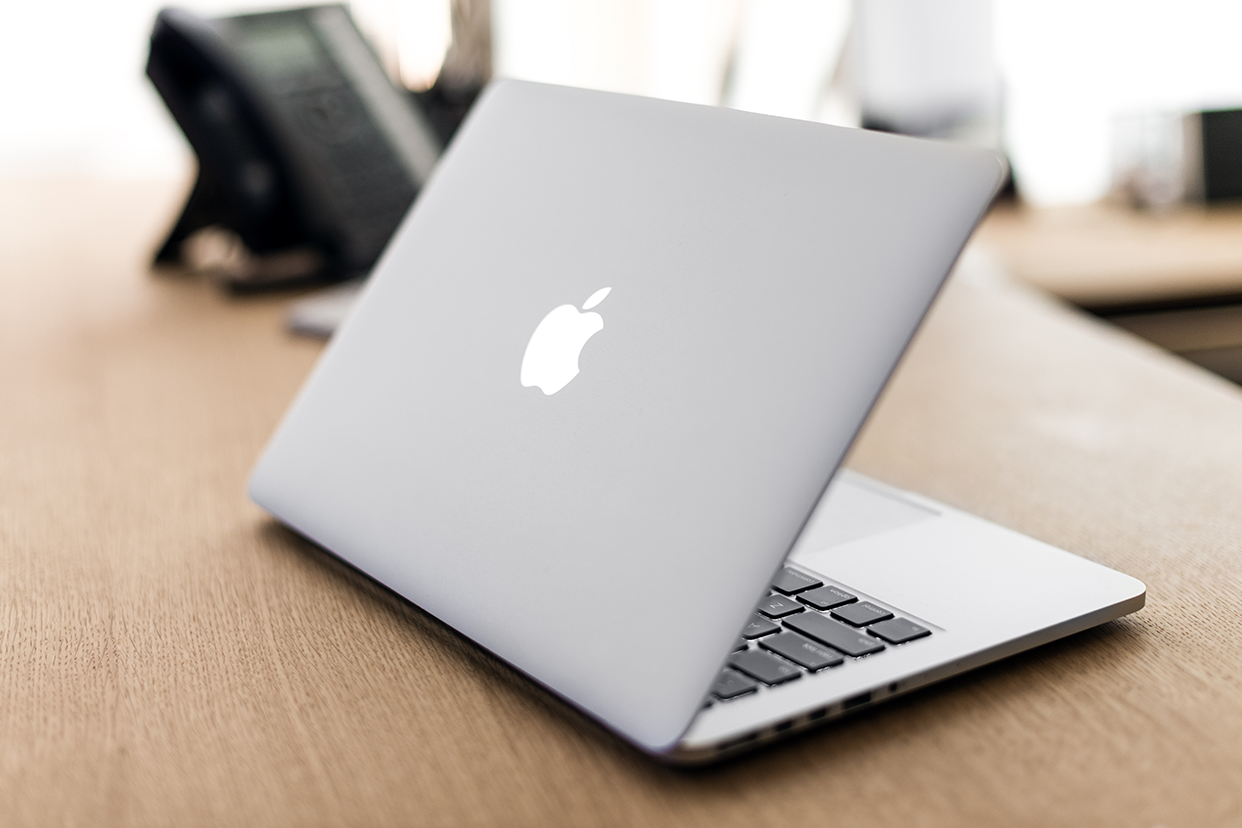 The Apple laptops are robust, powerful, feature-rich, and capable of handling all of your software needs. When shopping for a new laptop, consider one of Apple's latest offerings - they tend to offer the best value and offer the most features. When you're choosing a new Apple laptop popularly known as Macbook , you should know what each model has to offer in terms of specs and features. By doing so, you can ensure that you select the right MacBook for your specific needs. The following guide can you choose the best model as per your need.
<!—H2 title-->
MacBook Air - The Perfect Companion On The Go
The MacBook Air falls in the category of basic computing work because it is the most affordable Apple Laptop. The battery life of the MacBook Air can last up to 13-15 hours on a single charge. The increased security with touch ID makes it secure from being misused, and your data is always safe. The screen size of the MacBook Air is 13.30 inches with a resolution of 2560x1600 pixels. Other than these features, there are some specifications which you can choose as per your need and budget.
Processor: You can choose one with the configuration of an M1 processor or M2 processor. M1 processor is more than enough to support daily computing work but the M2 processor brings more powerful performance.
Model: There are three models of MacBook Air that differ in GPU configuration, storage and budget. M2 model is available with 8 core GPU with a storage of 256GB SSD and a 10-core GPU with a storage of 512GB SSD. MacBook Air with an M1 processor has only one model.
Upgradable options: The storage and memory cannot be upgraded after purchase, so you should choose a model with the most storage you can afford.
<!—H2 title-->
Is MacBook Air Suitable For You?
A MacBook Air is the perfect laptop for people who are always on the go, don't want to be restricted by an iPad, and don't want to be weighed down by a large laptop. A MacBook Air is powerful enough to run almost any popular software program or app you might need at school or work.
<!—H2 title-->
The Beast Called MacBook Pro
MacBook Pro is a laptop designed for demanding users who also place a high priority on portability. The MacBook Air can be regarded as an ultraportable laptop with great performance. Choosing one of these laptops is a good option if you are looking for a powerful laptop that you can handle anything you throw at it. MacBook Pro remains heavy on the pricey side but it is all worth it when you will experience its performance.
Screen Sizes: 13-inch, 14-inch and 16-inch are the three options available. Each has its own benefit. 13-inch and 14-inch MacBooks are powerful beasts that provide easy portability whereas 16-inch is a great option if you want your work with full precision like video editing or graphics designing. The screen resolution for a 13-inch laptop is 2560×1600 pixels. In both 14- and 16-inch options, there is a Liquid Retina XDR display that displays 254 pixels per inch.
Processor: 13-inch MacBook Pro is powered by an Apple 8-core M2 SoC. Both 14-inch and 16-inch models have the option of either an M1 Pro or M1 Max processor. They are Apple's fastest laptops ever with either the M1 Pro or M1 Max processor. You can choose one as per your requirements.
Models:
1. The only difference between the 13-inch models is the storage space. One has a storage space of 256GB SSD and the other has 512GB SSD.
2. The 14-inch MacBook Pro has two models, one with an Apple 8-core processor, a 14-core GPU, storage space with 512GB SSD and a 67W power adapter. The other one is powered by an Apple 10-core processor, 16-core GPU, 1TB SSD, and 96W power adapter.
3. The 16-inch MacBook Pro has three models: one having an Apple 10-core M1 Pro SoC with 16 GB of memory, a 16-core GPU, and a 512GB SSD. Another option has the same configuration as the first one but with a storage space of 1TB SSD. The third model has an Apple 10-core M1 Max SoC with 32GB of memory, a 32-core GPU, and a 1TB SSD. All three model has a 140W power adapter.  
<!—H2 title-->
Is MacBook Pro For You?
The MacBook Pro model is ideal if you need a lot of processing power for video or audio editing, graphics work, or coding. Any work that requires a great deal of processing power can rely on MacBook Pro.
When it comes to the best MacBooks, one size doesn't fit all. M1-powered MacBook Air and MacBook Pros M1 are good choices, but if you can spend more or your needs demand something more then options are available with 14-inch and 16-inch MacBooks, where the M1 Pro and M1 Max are available. After getting sorted on which one to buy, you can buy your Apple laptop from croma.com.
Disclaimer: This post as well as the layout and design on this website are protected under Indian intellectual property laws, including the Copyright Act, 1957 and the Trade Marks Act, 1999 and is the property of Infiniti Retail Limited (Croma). Using, copying (in full or in part), adapting or altering this post or any other material from Croma's website is expressly prohibited without prior written permission from Croma. For permission to use the content on the Croma's website, please connect on contactunboxed@croma.com