Dolby Vision HDR: Everything you need to know
Brighter images and realistic tones; Dolby Vision offers it all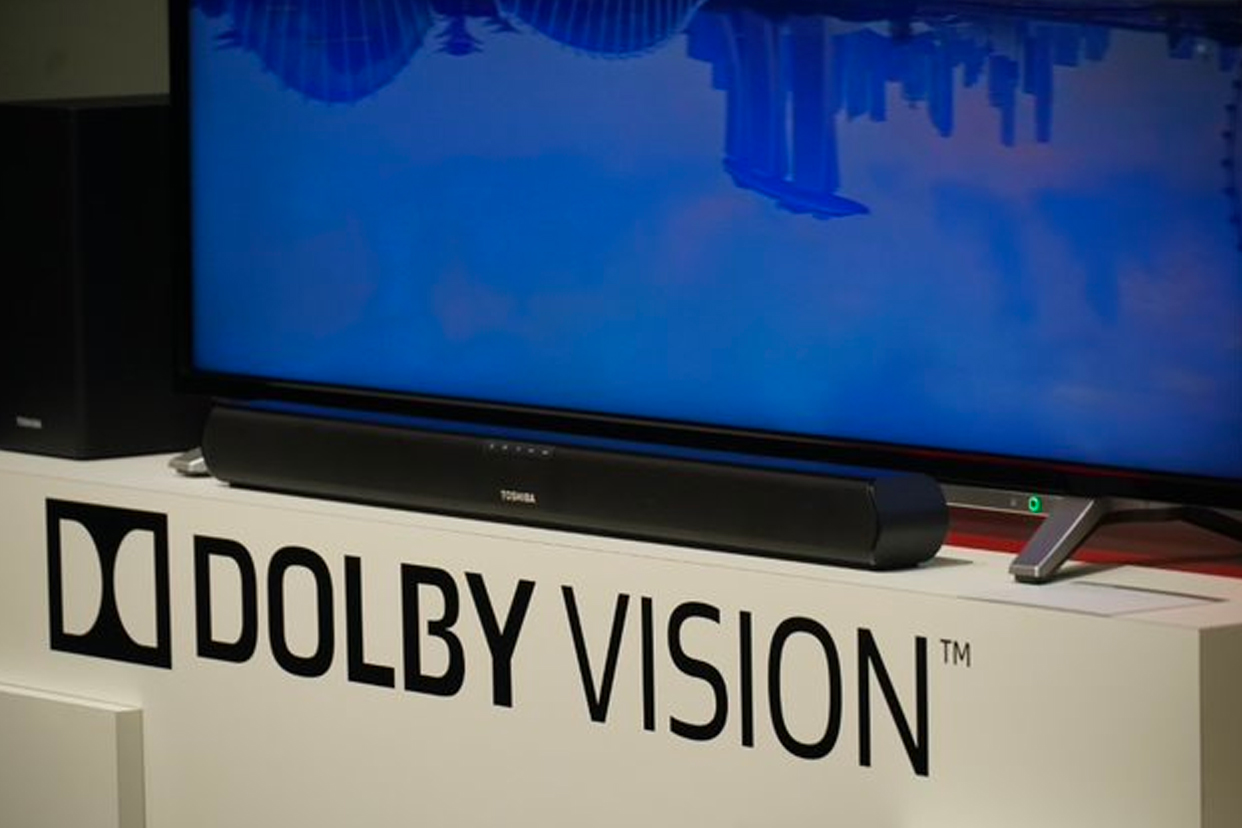 Every time you walk into an electronic store, you will come across the phrase Dolby Vision. It has improved people's viewing experience by optimising the way their TVs deliver HDR picture quality. Today Dolby Vision is not just limited to your TV, but it is also setting its foot in the smartphone industry. Many iPads and smartphones use Dolby Vision like the iPhone 12.

So, what is Dolby Vision and how does it improve image quality? If you do not understand what Dolby Vision means or how it works, then you've come to the right place.
What is Dolby Vision?
HDR is a video technology that presents pictures with a wider range of colours, brightness and contrast, allowing them to look more natural on an HDR-enabled display. Dolby Vision takes things one step further. It is a version of HDR that is designed to preserve a lot more information that can flow through from the original content creation, at a film studio to that content's arrival on your TV or mobile device. This information is called metadata and it carries the brightness information for every frame of a film or TV show, so the TV knows exactly how to display pictures throughout the whole movie. In other words, Dolby Vision makes your content look brighter and more well-defined.

ALSO READ: Curved TV vs flat TV: What's the difference?

Dolby Vision HDR expands an image's dynamic range, makes it much more realistic, and gives it a three dimension feel. It gives the best output. It makes sure that the moving images are portrayed realistically. You get greater control of the brightness at its pixel level.
Does Dolby Vision have better image quality?
Dolby Vision images appeared to have better contrast range management, more tone definition in bright regions, more balanced, nuanced, and natural colours throughout the spectrum, and a stronger sense of detail. These differences are likely a result of the improved colour and light management.

ALSO READ: What do your TV habits say about your personality?
Is Dolby Vision worth it?
Dolby Vision provides a superior viewing experience. You can view Dolby Vision content on your streaming services. All it requires is a TV compatible with this technology. It provides you with the best picture quality possible. So, if you watch a lot of 4K or HDR content or have 4K DVDs then having Dolby Vision is totally worth it.
Dolby Vision IQ
The modernised Dolby Vision is called Dolby Vision IQ. The colours on your TV are optimised in this edition to match the brightness of the space where the panel is located. Just like smartphones, TVs with Dolby Vision IQ feature built-in light sensors and can receive metadata to produce the right colours.

If you're planning on buying a new TV, then you should opt for one with Dolby Vision. It will provide you with a better viewing experience as well as give you the best picture quality your TV can offer.
Disclaimer: This post as well as the layout and design on this website are protected under Indian intellectual property laws, including the Copyright Act, 1957 and the Trade Marks Act, 1999 and is the property of Infiniti Retail Limited (Croma). Using, copying (in full or in part), adapting or altering this post or any other material from Croma's website is expressly prohibited without prior written permission from Croma. For permission to use the content on the Croma's website, please connect on contactunboxed@croma.com