World TV Day 2022: What do your TV habits say about your personality?
Your favourite TV show may reveal more about you than you'd think!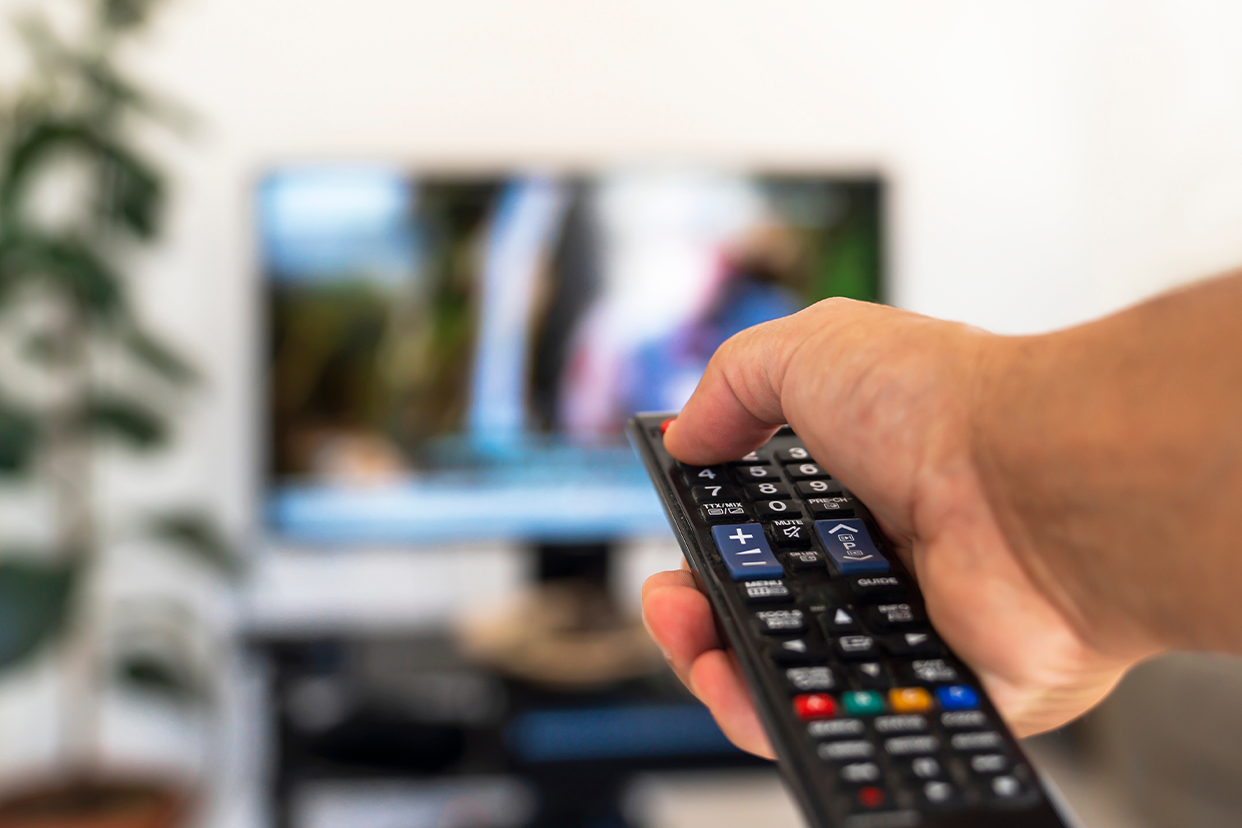 Several mobiles, Laptops and Tablets have come and gone — but television has always remained constant. In fact, we can go as far as saying we're a country that loves its TV shows. That said, we're rarely on the same page with what we're watching, and thanks to the amount of online content available, we're never short of titles to turn to. And while there's no direct correlation to the phenomenon, several researchers have proven how your TV viewing habits are related to your personality. This World TV Day, we dig deeper to tell you what yours signify.
<!—H2 title-->
Crime shows
Do cop-car chases and documentaries on crime entertain you? It is believed that crime-drama lovers are incredibly perceptive and often turn to this genre to distract themselves. If you identify yourself in this category, you are probably an excellent problem-solver as well.
<!—H2 title-->
Thrillers and Horror
Researchers have identified people who like thriller and horror content as hard to pin down. While those who prefer murder mysteries are considered extroverts, several also believe horror movie buffs are reckless and intellectual.
<!—H2 title-->
Reality TV
Do you come home craving the drama that unfolds in a reality TV serial? Well, you might just be the friendliest person in the room! Reality shows often reflect an amalgamation of dramatisation and real life — which is why they tend to attract viewers that are sociable and friendly. These shows also provide a window to the world, and dedicated reality television fans are best known as the 'life of the party'.
<!—H2 title-->
Daily Soaps
Research shows that if you usually find yourself in front of the television set to catch your beloved daily soap on time, you are overall a happy personality. Soap fans are known for forming new and long-lasting relationships, and their joyful disposition is what draws them to this genre. If you're a daily soap enthusiast, researchers say you might be an empath who understands the complexities of life. We don't know about you, but we might just tune into a daily soap hereon to understand life better!
<!—H2 title-->
Sci-Fi
Do tales of the future and the unexplained excite you? A sci-fi buff could also mean you have a rebellious personality. A movie or series with a science fiction background often depicts a dystopian future. Typically, the protagonists are shown fighting the government and overthrowing tyranny wherever possible. So, if you find yourself planning revolutions, you might have to credit your love for sci-fi. Black Mirror fans, we're especially looking at you!
While there are several other genres and habits that can define your personality, we hope this list gave you an insight into what you are.
Disclaimer: This post as well as the layout and design on this website are protected under Indian intellectual property laws, including the Copyright Act, 1957 and the Trade Marks Act, 1999 and is the property of Infiniti Retail Limited (Croma). Using, copying (in full or in part), adapting or altering this post or any other material from Croma's website is expressly prohibited without prior written permission from Croma. For permission to use the content on Croma's website, please connect contactunboxed@croma.com