On this Day: First BlackBerry phone introduced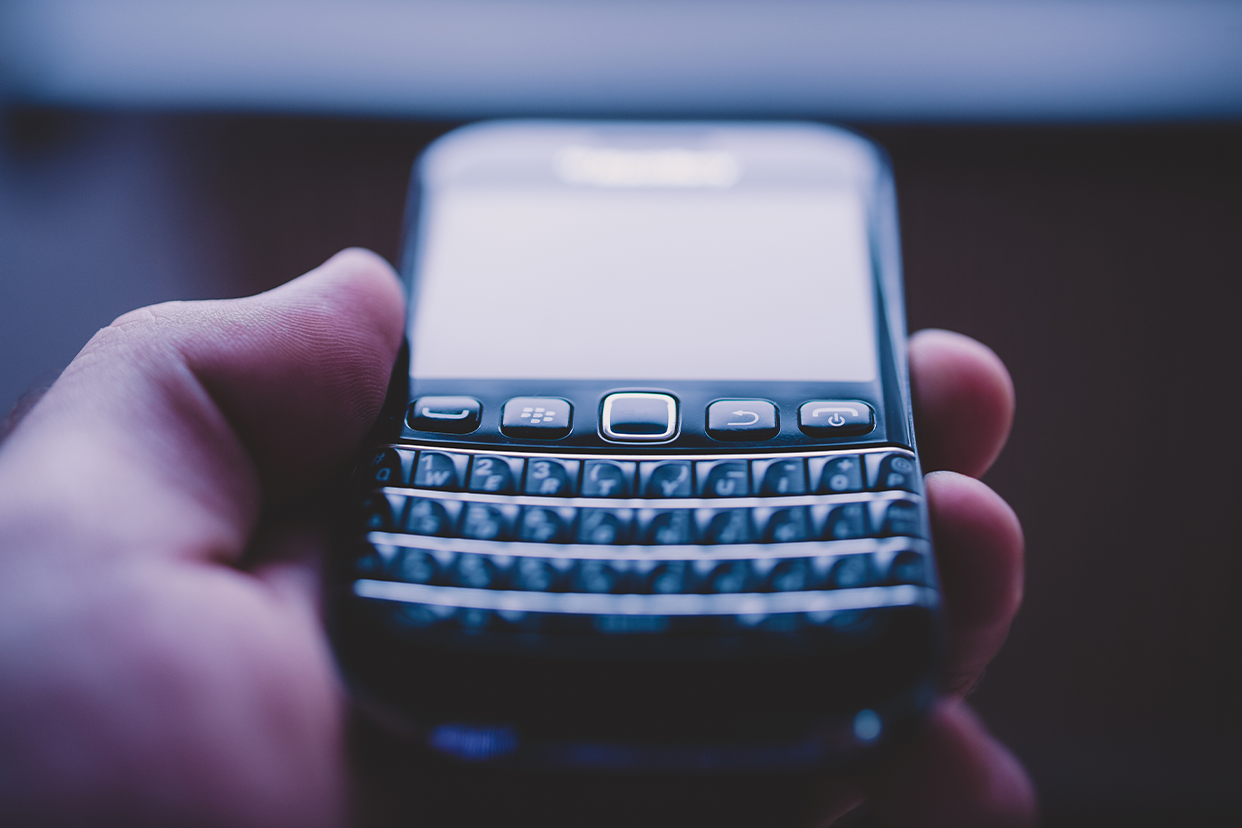 Before the days of WhatsApp and iMessage, the first real messaging application widely used was between BlackBerry users. Which brings us to the brand behind BBM – BlackBerry. Do you know which was the first BlackBerry phone ever launched? Read on to find out.

The first BlackBerry phone was introduced to the world on January 19, 1999, in Munich, Germany. The BlackBerry 850 was launched by the company – then named Research in Motion. The unique thing that BlackBerry offered was that you could check your emails on your phone. It also came with the aforementioned BlackBerry messenger (BBM).
<!—H2 title-->
BlackBerry 850: Everything you need to know
This ground-breaking gadget featured an LCD display, a 32-bit Intel 386 CPU, 2MB of Intel Flash memory, an integrated wireless modem, triple-DES encryption technology, and was powered by a single AA battery. It measured 2.5 x 3.5 x 0.93 inches.

ALSO READ: WhatsApp to stop working on nearly 50 smartphones: What you need to know

The Blackberry 850 was considered a breakthrough in the field of telecommunications. It was created as an advanced pager which had wireless email functionality. The phone was simply a combination of the company's Inter@ctive Pager 950, which was released in 1998, and a PC dock, resulting in the creation of a new service for simple email synchronisation with Microsoft Exchange accounts. There was even a scroll reel and a QWERTY keyboard. It could also run continuously for 24 hours with just one AA alkaline battery.

It was a huge hit with the public and garnered a lot of positive feedback. It dominated the industry with capabilities such as internet surfing and sending emails. Its intended audience consisted of people from the top strata of society, such as businesspeople, celebrities, and politicians. This smartphone captivated everyone yearning for security and privacy. Not only did BlackBerry offer excellent functions, but it also became a status symbol because of its sleek appearance, large qwerty keyboard, and the logo.
ALSO READ: 8 tips to keep your phone as good as new

Between 1999 and 2001, RIM's income increased by leaps and bounds. After the introduction of the BlackBerry 850, sales jumped 80% to $85 million. Between 2001 to 2007, BlackBerry saw worldwide expansion and the addition of new products to its range.

However, in 2007, Apple launched its touchscreen iPhone. BlackBerry ignored its competition, and the iPhone turned out to be a big hit. iPhone started attracting businessmen which was BlackBerry's target demographic. The touchscreen revolution became a problem for the company. BlackBerry's touchscreen phone didn't work which caused a setback, and BlackBerry lost half its market share. In January 2022, BlackBerry announced that the legacy BlackBerry devices won't work anymore because they decommissioned the use of its software.
Disclaimer: This post as well as the layout and design on this website are protected under Indian intellectual property laws, including the Copyright Act, 1957 and the Trade Marks Act, 1999 and is the property of Infiniti Retail Limited (Croma). Using, copying (in full or in part), adapting or altering this post or any other material from Croma's website is expressly prohibited without prior written permission from Croma. For permission to use the content on the Croma's website, please connect on contactunboxed@croma.com