8 tips to keep your phone as good as new
Your phone needs some caring too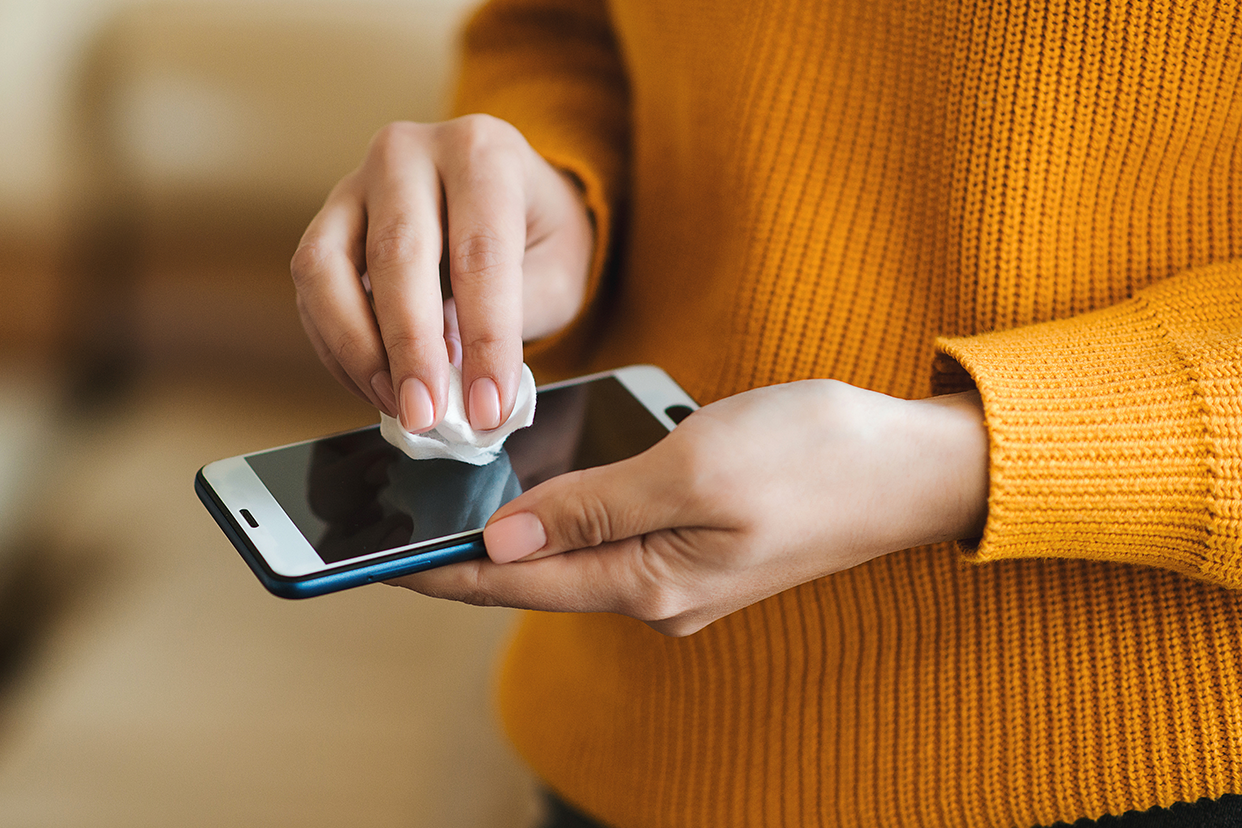 Just like anything in life, your electronics also need regular TLC, including your phone . For starters, you should clean your phone regularly, which tends to be a magnet for dust and grime. In addition to wiping it clean, there are a few more things you can do to keep your phone looking as good as new. Read on to find them out.
<!—H2 title-->
8 tips to keep your phone as good as new
Screen protector: Drops can break or damage your device's screen because it is quite fragile. Invest in a high-quality screen protector to protect your screen. It will shield your screen from damage and assist you in avoiding those irksome scratch marks that could seriously impact your display.
Phone cover: Equally important is a protective case that will protect your phone from all sorts of damage. Just because a cover is supposed to protect the phone doesn't mean that you should buy one that is as bulky as a brick. You can select a case for your device from a variety of options that look amazing and offer the best protection available.
Phone's battery: One component that is frequently disregarded but is crucial is the battery. The batteries in your phone enable you to use it, therefore you should care for them and keep them charged. Otherwise, it will suffer damage that would necessitate replacement or perhaps render your phone functionally inoperable.
Avoid using non-compatible charging cables: Sometimes people use a charging cable that is fake or from a third party. It may be cheaper, but it can drastically damage the battery on your smartphone. These cables are made from cheap materials and are not produced by the original cable manufacturer and do not function properly. To protect both your batteries and your cell phones, make sure that you are only using the proper charging cables .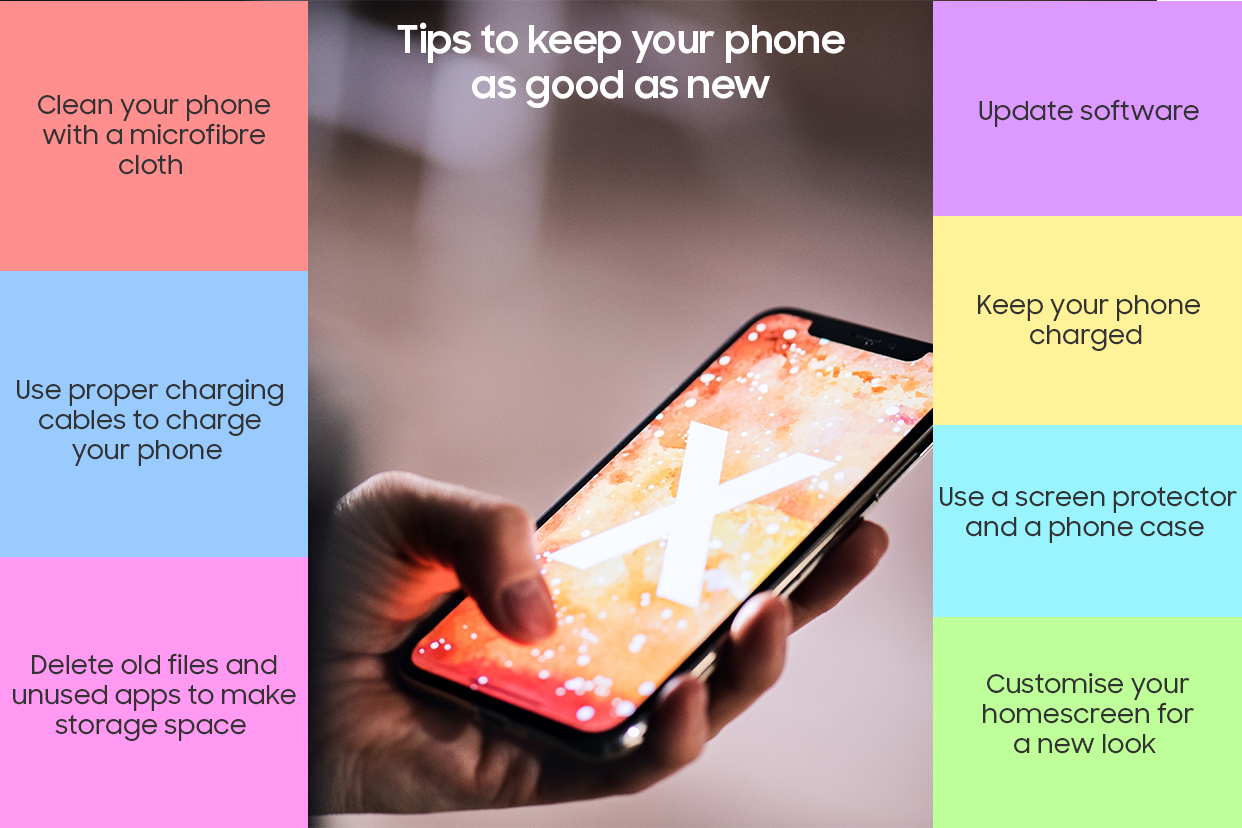 Update your software: Software updates are critical to maintaining your smartphone. An update fixes bugs and brings improvement to your device's performance. This is why you must never procrastinate updating your software.
Delete old files: Go through all the files saved on your phone and delete the ones you don't need to get some extra storage. It's far too simple to overlook all the things you've haphazardly downloaded, such as random pictures and videos. These files also accumulate. Delete these files.
Customise your home screen: Subtly tweaking your home screen and changing its layout can make your phone feel new. You can change your wallpaper and the layout of your apps. There are many apps where you can download icons and fonts for your phone screen.
Clean your phone: Your device's performance may suffer, and it may be more difficult to maintain if it is dirty. Keep your device clean on a regular basis to protect it from wear and tear and to extend its life. Clean it with a microfibre cloth for the best results.
Follow the tips given above to take care of your phone. Your phone requires this little regular maintenance on your part. Make sure your phone is working at an optimal level. If you feel there's any problem, then you should take it to an expert and get it immediately repaired or your phone will end up getting damaged.
Disclaimer: This post as well as the layout and design on this website are protected under Indian intellectual property laws, including the Copyright Act, 1957 and the Trade Marks Act, 1999 and is the property of Infiniti Retail Limited (Croma). Using, copying (in full or in part), adapting or altering this post or any other material from Croma's website is expressly prohibited without prior written permission from Croma. For permission to use the content on the Croma's website, please connect on contactunboxed@croma.com