Apple supported accessories for your iOS device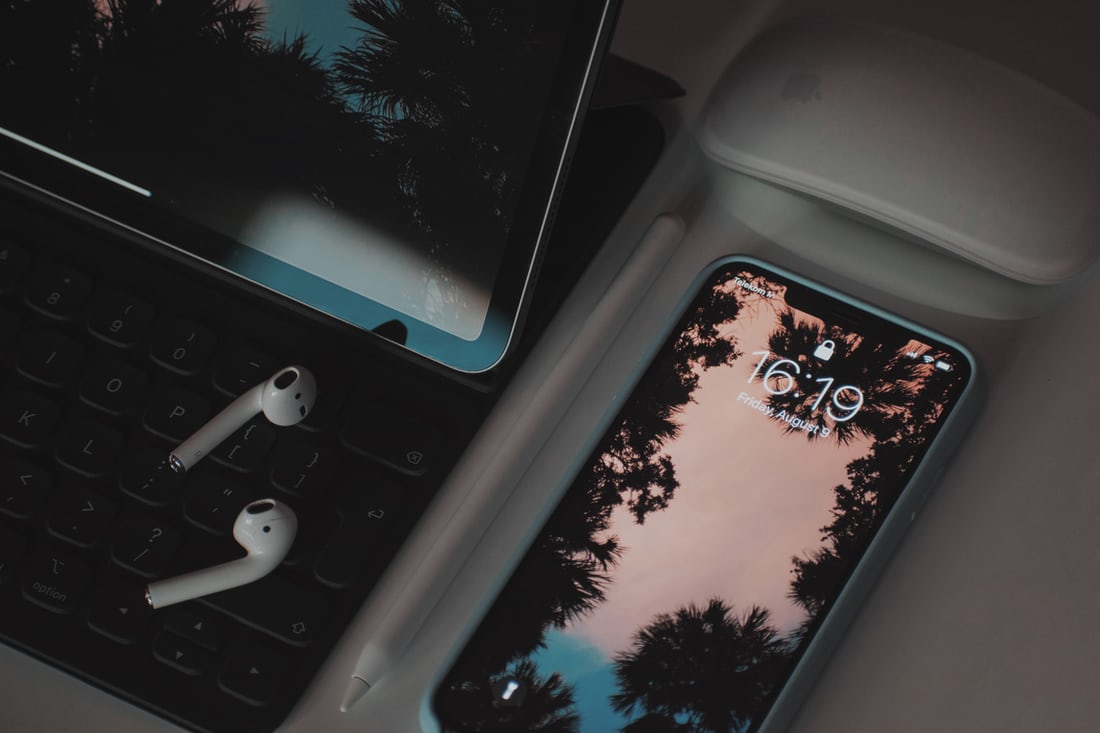 If you own an iOS device, you already know the struggles of finding yourself an Apple supported accessory to get you through the day. Apart from these being your travel essentials, having these accessories with you at all times ensures you're using your Apple device to its full potential. So, if you're worried about which Apple extension to add to your survival kit, we have a list to get you started on it. Here are some Apple accessories for your iOS device.
<!—H2 title-->
Truly wireless earphones
Gone are the days when earphones came with a wire. In fact, Apple was one of the first groups to come up with a truly wireless option for its devices. Of course, it also faced backlash for eliminating the headphones jack -- but the futuristic move led to several other smartphone companies adopting the same later into the decade. Apple Airpods come with a one-tap set-up feature that allows you to access all your device shortcuts with ease. What's more, the AirPods comes with comfortable silicone tips that fit within your ears easily. Its powerful bass, inward-microphone, and adaptive EQ ensure the audio is fine-tuned and rich.
<!—H2 title-->
Foldable iPad cover
It may not seem like a lot, but a chic, well-fitted iPad cover helps protect your device at all times. Apart from providing your iPad with sturdiness, it is also an apt travel companion as it lends it the water resistance it needs. Equipped with a magnetic clasp, the cover makes sure your device remains protected at all times. In fact, its availability in several colours ensures that it suits your every mood. You can also prop it up whenever you need to make that vital video call, read an e-book or window shop online. Need we say anything more?
Read More: Deconstructing iOS 15
Travel adapter
The struggle of being stuck in a foreign land without a fitting travel adapter is real. But that doesn't mean you should rely on last-minute sources to get yourself one! Apple and iOS devices, although universally accepted, could benefit from a sturdy travel adapter to help you sail through your trips with ease. Journey through your trips without concerns with a global travel adapter that help you connect anywhere hassle-free. Apart from being robust and easy to carry, they also allow you to plug in other devices, including your laptop or camera. The all-in-one inclusivity makes it an ideal travel partner during your vacations. So, spend some time in peace -- without having to worry about your Apple devices!
Multi-port cable
Apple's Lightning to VGA adapter is yet another accessory that you should include in your slew to ensure the best possible usage of your iOS device. The cable allows you to mirror your iPad to your VGA-enabled TV or display in up to 1080p HD. It also helps output video content such as movies and captured video. Having a multi-port cable makes sure you're ready to take on any presentation that unexpectedly comes your way. If you're not big on presenting, it makes sure your home videos find their way to the big screen effortlessly. Although compact, this cable makes a great value addition to your collection of crucial iOS accessories to own as an Apple user.
Airtags
Apple's latest addition to its slew is a handy and helpful accessory. Trendy and compact, Airtags are easily attachable to your personal belongings and can help you track them. The device was originally introduced for people to trace their everyday items. However, you can easily use one to track your iPad or iPhone to make sure they're never out of the radar. If your daily routine stressing you out, you can be worry-free knowing you have an Airtag watching over your device.
Popsocket
How many times have you dropped your iPhone on your face while trying to watch a movie in bed? Too many times to be proud of, we're sure. But there's no need to look for awkward ways to hold up your device to find a suitable viewing position. Popsockets have gained popularity in recent times for their convenience and ease of availability. Available in cute, aesthetic or minimalistic designs, they latch onto your device and allow you to have a more comfortable grip on your iPhone. All you have to do is hold it between your fingers the next time you want to curl up with Netflix.
Several Apple-appropriate accessories can help you upgrade your device and bring out the best of its features. If you're looking for more such extensions, visit our store online to find the best for your Apple products.
Disclaimer: This post as well as the layout and design on this website are protected under Indian intellectual property laws, including the Copyright Act, 1957 and the Trade Marks Act, 1999 and is the property of Infiniti Retail Limited (Croma). Using, copying (in full or in part), adapting or altering this post or any other material from Croma's website is expressly prohibited without prior written permission from Croma. For permission to use the content on the Croma's website, please connect on contactunboxed@croma.com