3 common MacBook issues and how to tackle them
Try these before heading to a service centre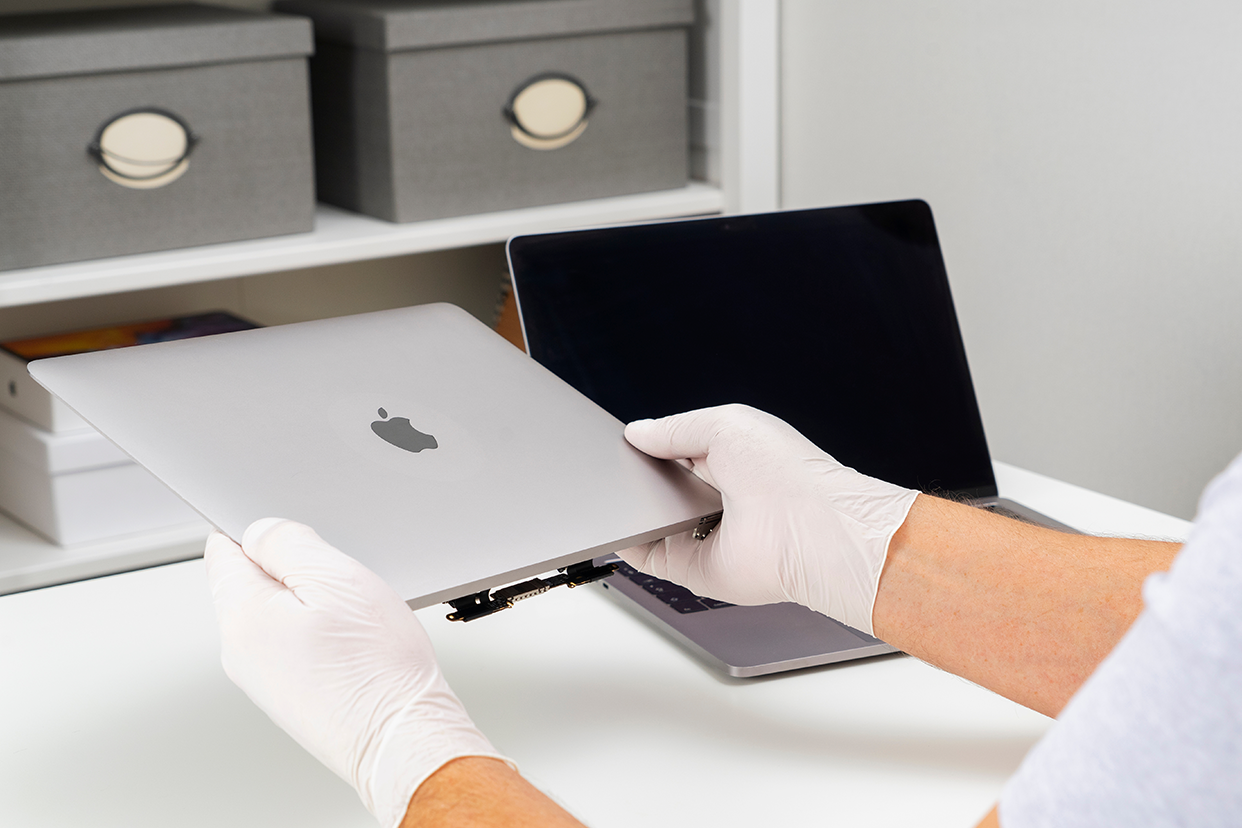 MacBooks no doubt offer great user experience, but just like any other product, they too can fall prey to common tech issues. But not all issues warrant a trip to the local service centre, or worse, a replacement. We have compiled a list of the most common problems faced by MacBooks and how to solve them.
<!—H2 title-->
Common MacBook issues to look out for
Even after hitting the start/power button, your MacBook does not appear to be booting up. Despite being connected to AC power and having a functional display, your Mac may be on yet still appear to be off. Try following the steps below to fix it.
1. Press and hold the power button for at least 10 seconds before letting go. This forces your Mac to completely power off.
2. Now, press and release the power button as you'd normally do.
3. If your MacBook turns on, but doesn't completely boot up, follow the on-screen instructions to fix it.
MacBook keeps dying suddenly all the time
If your MacBook keeps shutting down while you're using it, then it could be an issue with your battery not charging properly. However, if it turns off at odd times even when the battery level is good, you have another issue on your hands.
Try restarting your MacBook using the power button as soon as it shuts down. Restart the machine after it has recharged and installed macOS. Your MacBook can perform a safe and complete shutdown procedure by restarting it.
Reset the System Management Controller (SMC) when the Mac has completely resumed. Most of your Mac's crucial hardware operations, including battery charging and sleep mode, are managed by the SMC. Resetting the SMC is a quick and easy approach to solving problems with your Mac.
A botched MacBook startup may display a number of different coloured displays, each of which implies a distinct meaning. If your computer displays a blue or black screen that won't go away, your Mac likely froze while attempting to load a troublesome app or login feature. Press and hold the power button for approximately six seconds to restart your Mac (if that doesn't work, try restarting in Safe mode). After that, try uninstalling any problematic login items or programs that might not work. When doing this, a tool like CleanMyMac can be very useful.
Meanwhile, a grey screen, which may or may not include the Apple logo in the centre, is a clue that crucial software is not functioning properly. If you can, try manually restarting and starting in Safe mode. Try updating macOS if there are any available updates and see if it resolves the issue. If not, stay in Safe mode and attempt to locate and resolve any disc issues that are preventing your Mac from operating using the Disk Utility application.
These are some of the common issues faced by MacBook and how to solve them. If following the above steps doesn't solve your problem, then you should consider taking your laptop to a repair centre. Note that you should always keep all your information backed up so that you don't lose any data in case your MacBook stops working suddenly.
Disclaimer: This post as well as the layout and design on this website are protected under Indian intellectual property laws, including the Copyright Act, 1957 and the Trade Marks Act, 1999 and is the property of Infiniti Retail Limited (Croma). Using, copying (in full or in part), adapting or altering this post or any other material from Croma's website is expressly prohibited without prior written permission from Croma. For permission to use the content on the Croma's website, please connect on contactunboxed@croma.com