10 macOS tips and tricks to have up your sleeve
A handy guide to knowing your way around macOS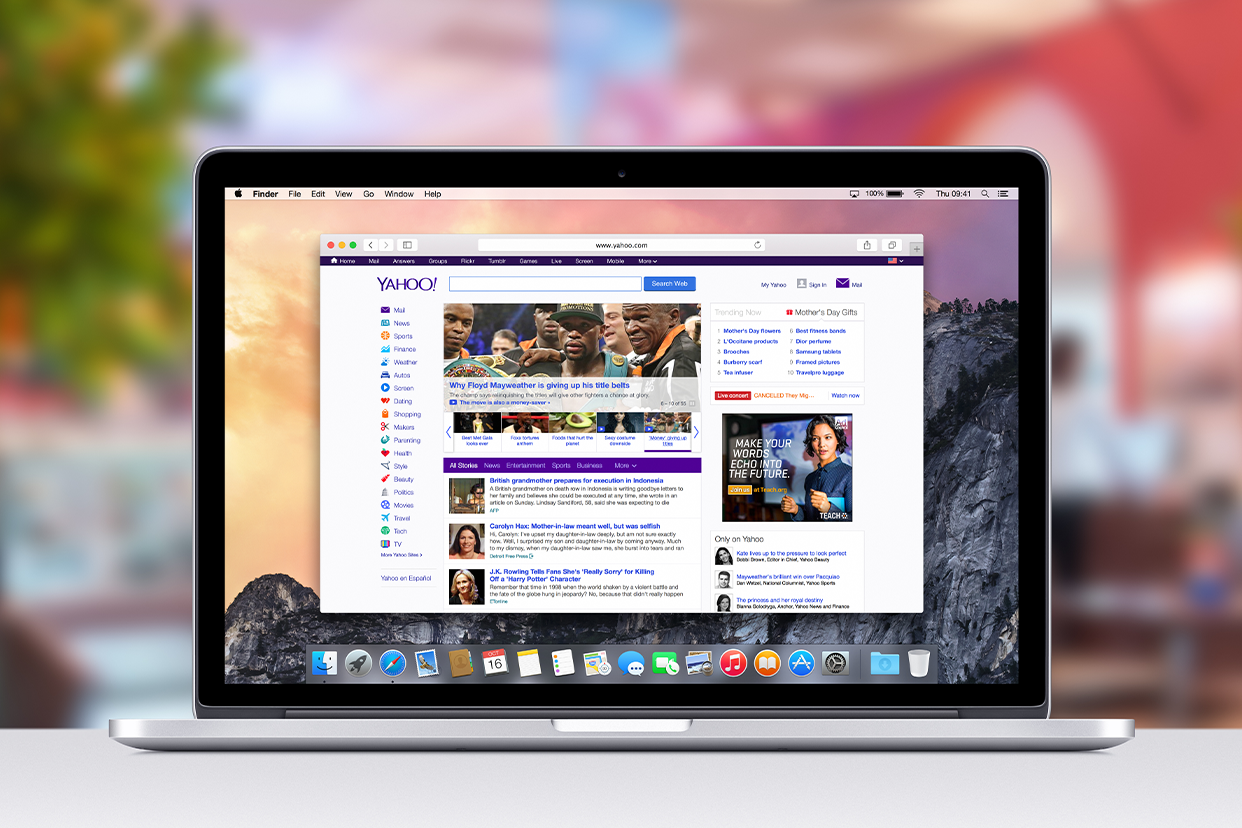 Apple's macOS strives to make basic system-wide tasks as easy as possible. With that in mind, there are a bunch of shortcuts that make using these system features even easier. You maybe familiar with a few of them, but we bet you won't know all 10 that we have listed below. So read on to find out 10 macOS tips and tricks everyone should know about.
<!—H2 title-->
10 macOS tips and tricks to keep in mind
Swap easily between apps: To switch between multiple open apps, you can use a shortcut. Simply press Command + Tab. All you need to do is keep pressing the Command key and then press Tab to cycle through the open apps. Let go of the Tab key when the desired app is highlighted.
Spotlight for searching: One timesaving hack to make things super easy is to bring up the handy search interface. It will let you find files on your Mac. Simply use Command + Space. Spotlight can do other things such as answering basic questions and solving math problems as well.
Split-window: This will come handy in various situations when you need to multitask. Simply hover over the green circle on the top-left corner of a window. From the small menu which will appear, click on Tile Window. You will then get promoted to select another open window for the other half. Choose the desired one.
Hot corners: These allow you to execute an action you have assigned by moving the cursor to one of the four corners of your Mac's screen. Go to Mission Control to select Hot Corners in the bottom left corner. You will be able to assign the action you want for that certain corner.
Dynamic wallpaper: Why settle for static wallpapers? Instead you can select from a range of dynamic wallpapers that automatically switch throughout the day. These adapt to the time of the day where you are located, rather than the dark mode's State. Go to Desktop and screen saver and choose Dynamic desktops to turn it on.
Missing Control: To see what all windows are opened and what are you working on, you can swipe on the trackpad using three fingers. Or, you can simply press F3 for Mission Control instead of a three-finger swipe.
Take a quick screenshot: Here's a nifty shortcut. Press and hold Command +Shift and then click 3 to take a basic full-screen screenshot. You will be shown a thumbnail of the screenshot. You can click on it to edit or delete it.
Hide a window: We have all been in a situation when an intrusive person wants to take a quick peek at what you are working on your laptop. If you want to quickly hide it then you can just press Command + H. To get it back, click on the icon on the dock or use Command + Tab.
Unlock your Mac with your Apple Watch: This is a pretty cool trick. You can unlock your Mac using your Apple watch . Open System Preference > Security & Privacy > toggle on Unlock Mac with Apple watch.
Activate DND quickly: We all get distracted easily, especially while working with so many incoming notifications. DND is a great feature that can help you increase your productivity. To quickly activate it, hold the Option key and click on the notification center icon in the top right corner of your Mac's menu bar. You can activate DND from here.
Disclaimer: This post as well as the layout and design on this website are protected under Indian intellectual property laws, including the Copyright Act, 1957 and the Trade Marks Act, 1999 and is the property of Infiniti Retail Limited (Croma). Using, copying (in full or in part), adapting or altering this post or any other material from Croma's website is expressly prohibited without prior written permission from Croma. For permission to use the content on the Croma's website, please connect on contactunboxed@croma.com