How many hours of TV is healthy and how to reduce screen time
Don't ignore the side-effects of increased screen time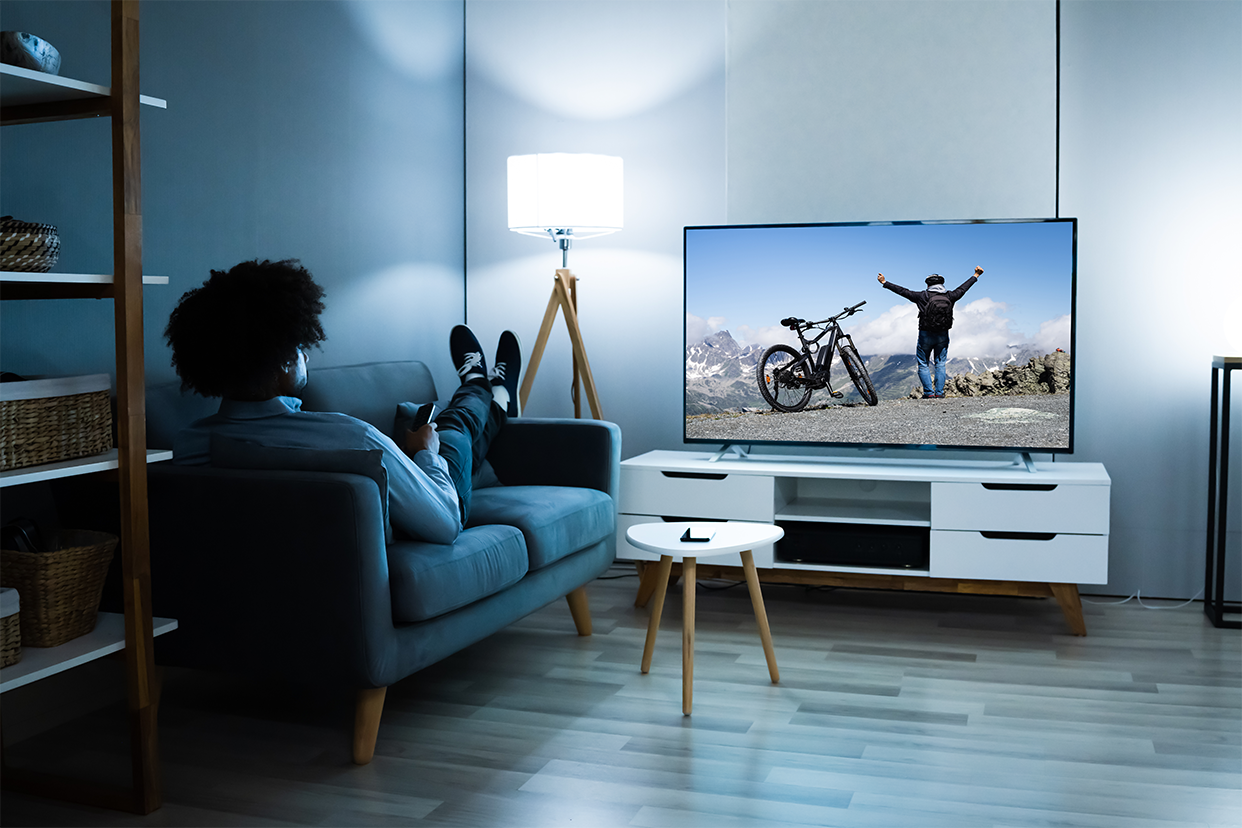 Most jobs today require a multitude of hours to be spent in front of a computer and most of our free hours are spent streaming content on a TV. This has resulted in a massive increase in screen time, which raises the question – are there any detrimental consequences of a lot of screen time, which we should be concerned about?
The amount of time spent on screens varies greatly between individuals, and it is important to find a balance that works for you. Long hours in front of a screen can potentially do more harm than good and have negative effects on our physiological as well as psychological health. In this article, we look at how many hours of screen time is healthy and provide some tips on how to manage your screen time.
<!—H2 title-->
How much screen time is healthy?
While there is no definitive answer to this, some experts recommend only two hours of screen time outside of work. Whatever time you would normally spend on screens should instead be spent engaging in physical exercise. Even if you feel that it is not possible straight away, you should gradually decrease your screen time.

<!—H2 title-->
Side effects of long screen usage time
The first big impact of spending long hours in front of the screen is the strain on the eyes. Too much time spent gazing at screens can result in eye tiredness or pain, as well as diminished eyesight. Continuous strain on the eyes can eventually lead to splitting headaches. Another impact is on the sleep cycle, potentially causing insomnia.
<!—H2 title-->
Tips to avoid overuse of TV
Limit watching TV: You can set a timer that will automatically turn your tv off in three hours. Make a schedule to watch TV and remember to stick to the schedule and not watch anything more than that.
Cancel TV subscriptions: In addition to television programming, you should also reduce your paid TV subscriptions. Unsubscribing will not only save you money and time, but also have less chances to become addicted to new series.
Distract yourself: Discovering new hobbies might assist you in limiting your TV consumption. When you have a different plan for your time, it is typically simpler to break a routine. You can pick up a book or go out for a walk instead.
There's nothing wrong with catching up on your favourite programme or watching a full season in a single weekend to unwind. Your TV use is probably not an issue as long as you don't have difficulties taking care of your regular tasks and can make time for other leisure pursuits when you want to. If your TV viewing appears to have a detrimental influence on your health or relationships, or if it prevents you from accomplishing activities, you would normally do, it may be time to make some changes to your viewing habits.
Disclaimer: This post as well as the layout and design on this website are protected under Indian intellectual property laws, including the Copyright Act, 1957 and the Trade Marks Act, 1999 and is the property of Infiniti Retail Limited (Croma). Using, copying (in full or in part), adapting or altering this post or any other material from Croma's website is expressly prohibited without prior written permission from Croma. For permission to use the content on the Croma's website, please connect on contactunboxed@croma.com