How much laptop storage do you really need?
Allow us to settle the debate for you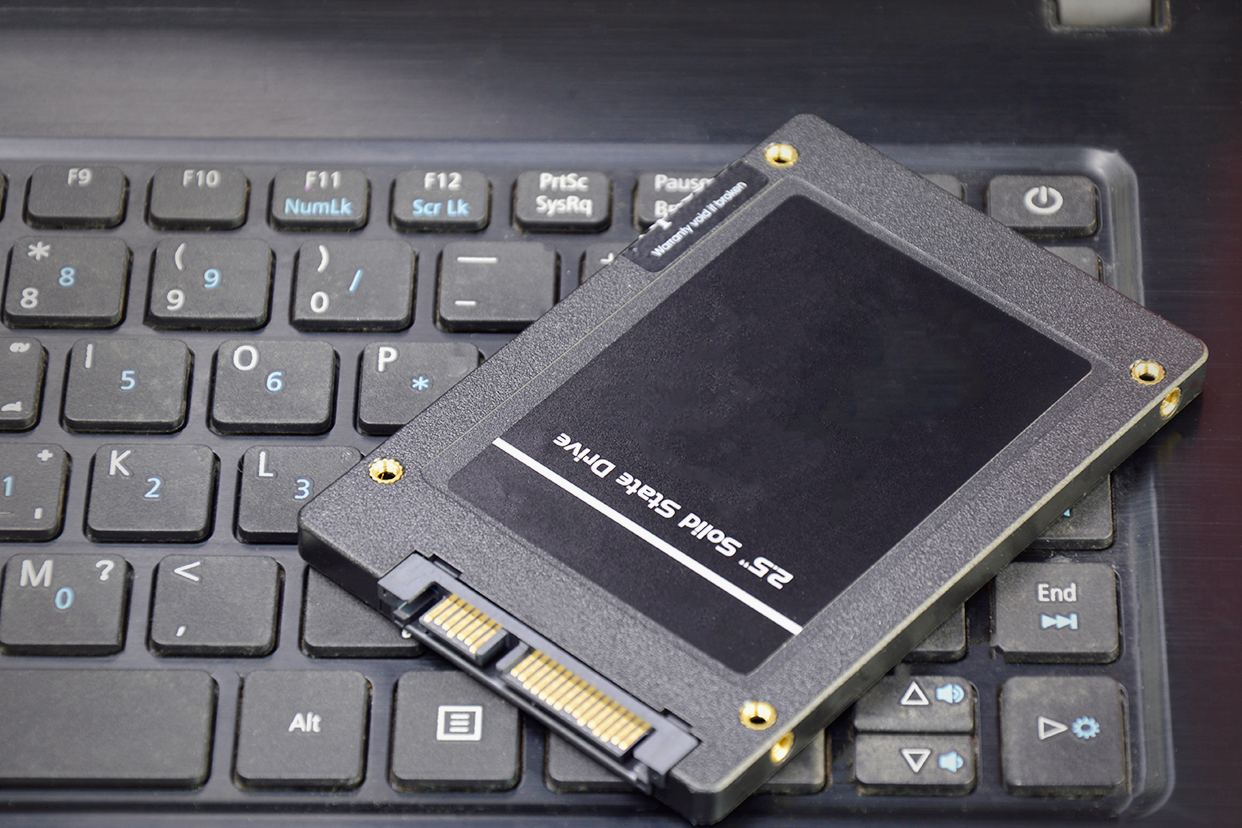 While buying a laptop, it is important to determine the amount of internal storage you will need. Storage size influences a laptop's performance. It also affects power usage. There are many laptops available with internal storage of 256 GB, 512 GB, and 1 TB. We also have to consider between a Solid-State Drive and Hard Disk Drive. We have talked about these factors below that help you decide on storage.
<!—H2 title-->
What is Storage?
Your laptop reads and writes data from the storage. The speed at which the storage system loads data affects your laptop's performance. For example, while playing games, you have to constantly download and shuffle between data. With ample storage, you can easily achieve this.
<!—H2 title-->
  How is Storage different from RAM?
Many times, people get confused between storage and memory. RAM is a short-term memory that gets cleared whenever you turn off your laptop. While with storage you can have indefinite access to your files.
<!—H2 title-->
How to check your laptop's storage?
Most of the time, internal storage is mentioned in the product description. But it is always better to know how to check storage for personal assessment.
<!—H2 title-->
Steps for checking Storage in Mac:
1. Click the Apple icon in the upper left corner.
2. Choose 'about this Mac'.
<!—H2 title-->
Steps for checking Storage in Windows Laptop:
1. Click on the Start button.
2. Select Start Icon which resembles a gear.
Another way to check the storage on a Windows laptop is to click on file explorer and then click this PC.
<!—H2 title-->
How much storage do you need?
Only you can answer this question. The right storage size depends on your usage.
Usually, for light use, 256 GB of storage is more than enough. You can smoothly work on Word, and Excel, watch your shows and browse the net.
But let's say that you want all your favourite movies and shows on your laptop. These kinds of files are greater in size. A laptop's OS takes up a major chunk of your storage. Soon, you will run out of space. To avoid this, you should go for 512 GB of storage or bigger.
Many of us use laptops for heavy work like editing videos, coding and gaming. Lack of storage will derail our progress. You can buy a laptop with a storage size of 1 TB. Some professionals go for 2 TB just to be on the safer side.
<!—H2 title-->
What should you get: HDD or SSD?
Many modern laptops come with SSD (Solid State Drive). An SSD can be described as a hard drive with no moving parts. It uses multiple flash memory chips to store data. SSDs load data faster than an HDD. They also consume less power. SSDs are expensive. You should go for SSD if you have no budgetary restrictions. For a lower price, you can buy a laptop with a HDD.
  Some laptops include both, HDD and SSD. You can store the Operating system and all your important programs on the SSD and use Hard Drive to save personal files.
<!—H2 title-->
How to free up space in laptop storage?
There are a few ways that help you save storage on your laptop.
Cloud-based storage is a great way to save your media and game files. Google Drive, Mega Drive, and Microsoft One Drive are some examples of cloud.  
External hard drives are another great storage option. You can access your data for an indefinite period. Many also use Hard drives to back up their data. You use a USB cord and connect the drive to the laptop. There are also lightweight pen drives you can use to save media.
Cleaning up your laptop's storage is the cheapest way to increase your storage. First, you have to get rid of junk files and unnecessary downloads that take up space. Uninstall software that you no longer use. Delete duplicate files. Empty your recycle bin. This way you can save heaps of data.
We hope that this information helped you determine storage for your next laptop. You can head over to the Croma shop or website to make a purchase.
Disclaimer: This post as well as the layout and design on this website are protected under Indian intellectual property laws, including the Copyright Act, 1957 and the Trade Marks Act, 1999 and is the property of Infiniti Retail Limited (Croma). Using, copying (in full or in part), adapting or altering this post or any other material from Croma's website is expressly prohibited without prior written permission from Croma. For permission to use the content on the Croma's website, please connect on contactunboxed@croma.com