How to buy the best gaming laptops in 2022
Laptops to level up your gaming needs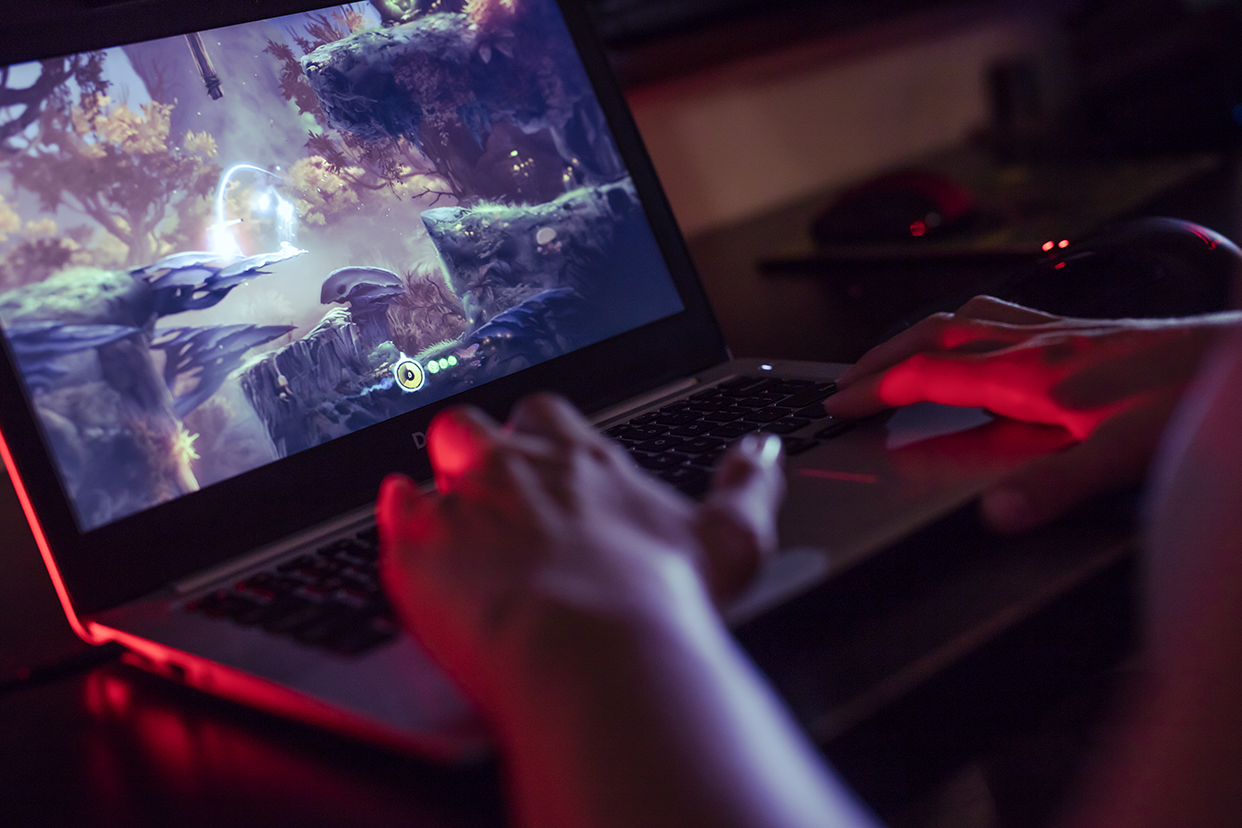 Gaming Laptop are powerful computers with excellent built-in screens and features that make gaming more enjoyable. Compared to standard laptops, these come with upgraded features like dedicated graphics, and high processing speeds. They also feature outlandish designs, sturdy build quality, and keyboards with RGB lighting. All this also means that they tend to be more expensive than other laptops. Here is our guide to buying the best gaming laptop.
Entry-level gaming: Entry-level gaming does not require high-end specs, and GPUs like the GTX 1650, GTX 3050 or RX 5500M will do a good job. These graphic cards will support most of the games on middling settings. The average range for laptop with these graphic cards will be between Rs 60,000 and Rs 80,000.
Mid-range gaming: For mid-range, Nvidia's GeForce RTX 2060 and RTX 3060 will support most of the games on high settings. The price range for laptops with these cards is between Rs 80,000 and Rs 1,10,000.
High-end gaming: The majority of gaming laptop having high-level setting has RTX 3070, RTX 3080 or RTX 3080 Ti, which allows for smooth VR and special effects. It allows playing ray-traced video games in 4K. It is common for laptops of this type to be available around Rs 1,50,000 and going up to Rs 2,40,000, depending on what other specifications you need.
Processor: Based on your budget you can choose either go for Intel's Core i7 or i9 CPU or the corresponding chipsets from AMD.
RAM: Playing games consumes a lot of RAM, so it is recommended to choose a minimum of 8GB RAM. For higher graphics, 16GB or more RAM is required. Several gaming laptops have a RAM up-gradation option, so you can consider upgrading the memory in the future.
Display: The whole point of buying something for the sole purpose of playing games is to play them at the highest settings to see the best graphics and visuals as possible.
Screen Size: The most preferred choice for a gaming laptop is a screen size of 15-17 inches. There are options available with 14-inches and 18-inches also. Screen size is your personal choice. The bigger screen comes at a cost of additional weight.
Resolution: When buying a gaming laptop, you should not settle for a display of anything less than 1920 x 1080 pixels. For the middle ground, laptops with 1440 pixels will perform great. For the highest clarity and experience, a 4K (3840 x 2160 pixels) display will be the best.
Keyboard: Playing games on your laptop means endless hours of pounding the keys, and hence you need a keyboard that is able to tolerate this stress. A good quality keyboard will have a key travel of 1.5-2 millimetres and good backlighting. The best keyboards for gaming laptop have RGB backlighting. N key rollover and anti-ghosting are the two features of a gaming keyboard that helps you to enjoy the best gaming experience.
Storage: The majority of high configuration gaming laptops have both HDD and SSD that serves as a boot drive. If you have to choose between HDD and SSD, go for SSD as it is much faster and efficient and contributes to a lag-free environment for gaming. If your budget does not allow you to go for SSD, then look for HDD having faster spins (7,200-rpm).
Battery Life: You should not rely on the battery life for gaming laptops when playing high-intensity games. Running such games on battery power will sap the juice in a couple of hours. It is also worth pointing out that GPU performance is maximised when your laptop is plugged in.
Budget: Lastly, your budget also plays an important role in purchasing a gaming laptop. It is important to prioritise the fundamental features like RAM capacity, screen size, cooling panel, overall storage space and graphics card capacity. Other important features are based on personal preference. Take your time to do proper research before buying the best gaming laptop as it involves a huge investment.
Disclaimer: This post as well as the layout and design on this website are protected under Indian intellectual property laws, including the Copyright Act, 1957 and the Trade Marks Act, 1999 and is the property of Infiniti Retail Limited (Croma). Using, copying (in full or in part), adapting or altering this post or any other material from Croma's website is expressly prohibited without prior written permission from Croma. For permission to use the content on the Croma's website, please connect on contactunboxed@croma.com