How to clear the cache on an iPhone? 
Make your iPhone run like new!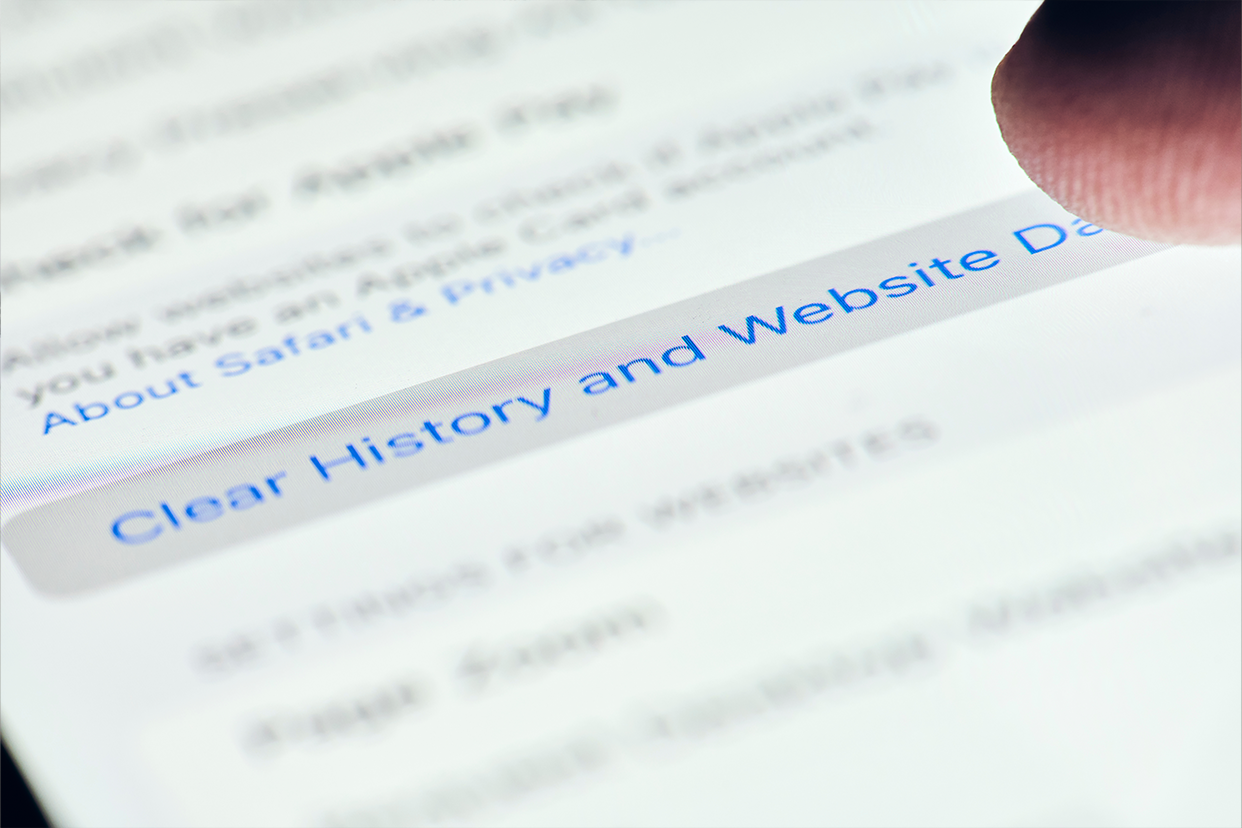 We use our phones for so many different purposes. With apps and file sizes getting bigger and bigger, and storage remaining expensive, we tend to run out of it pretty quickly. It doesn't just pose a problem of storage but also slows down your phone. A nifty hack to resolve the issue or at least find a temporary relief is clearing the cache. It will free up some space and most certainly make your phone feel more snappy.
<!—H2 title-->
What is cache?
A cache is the temporary files/storage of data on your device. It can be either part of a website you visited or images from the last time you viewed it. Cache is generally stored in your phone's storage, especially for websites, to help the browser perform faster the next time you visit the same page.

It is advised to clear cache from time to time. Since it takes up valuable storage space, it tends to slow down your phone's performance.
<!—H2 title-->
How to clear cache on iPhone?
Before clearing the cache, one thing to note is that clearing the cache of any browser will close any tabs that are currently open and likely log you out of any websites as well. To delete cache on Safari, open Settings, scroll down to find Safari and tap on it. Within Safari Options, scroll down to find Clear History and Website Data. A confirmation message will pop up once you select this option. Confirm your action, and all the cache and cookies will be deleted. 

For other apps, it is slightly different. You need to go to Settings and find the app you want to clear the cache of. Select the app and scroll down to find an option called Clear Temp Data on the next start. Turn this feature on. Go back to the home screen and launch the same app; your temporary files will be deleted.
<!—H2 title-->
What is the Offload option?
Alternatively, you can also Offload an app. It isn't the same as Clearing Cache. It is merely uninstalling the app without deleting any documents and data associated with them. It is a good alternative if your phone is slowing down and you have a bunch of apps that you don't use often. To do this, go to Settings > General > iPhone Storage. Now, simply select the app you want to offload and tap on the Offload App option. The best thing about this is when you ever download the app again, you will pick up from where you left off.
Disclaimer: This post as well as the layout and design on this website are protected under Indian intellectual property laws, including the Copyright Act, 1957 and the Trade Marks Act, 1999 and is the property of Infiniti Retail Limited (Croma). Using, copying (in full or in part), adapting or altering this post or any other material from Croma's website is expressly prohibited without prior written permission from Croma. For permission to use the content on Croma's website, please connect contactunboxed@croma.com