How to prevent water damage from your refrigerator
A few simple hacks can help save you a ton of money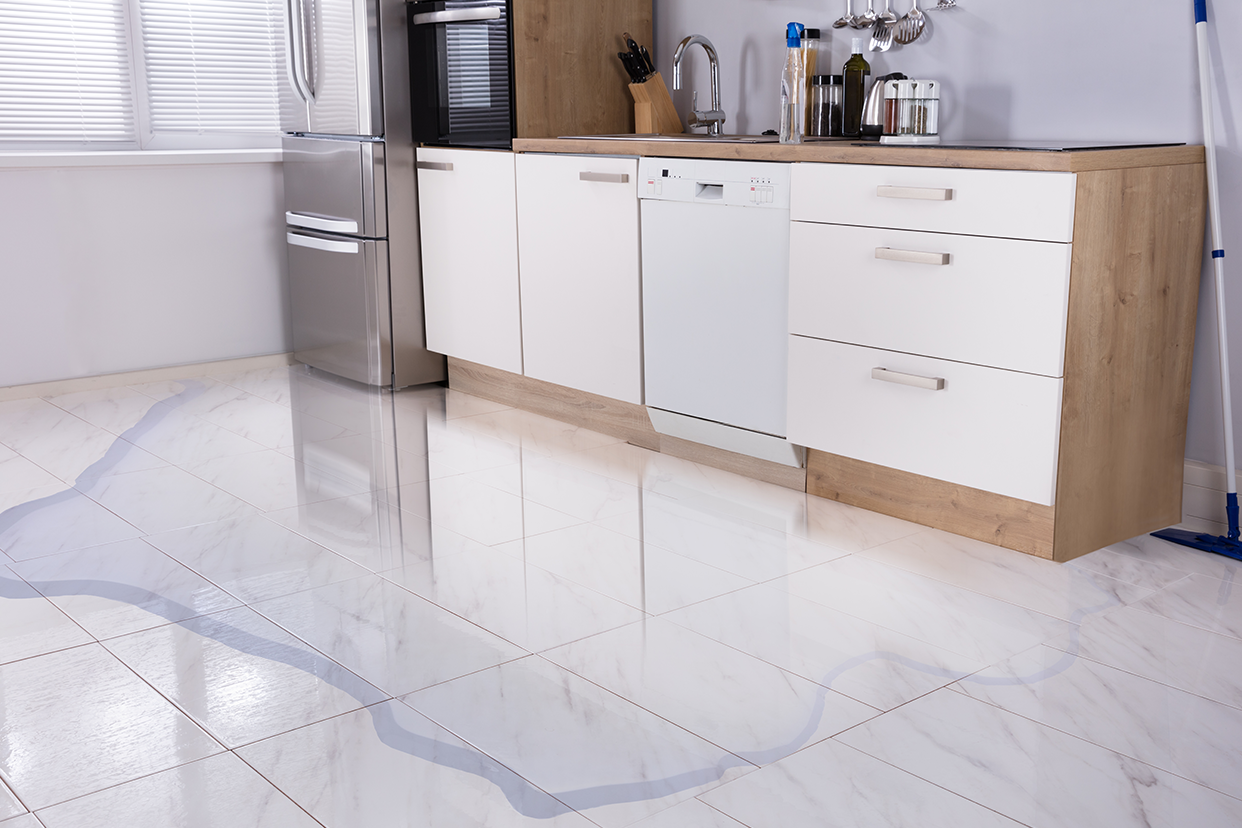 Ah, refrigerators. Perhaps one of the most essential appliances in any kitchen, they are common to all homes, the world over. No matter the size, the brand or features, refrigerators are found in every house. Being one of those plug in and forget appliances, they also happen to be easily overlooked, for the most part. However, just like any other appliance, refrigerators also require a regular maintenance regime.
One of the worst issues that can plague a refrigerator is leaking. Leaked water can damage not just the refrigerator itself, but one's home as well. If not rectified in time, repairing the same can become an extremely expensive affair. Worry not though. We bring you a list of common causes for leaks in refrigerators, and how to tackle them.
<!—H2 title-->
Faulty fridge seals
One must ensure that their refrigerator door properly seals shut such that cool air stays in and warm air stays out. A refrigerator door that doesn't properly seal is at risk of water leaking due to condensation and a subsequent build-up of moisture. Furthermore, if warm air enters your refrigerator, it will also cause it to work harder to maintain its temperature, ultimately reducing its life and raising your electricity bills in the process.
<!—H2 title-->
Broken ice makers
If your refrigerator has an in-built ice maker, check its tubing regularly to make sure it is in good condition. The refrigerator's ice maker connection can easily become worn out with regular use and age. It may also become clogged with calcium deposits, if your water supply has hard water. Replace the tubing if worn out/broken to keep the flow of water to your ice maker running smoothly.
<!—H2 title-->
Broken drain pans
The refrigerator's drain pan acts as a reservoir for collecting all excess water and condensation to prevent it from pooling at the bottom. Any cracks or breaks in the pan can cause the water collected in it to leak from the fridge onto the floor. If not caught and rectified in time, this may lead to the formation of mold and mildew under or around your refrigerator, which will certainly be far more expensive to repair.
<!—H2 title-->
Clogged defrost drain
If your refrigerator is equipped with automatic defrost capabilities, it has a tube that carries water from the defrost cycle to the drain pan. In case of a clogged drain, you may see water in pooling inside your refrigerator. Defrost drain pipes generally get clogged if any debris from the defrost cycle ends up in the tube or if there is excessive freezing.
<!—H2 title-->
Why should you purchase extended warranty for your refrigerator?
In addition to keeping an eye on the above, you may also want to consider investing in an extended warranty for your refrigerator. Most of the causes for water damage from and to your refrigerators can potentially lead to significant and extensive damage to your homes, resulting in expensive repairs. Extended warranty helps you save money in the long run.
Disclaimer: This post as well as the layout and design on this website are protected under Indian intellectual property laws, including the Copyright Act, 1957 and the Trade Marks Act, 1999 and is the property of Infiniti Retail Limited (Croma). Using, copying (in full or in part), adapting or altering this post or any other material from Croma's website is expressly prohibited without prior written permission from Croma. For permission to use the content on the Croma's website, please connect on contactunboxed@croma.com