How to use multiple desktops on Windows 11? 
It is easier than you think it is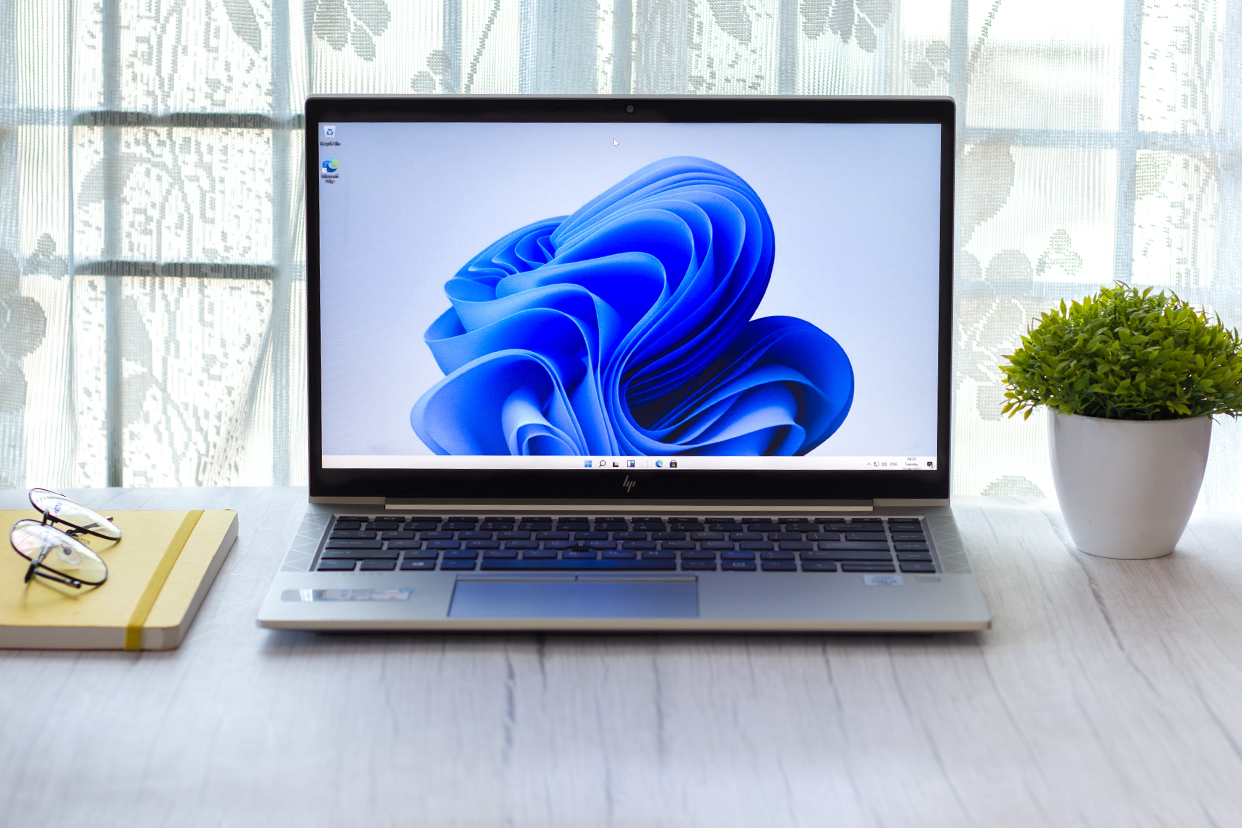 Working on multiple projects on a single desktop can be chaotic and difficult to organise. Instead of working on multiple computers, there's a simpler solution – virtual desktops. So, what is a virtual desktop and how do you create them? Read on to find out.
<!—H2 title-->
What is a virtual desktop? 
A desktop is the arrangement of different open applications windows. A virtual desktop is a workspace that exists virtually and can be accessed from anywhere. Most Windows PCs without multiple monitors had a single desktop prior to Windows 10 release. Now, you can have numerous "virtual desktops" on the same PC and easily switch between them because of a program called 'Task View' in Windows 11. The open windows and applications on each desktop vary, but the icons on the "storage desktop" are constant across all virtual desktops. 
<!—H2 title-->
How to create and use multiple desktops on Windows 11? 
Click the Task View button in your taskbar to begin using them. You can also use your keyboard's Windows+Tab combination. After you launch Task View, a new screen will appear that groups all of your open programme windows together at the very top. Along the bottom of the screen, there is a bar that contains a sequence of virtual desktop thumbnails. Click the "New Desktop" button with the plus sign ("+") on it to add a new virtual desktop. Or you can use your keyboard to press Windows+Ctrl+D. The list will be updated to include a new desktop labelled "Desktop 2". Click its thumbnail in Task View to switch to it. 

The new desktop will replace your current view and function just like your original desktop. Applications can be launched and their windows positioned in whatever manner you choose. The taskbar of the virtual desktop will also display open apps. That configuration will be kept when you switch to another virtual desktop, and you can return to it at a later time by clicking Task View once more and choosing the virtual desktop's thumbnail.

By clicking and dragging the thumbnail of an app window onto the virtual desktop thumbnail at the bottom of the screen, you can also move programmes across virtual desktops in Task View. Each virtual desktop can have a separate desktop background, making them easier to manage. 

You can customise each of these virtual desktops in any way you wish to. Virtual desktops are also quite secure so you can use them without worrying about any security breaches. You can create different desktops for personal use and for work, making the entire process more organised and simpler.
Disclaimer: This post as well as the layout and design on this website are protected under Indian intellectual property laws, including the Copyright Act, 1957 and the Trade Marks Act, 1999 and is the property of Infiniti Retail Limited (Croma). Using, copying (in full or in part), adapting or altering this post or any other material from Croma's website is expressly prohibited without prior written permission from Croma. For permission to use the content on the Croma's website, please connect on contactunboxed@croma.com