Is one Air Purifier better, or should you have multiple smaller ones?
Strength in numbers? Let's find out.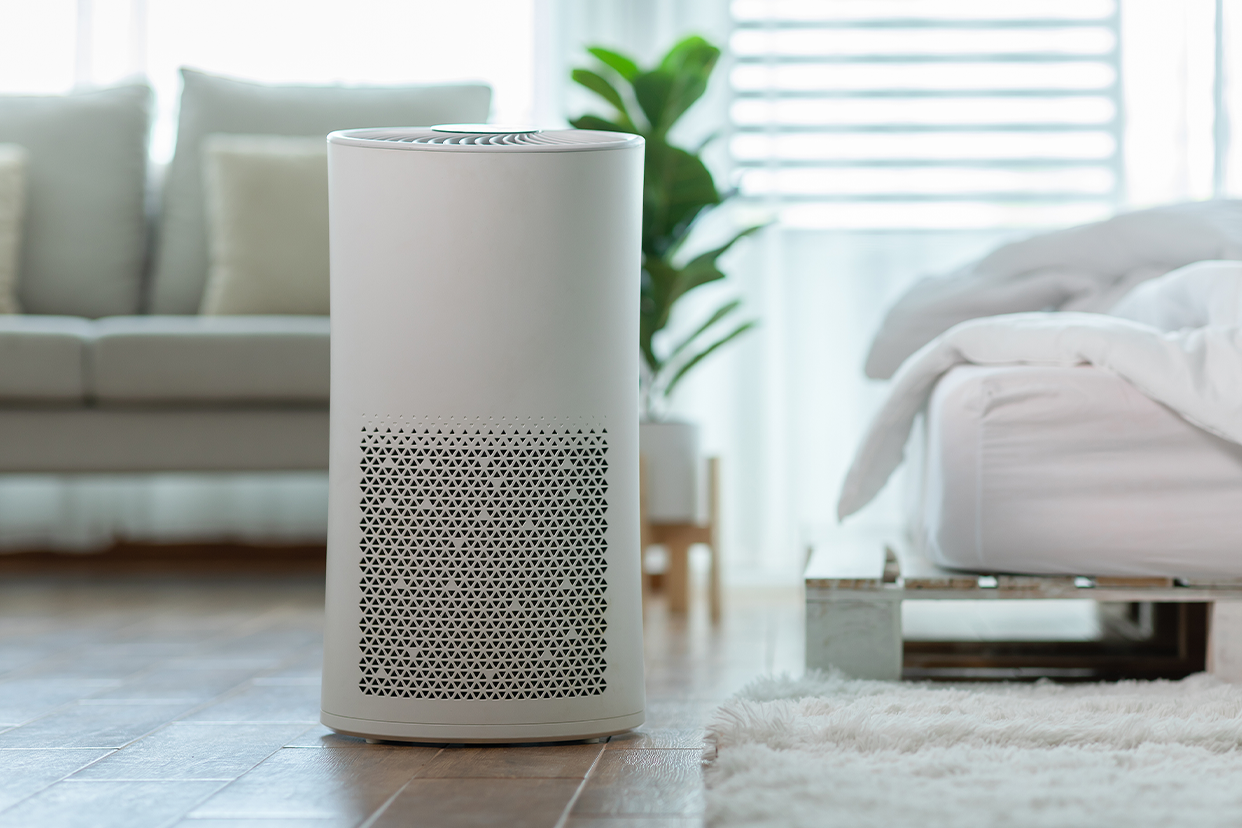 With air pollution at its all-time high, we had to find a remedy for immediate relief. Air purifiers are a convenient, economical, and efficient way to get clean air as we wait for a long-term solution to the crisis. However, one of the most common questions is often asked about the size and utility value of an air purifier. If you're confused about that too, allow us to help you with this. 
<!—H2 title-->
So, how much is too much? 
The straightforward answer to this is getting one big air purifier that is effective and efficient is advised. To determine how many air purifiers you need to buy, you should know whether you want to use them for just one room, multiple rooms, or the entire house. You should also have a fair estimate of the area you want to operate your air purifier. For instance, if you want to use your air purifier in just one room and it is no bigger than 200 square feet, then getting a medium-sized air purifier would be most suitable.
Most air purifiers, along with the CADR (Clean air delivery Rate) value, also mention the area it can cover in square feet. This value and CADR will be used to arrive at a decision. If you have a fairly small room and you don't want to spend much, you can invest in a smaller air purifier, but ensure you keep it nearby. But even then, you need to have great isolation between the outside and indoor air. Most average-sized air purifiers cover at least 400 square feet, which is typically bigger than regular rooms. 
If you think you have a problem with the noise level while using the air purifier, then you can buy a smaller one, along with a medium-sized one. You can ventilate the room, run the medium air purifier till it can purify the entire room, and bring down the AQI to an acceptable level. You can then turn it off and use the smaller one to maintain this level. It is helpful especially if you can't sleep with noise around you.   
Thus, buying an air purifier appropriate for the desired area should be the criteria rather than solely basing the decision on the size and number of air purifiers. A crucial factor which impacts the performance is the placement of the air purifier. You aren't supposed to keep the air purifier too close to the window as it will just overwork and trap outside pollution. It will also impact the life of the filter. Make sure you leave at least 2-3 feet of space around the air purifier so that nothing obstructs the airflow. 
Disclaimer: This post as well as the layout and design on this website are protected under Indian intellectual property laws, including the Copyright Act, 1957 and the Trade Marks Act, 1999 and is the property of Infiniti Retail Limited (Croma). Using, copying (in full or in part), adapting or altering this post or any other material from Croma's website is expressly prohibited without prior written permission from Croma. For permission to use the content on the Croma's website, please connect on contactunboxed@croma.com