New technologies to look out for in 2022
We have a list of all that you should be looking out for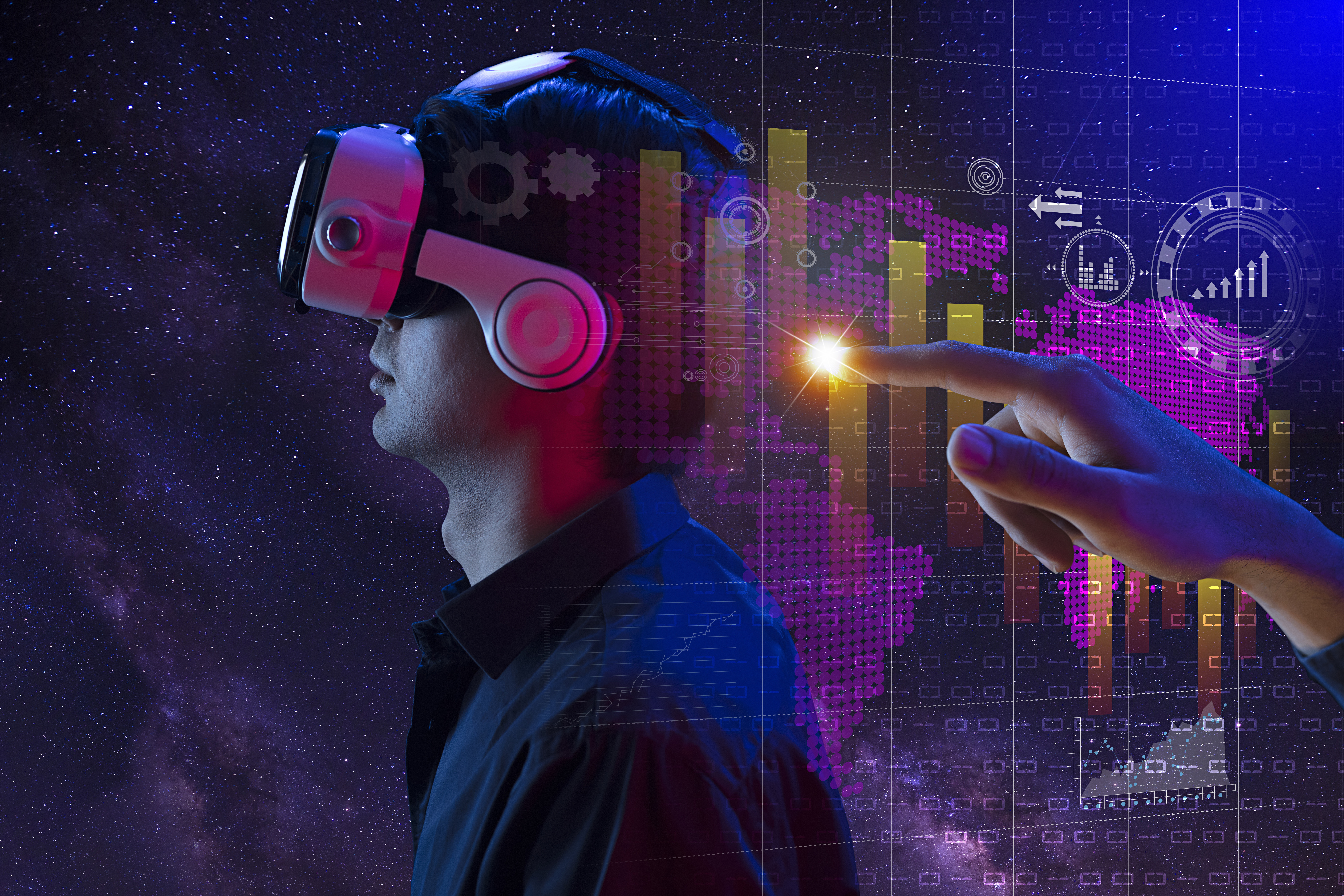 The year 2020 changed how we see and conceive technology. With work, life, and everything around turned heads on by the pandemic, we improvised, adapted and overcame by rejuvenating technology. In 2021, we observed innovations like connected offices, blockchain, cryptocurrency becoming a rage. With 2022 round the corner, let's explore the technologies that can rise to get trending.
5G: The most awaited technology which is waiting to get democratised is the 5G mobile network. With an estimated speed between 2Gbps & 10Gbps, which means it can download a Full HD movie within 5 seconds. At this speed, it is 100x faster than the 4G network. 5G shall revolutionise connected living with near-zero latency, no lags, no network congestion providing a seamless experience. It is sought after in the field of connected vehicles, e-health, advanced gaming, everything-cloud, blockchain and Internet of Behaviour aka IoB, which is a more advanced version of the Internet of Things aka IoT. It is anticipated to be launched in India in 2022.
Smart glass: The E.D.I.T.H tech by Tony Stark or the connected glass from Kingsmen is nearing reality with smart glasses. This tech will make mobile phone displays partially redundant. Interactive glasses are worn over or as spectacles. Its in-glass display provides access to the notifications, functions like calling, texting, navigating and camera in front of your eyes. Saw something interesting and want to instantly capture it? Just double-tap the side of the glass and click the picture with an inbuilt camera. No need to look at your phone for navigation, directions will be displayed right in front of your eyes. These functions shall bring this tech up the trend once the privacy issues, arising from the inbuilt camera are resolved. Many companies like, Google, Mi, OPPO have come with prototypes and are tentative to be launched in the latter part of 2022.
NFT: Drum rolls for the new millionnaire creating tech that has changed the art collection business. Digital art pieces have been sold for millions of dollars, making artists rich overnight. So what is an NFT? NFT stands for Non-Fungible Token, a token that cannot be funged or reproduced, creating a unique entity. The new way of art collection has gone digital with the advent of blockchain technology. If you are an artist, firstly, congratulations on being one! And if you want to sell your art piece as an NFT, you can do the same by using a blockchain platform and converting your digital art into an NFT. Currently, Ethereum is the only platform that has NFT service available. Now, if you are a buyer, you can buy an NFT to support an artist, have bragging rights, supported by a blockchain entry or as an investor looking for good returns once the artist gets famous. Currently, NFTs are not regulated in India, but they might see a green flag in 2022 once the regulations are in place with the government.
Metaverse: Ready player one in real life! Personally meet, play and communicate with people around the world in a parallel virtual world. The Metaverse is an amalgamation of various new techs like AR, VR and digital avatars. You can enter the Metaverse from anywhere on earth using a headpiece with VR & AR capability. You can own a home, digital land and everything you own in real life. In Metaverse, and also customise it as per your preference. So if you are on a long tour or living away from home, you can create your own "home" in the Metaverse, "invite" the avatars of friends and hang out with them. It also allows you to interact with the real world on Metaverse through AR capabilities. Design and curate your digital personality and "live" the life you want in the Metaverse. In near future, it will even allow you to shop, watch movies and do other activities inside a virtual world. After the announcement of the same by Mark Zuckerberg, the Metaverse can be anticipated to be made public in 2022.
Cybersecurity Mesh: Anything and everything today are going digital. From photos, personal documents to bank transactions, confidential company data and other sensitive information, everything is digitally stored. With the availability of such a massive amount of data, its security is one of the major concerns of the current digital world. The traditional one-walled firewall security system is currently getting redundant due to the large volume of data. Hence, cybersecurity mesh is the new technology that is deemed to be adaptable, flexible with composable architecture that integrated widely distributed and different security devices. This tech provides a better capable and responsive defence wall to make sure all the digital functions and operations run smoothly without interruption and disruption. This technology is expected to spread through organizations to get up-to-date data security.
These new techs are the ones that will be responsible for changing our lives and the way we perceive reality, how? That is to be looked forward to!
Disclaimer: This post as well as the layout and design on this website are protected under Indian intellectual property laws, including the Copyright Act, 1957 and the Trade Marks Act, 1999 and is the property of Infiniti Retail Limited (Croma). Using, copying (in full or in part), adapting or altering this post or any other material from Croma's website is expressly prohibited without prior written permission from Croma. For permission to use the content on the Croma's website, please connect on contactunboxed@croma.com