CES 2023: Next-generation Qi2 wireless charging standard announced
Plug and play just got a whole lot easier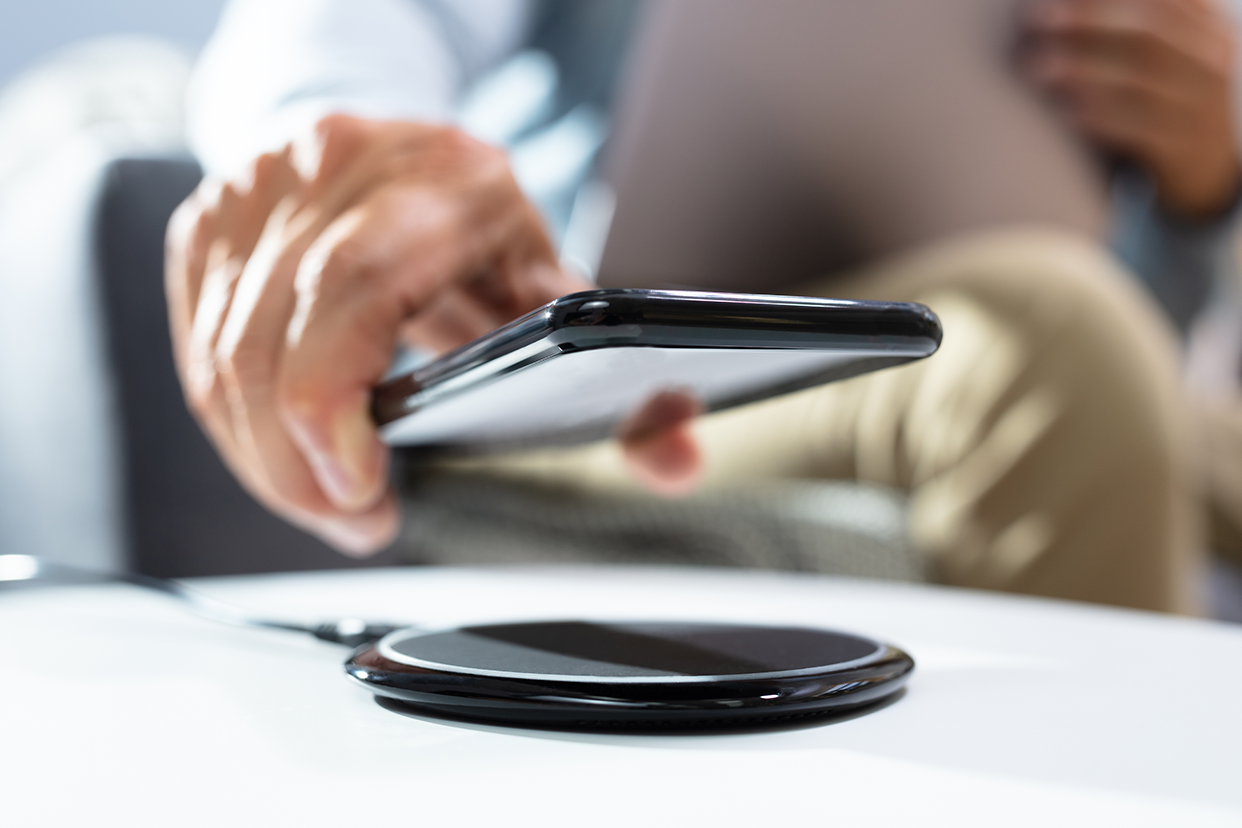 The Wireless Power Consortium (WPC) announced at CES 2023 that the most popular wireless charging standard globally, Qi, is now being upgraded to Qi 2 (pronounced "Chee Two"), which is based on Apple's MagSafe technology.
Qi is not the only wireless charging standard that can be followed. But it is the first one to be adopted by two of the world's largest smartphone makers - Samsung and Apple.
<!—H2 title-->
How exactly does wireless charging work?
Wireless charging allows you to charge a device, like your smartphone, without using a charging cable. The concept is also known as inductive charging. Inductive charging allows for electricity to be transmitted between devices using a magnetic field, as compared to a cable. The transmitter, in this case, the charging pad, creates a magnetic field around the smartphone. The smartphone then receives the same through an antenna, and then stores it in the device's battery.
<!—H2 title-->
What is Qi wireless charging?
The Qi standard was first established in 2010, providing for an inductive method to wirelessly charge devices. It specified three different power ranges for wireless chargers, and also laid out the way that devices would communicate with charging stations to ensure safe and efficient charging.
<!—H2 title-->
Why do phone makers prefer Qi?
Smartphone manufacturers prefer Qi over alternative standards for several reasons. The first is that Qi simply had a head start in the wireless charging tech space. Since it was established in 2010, chipmakers were able to design chips from a very early stage, which made the lives of charging station manufacturers and phone makers easier.
Since chips were readily available, smartphone manufacturers were able to introduce wireless charging without spending a whole lot on research and development. Manufacturers who adopted the same at the time included Nokia, LG, and HTC in 2012.
In addition to this, resonant charging specifications were added to the Qi 1.2 standard in 2014, making it the only standard with specifications for both inductive and resonant charging. Concerns regarding smartphone's backward compatibility with Qi charging devices were also alleviated as a result.
<!—H2 title-->
What exactly does Qi 2 do better than Qi?
Qi 2 is built around a newer magnetic power profile, offering more efficient and quicker wireless charging. This means all devices and accessories that are Qi2 certified will be able to magnetically attach to one another, similar to Apple's MagSafe devices and accessories.
Although Apple is just one of several members of the WPC, it is Apple's MagSafe technology which formed the basis of the Qi 2 standard. But, the MagSafe technology is limited to Apple's ecosystem, and therefore, is not accessible to many users.
However, with the Qi 2 standard, users can now expect to see many more devices which support magnetic wireless charging, from Android smartphone manufacturers as well. Furthermore, the same will no longer be limited to smartphones, but will extend wireless charging capabilities to TWS earbuds , and smartwatches too.
Most importantly however, Qi2 chargers are expected to be significantly cheaper than Apple's MagSafe products. Additionally, the newer magnetic power profile also guarantees increased efficiency and greater interoperability of Qi2, which translates to faster wireless charging on certain devices, in a safer manner which also helps devices last longer.
Qi2 certified smartphones and chargers are expected to arrive sometime in the second half of 2023.
Disclaimer: This post as well as the layout and design on this website are protected under Indian intellectual property laws, including the Copyright Act, 1957 and the Trade Marks Act, 1999 and is the property of Infiniti Retail Limited (Croma). Using, copying (in full or in part), adapting or altering this post or any other material from Croma's website is expressly prohibited without prior written permission from Croma. For permission to use the content on the Croma's website, please connect on contactunboxed@croma.com