Samsung's next Galaxy Z Fold may no longer have a crease
One step closer to a crease-free Galaxy Fold
Samsung has been the pioneer when it comes to foldable smartphones. It launched the world's first foldable smartphone, and also leads the foldable market with the most devices launched across two sub-categories (Samsung Galaxy Z Fold and Galaxy Z Flip). However, Samsung is yet to perfect the displays that go on to its Galaxy Z-series devices. Despite numerous other improvements, Galaxy Z phones still have a crease on the inner, foldable screen. But it seems, that may soon be a thing of the past with Samsung's next Galaxy Z Fold.
A new report by SamMobile suggests Samsung's next Galaxy Z Fold could feature a new hinge and could finally solve the crease problem. This new hinge design, called a 'teardrop hinge', was patented by the brand back in 2016, three years before the launch of the original Galaxy Fold. For reasons unknown, Samsung has not yet used this implementation of the hinge yet.
The new teardrop hinge design (pictured below) was first spotted by Korean publication Naver, and while we don't have specifics right now, it seems the new design utilises a larger curve in the middle, as well as further breaks down the two 'halves' of the display into more parts. This will apparently also allow the phone's two halves to sit flat against each other when in folded form.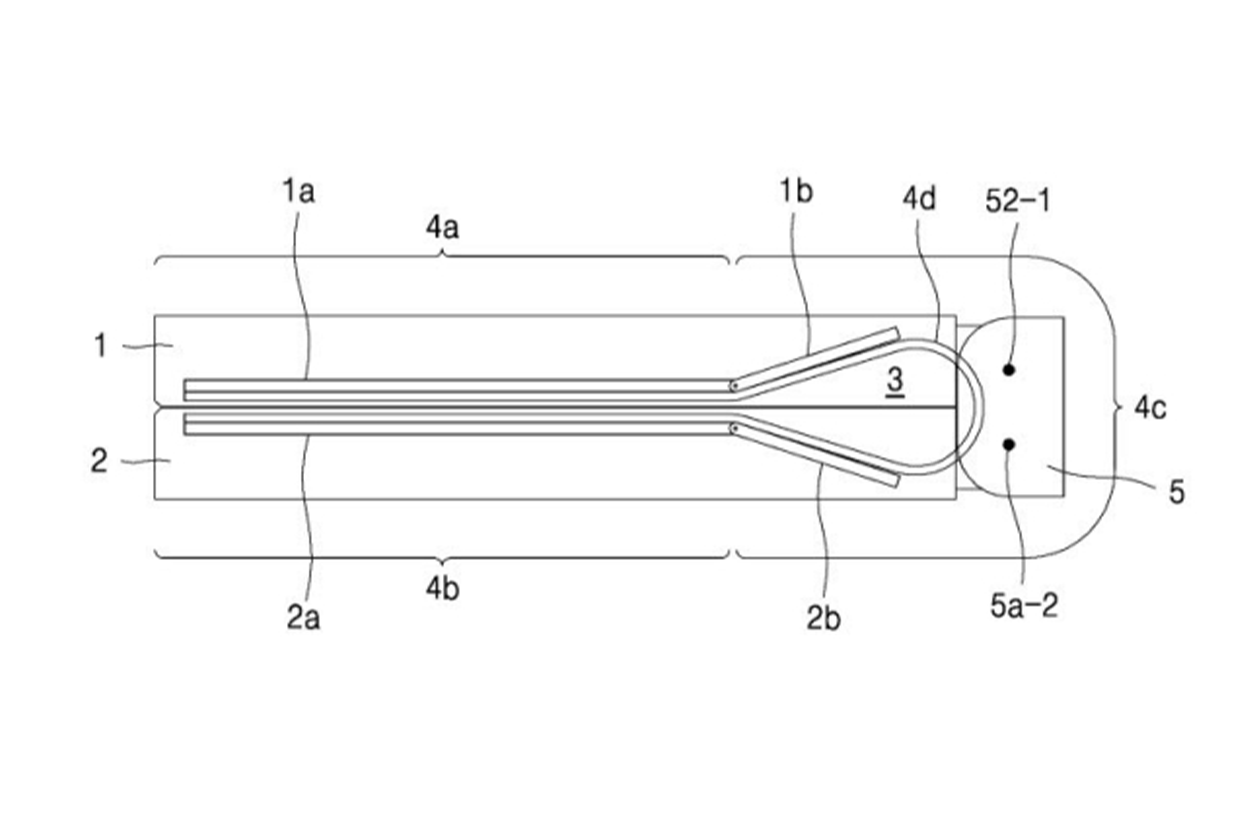 The report also mentions that while Samsung Electronics has secured the hinge tech on its own, it will be working with a partner company for production.
<!—H2 title-->
Why do foldable smartphones get a crease?
Foldable smartphones come with bendable OLED display panels. These panels are usually made using plastic, which allows for repeated folding, bending and even rolling. However, due to the design of the hinge on phones like the Samsung Galaxy Z series, the panels are bent tight near the hinge. This results in the formation of a crease on these plastic-based displays.
A limitation of the material itself, a sharply bent plastic panel will usually always have a crease. However, clever designs can be used to minimise how pronounced and visible this crease is. If brands can prevent the plastic panel from bending too tightly in a phone's compact form, they can cut down the visibility of a crease mark.
Samsung's 'teardrop hinge' is the brand's upcoming solution to this problem, one that's yet to be seen on a phone. However, rival company Oppo has had other approaches to eliminate the crease in the past. The new Oppo Find N2, for instance, is a much more compact device compared to the Galaxy Z Fold 4, and yet features a crease mark that is very easy to miss. This is thanks to a unique hinge design that allows the fold down the middle to sport a larger curve.
The Oppo X 2021 though, is the only real crease-free phone of its kind for now, but it doesn't really qualify as a 'foldable'. This is because instead of folding, the device uses a mechanised rotor that allows the main display to roll in and out of an axis when the phone is extended or made compact.
It remains to be seen how Samsung's new design will fare in the real world. Unlike most other foldables which are limited to China, Samsung smartphones are the only foldables you can get your hands on in India and many other regions. The company usually launches new foldable phones in August, so we still have over 6 months before we see a successor to the Z Fold 4.
Disclaimer: This post as well as the layout and design on this website are protected under Indian intellectual property laws, including the Copyright Act, 1957 and the Trade Marks Act, 1999 and is the property of Infiniti Retail Limited (Croma). Using, copying (in full or in part), adapting or altering this post or any other material from Croma's website is expressly prohibited without prior written permission from Croma. For permission to use the content on the Croma's website, please connect on contactunboxed@croma.com