Stuffcool Stack foldable wireless charging station launched in India
Charge everything, everywhere all at once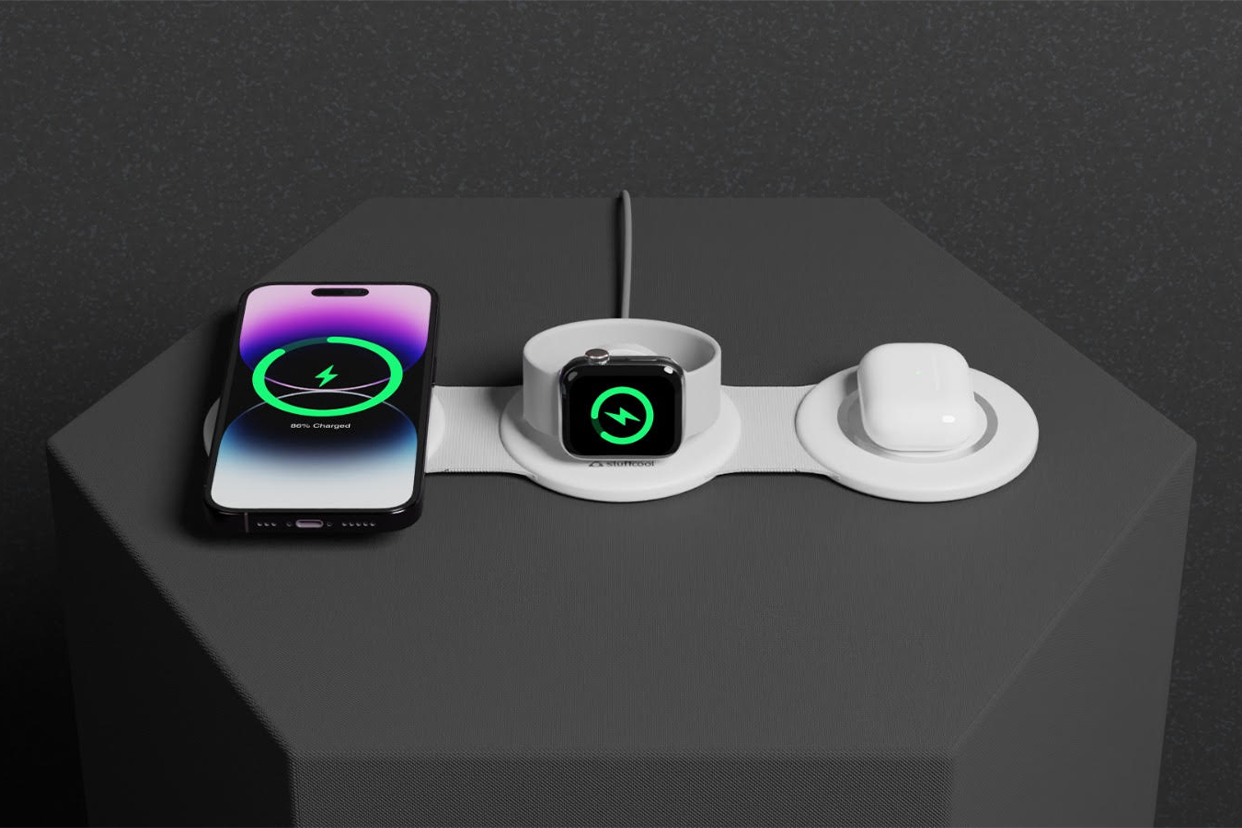 If you're a fan of wireless charging, you probably also love the idea of having fewer wires, and as a result, lesser clutter. However, after buying your first wireless charger, you begin noticing that while convenient, wireless charging is slower than wired charging, which means using one charger for multiple products becomes more of a pain than it already is. What you really need is an all-in-one solution to charge all your gadgets at once.

Now all-in-one chargers are not new, but they're often large and bulky, a far cry from the portable wireless chargers we can carry to work every day. That's where the new Stuffcool Stack comes in. The device is a combined wireless charging solution for your phone, smartwatch and earbuds, but also one you can conveniently fold up and store in your backpack. Here's all you need to know about what could be your next wireless charger.
<!—H2 title-->
Stuffcool Stack wireless charging station: What it is and why you may need it?
The Stuffcool Stack is a foldable magnetic wireless charging station. Not only can it charge three gadgets at once wirelessly, but it can also fold up into a super compact form factor when not in use, allowing you to store or carry it as per your convenience.

ALSO READ: 5 unique wireless chargers for your iPhone or Android smartphone

Unlike most other wireless charging stations, the Stuffcool Stack doesn't occupy much space when folded, and neither does it have any sharp edges that could accidentally harm the other stuff in your backpack.

For newer iPhone users, or any Android phones that use magnetic cases or rings, the Stuffcool Stack also has MagSafe compatibility, allowing your device to firmly attach in place and preventing accidental nudges which may affect the charging performance and speed.

Talking numbers, the Stack charging station comes with its own 18W QuickCharge 3.0 adapter, which supplies 10W wireless charging speeds to the phone module, 3W charging to the earbuds charging module and 2.5W to the smartwatch charging module. The Stuffcool Stack is priced at Rs 4,990.
Disclaimer: This post as well as the layout and design on this website are protected under Indian intellectual property laws, including the Copyright Act, 1957 and the Trade Marks Act, 1999 and is the property of Infiniti Retail Limited (Croma). Using, copying (in full or in part), adapting or altering this post or any other material from Croma's website is expressly prohibited without prior written permission from Croma. For permission to use the content on the Croma's website, please connect on contactunboxed@croma.com