Things to know before buying a new washing machine
Check out these alternatives to an upgrade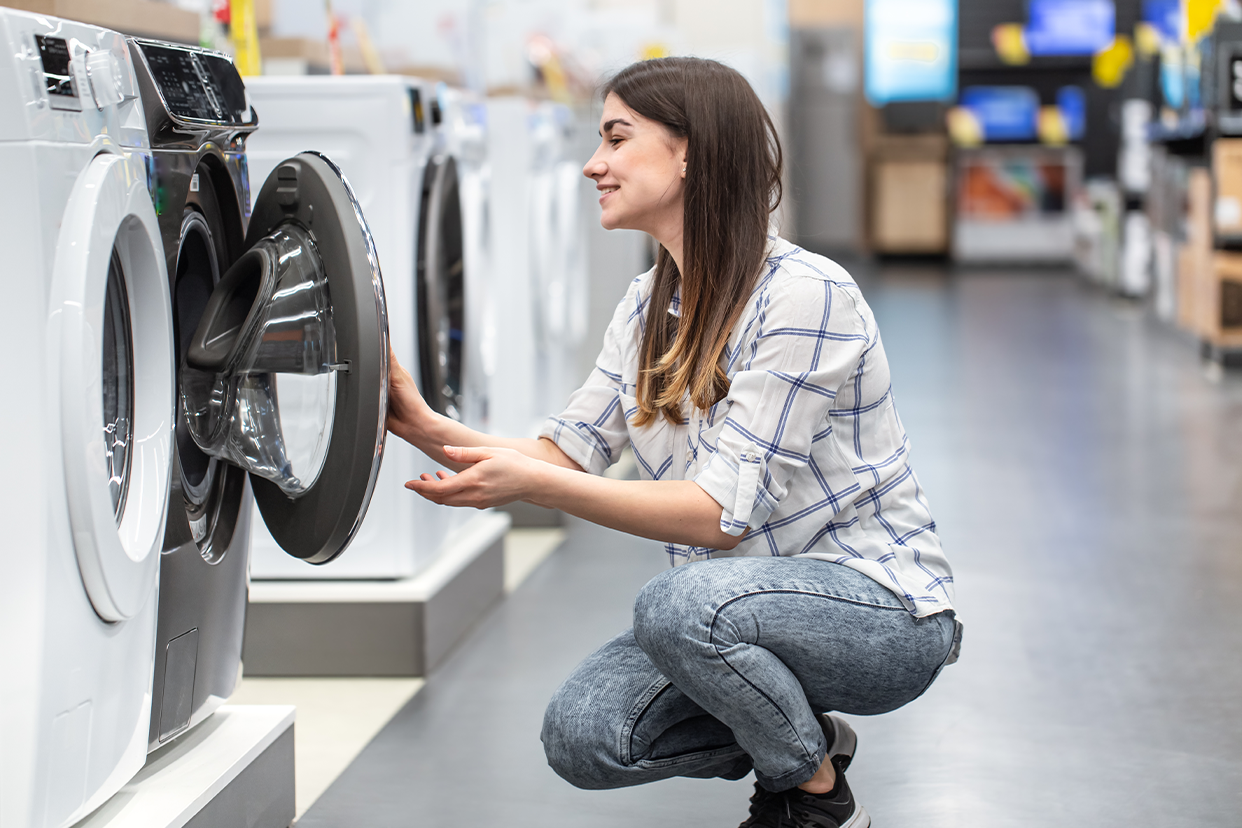 When your washer stops working, your options are limited before you run out of clean clothes to wear. However, this doesn't necessarily mean it is time to get your hands on a new one. Today, we will be looking at when you should consider getting a new washing machine, and when you can resort to some less expensive alternatives.
<!—H2 title-->
When your washing machine needs to be replaced
Washing machines, like most electronic appliances have a limited lifespan. Depending on your usage, your washing machine may start showing signs of aging after a few years. While there's no set timeline for when it's time to replace it, there are signs you can watch out for, that may indicate it's time to upgrade.

For starters, if your washing machine has recurring issues, causing multiple technician appointments, it may be time to get a new one. This will usually happen to very old machines. Similarly, if you notice that clothes are taking longer to wash or coming out soaked with water after a cycle, it may be a sign that your washing machine isn't working properly and may need to be replaced.

ALSO READ: How to buy a washing machine in 2022

Another tell of a dying washing machine is increased electricity impact. If you begin noticing that your bills are rising as of late and suspect your washing machine may be pulling in more power than usual, it may point towards the end of your unit's life cycle.

However, if your machine just has the odd hiccup every now and then, there may be quicker, cheaper and more sensible alternatives to buying a new one.
<!—H2 title-->
Alternatives to buying a new washing machine
Repair the washing machine

If your washing machine has just started showing minor issues, it may be worth considering whether it's an issue that can be fixed with a simple repair-job. Repairs are more cost-effective than buying a new unit, and will also be quicker than heading out, selecting a new machine and installing it. Give your company technician a call and schedule a visit to begin.

Renting a washing machine

If you don't want to get a new washing machine just yet, but still need to get your basic laundry needs sorted, you can also consider renting a washing machine. There are companies that will offer short-term rentals of quality washing machines (and some other appliances) that can help when your own washing machine is temporarily out of commission.

ALSO READ: 5 things you need to know about your new washing machine

Renting a washing machine will also be much cheaper and will allow you time to make a more well-informed purchase for your next washer eventually. Renting a washing machine is also a great option if you are temporarily located in a different city and need to wash your clothes and other fabrics for the duration of your stay.

When it comes to deciding when it's time to buy a new washing machine, it's important to recognise that a broken-down machine may not be worth fixing and that if you expect frequent issues soon, investing in a new machine may be the better choice.
Disclaimer: This post as well as the layout and design on this website are protected under Indian intellectual property laws, including the Copyright Act, 1957 and the Trade Marks Act, 1999 and is the property of Infiniti Retail Limited (Croma). Using, copying (in full or in part), adapting or altering this post or any other material from Croma's website is expressly prohibited without prior written permission from Croma. For permission to use the content on the Croma's website, please connect on contactunboxed@croma.com