How to buy a washing machine in 2022
Buying guide for the best washing machine in India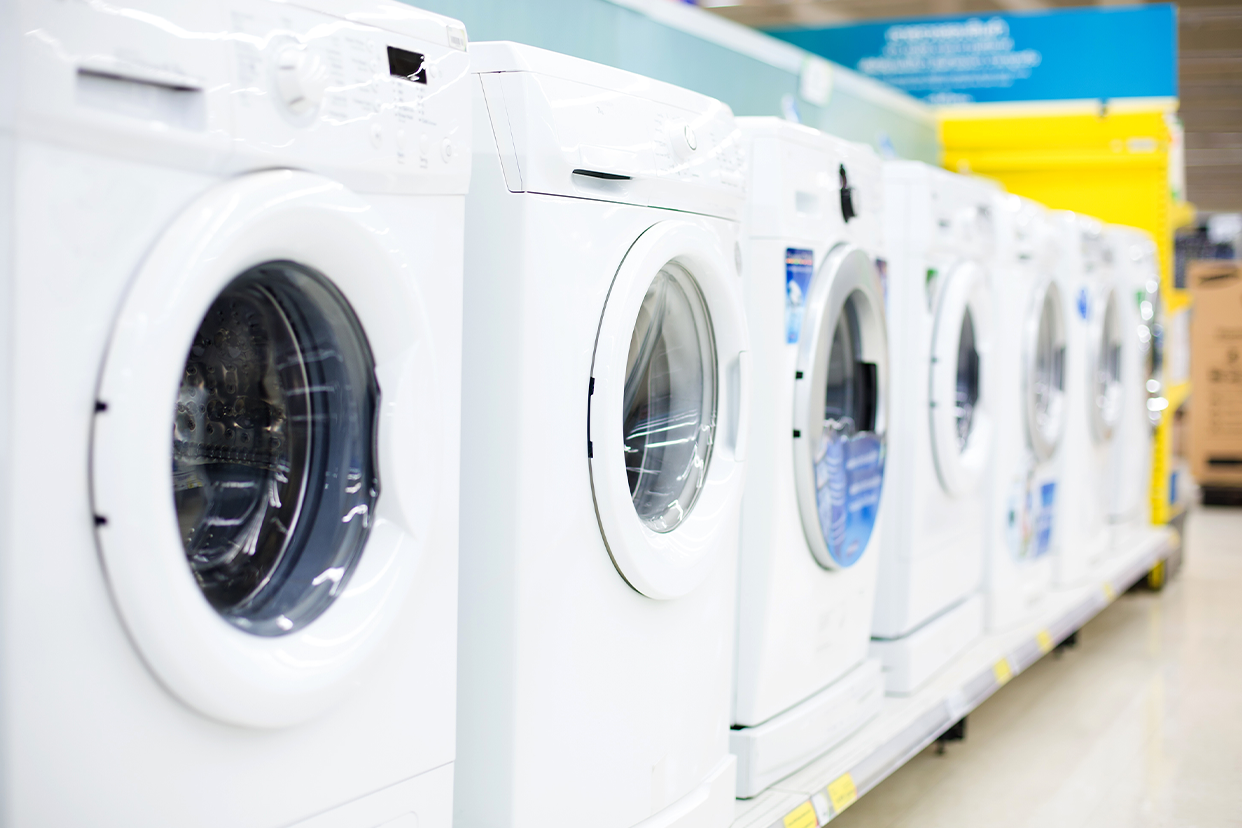 The laundry area of any home is incomplete without a washing machine. A washing machine can save time, so you can spend more time on your work and with your family. So, which one should you buy?
These days, there are machines at various price ranges, with different features, energy efficiency and water levels. They also differ in terms of technology – some are semi-automatic, while others are fully automatic. Here is a comprehensive guide on how to buy a washing machine in 2022.
Capacity
For a small-size family:For a family comprising of two to four members, washing machines with a load capacity of 5-6 kg should be suitable. You can easily wash your everyday clothes and take care of bedsheets, pillow covers, and other large pieces of clothes on a weekly basis.
For a medium-size family: For a family comprising of four to six members, a machine with a load capacity of 7-8 kg will be suitable. These washing machines can easily accommodate a load of 15-17 small clothes like jeans, shirts, tops or kid's clothes or 6-7 large clothes bedsheets and curtains in a single load.
For a large family:Families with six to eight members will need a washing machine with a load capacity of 8-9 kg. These washing machines can easily wash 17-20 small clothes or 8-10 large cloth pieces in a single load.
For very large families:For very large families with 8-10 members living together, you need a washing machine with a big drum that can easily accommodate a combination of 20-25 daily wears like jeans, shirts, pillows covers, table runners, and kid's clothes in one load. The ideal load capacity for such a requirement is a 9-11 kg washing machine.
Content
Types of washing machines
Semi-automatic washing machine
These come with two tubs – one for washing and one for rinsing and drying. You have to add water and detergent to the washtub to begin the washing process. To rinse and dry the clothes, you will need to manually shift them from the wash tub to the rinse tub once the wash cycle is complete. While it may sound a bit tedious, semi-automatic washing machines have other advantages that cannot be overlooked.
It is less expensive than a fully automatic washing machine.
Only rinsing requires a continuous flow of water; washing doesn't.
Reduces water usage compared to fully automatic machines.
Weight is less than that of a fully automatic washing machine
The system is not fully automated.
Rinsing clothes after the washing part requires manual effort.
Not as efficient as a fully automatic machine.
Compared to fully automatic washing machines, they require more storage space.
Fully-automatic washing machine

Unlike manual washing machines, fully automatic washing machines don't require much human intervention. Choose the program of your choice and you're good to go. You can leave the rest to your washer. There is one compartment for both washing and rinsing, and to give you that perfect wash, the stages are completed automatically, one after another.

Fully-automatic washing machine
Loading clothes into a top loader is convenient
Reliable compared to front loaders.
Wash cycles on top-loading washing machines are shorter.
The cost of top loaders is often lower than that of front loaders.
Their weight is comparatively lighter, and they are easier to move.
It is easier to add clothes mid-cycle.
Less maintenance is required and they last a long time.
In top load washers, the central agitator can be harsher on clothing.
Water consumption is much higher.
Compared to front loaders, they are less energy efficient.
The amount of detergent used by top loaders tends to be higher.
Tumbling motion and the lack of central agitators make front-loading washing machines gentler on clothes
Water usage is less without compromising wash quality.
It is generally more energy-efficient to use a front-loading washer.
Laundry is cleaned more efficiently with less detergent.
Most types of cloth can be washed in front loaders because there are more program cycles available.
Cost-effectiveness and low operating costs.
Due to the higher spin speed of front-loading washing machines, your laundry dries faster
The front loader takes up less space than the top loader and semi-automatic machines
It takes a little longer for cycles to complete.
Clothing cannot be added mid-cycle.
Top loaders are usually more expensive.
It is bulkier and heavier.
Inefficient rinsing can result from using more detergent than recommended.
Regular gasket cleaning is required to avoid mould build-up.  
Energy Star Rating
The next big thing to consider is the energy star rating. Look for the washing machine with a three-five energy start rating. If a washing machine has less than three stars, it will consume more electricity and thereby, you will have to pay extra electricity bills. Higher the energy star, the more energy efficient your washing machine is.
Additional Features
Although the washing function of all the washing machines is similar if you looking for some specific features like hot water rinse or delicate wash, you have to look for them while purchasing a washing machine. Some additional features you might want are:
Stain and dirt removing feature
Heavy wash for bed sheets and blankets
Delicate washing feature for anything that wants a gentle wash
Cycle Settings
With these things in mind, you can choose your best washing machine in 2022 from the brand you like the most. You can visit your nearest Croma store or Croma.com to buy the latest washing machine of your choice.
Disclaimer: This post as well as the layout and design on this website are protected under Indian intellectual property laws, including the Copyright Act, 1957 and the Trade Marks Act, 1999 and is the property of Infiniti Retail Limited (Croma). Using, copying (in full or in part), adapting or altering this post or any other material from Croma's website is expressly prohibited without prior written permission from Croma. For permission to use the content on the Croma's website, please connect on contactunboxed@croma.com