Buying a Split AC? Here are some tips to consider
Your ultimate guide to buying a Split AC.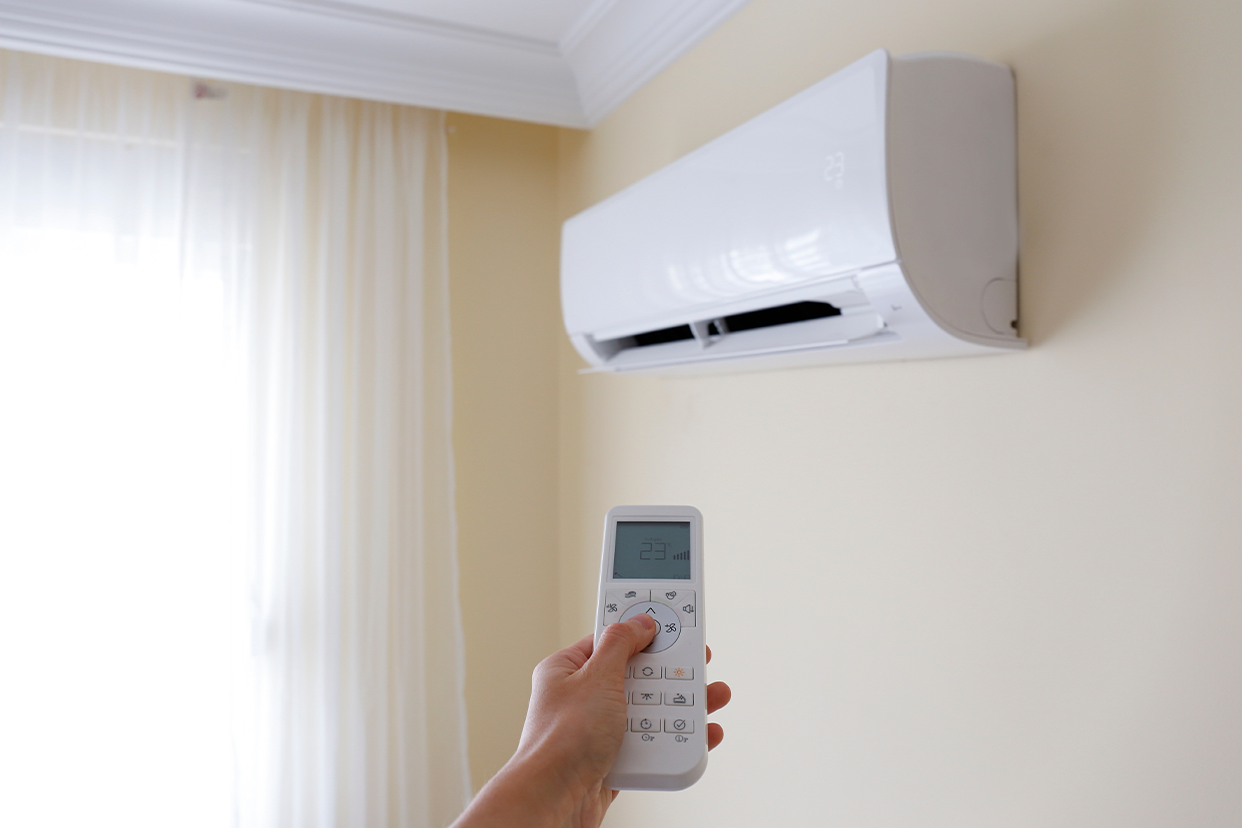 When buying an AC, we are truly spoilt for choices. To avoid making the wrong decision or purchasing something you may regret later, you can keep these fundamental yet crucial things in mind. These tips will help you make a smart buying decision whilst keeping your needs and priorities in check. Here's what you need to know:
<!—H2 title-->
What are split AC and their advantages?
As the name suggests, the split air conditioning system consists of two separate units. The indoor unit located inside your room is an air outlet unit, whereas the outdoor unit, situated outside your room, is the air-cooled condensing unit.
<!—H3 title-->
Advantages of split AC:
1. They are more energy efficient than window ACs.
2. They have better effective cooling than window ACs.
3. They are more cost-effective than window ACs.
4. They are less noisy than traditional one-unit ACs.
5. They are low maintenance as well.
<!—H2 title-->
10 things to keep in mind when buying a split AC
1. Capacity: Also known as cooling capacity, it is measured in Tonnage. You can choose between 1 ton, 1.5 tons, or more.
2.Room: To decide how much cooling capacity you require, it is crucial to include two factors, i.e., room size and floor. How much direct sunlight your room gets is also a contributing factor in deciding this. Generally, if your room is less than 120 sq. ft., you may want to go for 1 ton. An area of 150 sq. ft. or more may require an AC of 1.5 tons.
3.Compressor: This is probably one of the most important things to look out for while deciding what type of split AC you want. Without getting too much into the technicalities, Inverter AC is capable of variable compressor speed and offers better energy efficiency. If you plan on using your AC a lot, it can help save some bucks on the running cost.
4.Star Rating:One other factor which directly contributes to how much electricity an AC will consume to give you effective cooling is the star rating. You can determine this by referring to its Energy Efficiency ratio. Depending on that, you can select a 3-star or 4-star AC or pay a little extra to buy a 5-star AC.
5.Warranty: This also makes a crucial factor to consider as AC is an expensive investment. So, the longer they are under warranty, the lesser you have to worry. Most companies offer a year of warranty and slightly more on other sensitive and crucial parts like Compressor and PCB. You can always opt for an Extended Warranty option available at Croma.
6.Filters: Nowadays, ACs don't function just as air conditioners. They have multiple filters and layers to purify the air you breathe. You can pick an AC sporting antiviral, Anti-dust filters or PM 2.5 filters, as per requirement and budget.
7.Smart Features: ACs are slowly adopting smart features, and you choose a device offering Wi-Fi connectivity, dedicated apps, and controlling the AC from a remote location.
9.Noise level: A persistent irritating noise from an AC can be a hindrance when you're trying to fall asleep. Today, you can pick an AC that comes with a quiet mode to mitigate the constant hum.
10.Maintenance: Lastly, maintenance is also a crucial factor in deciding which AC will be perfect for your needs.
Disclaimer: This post as well as the layout and design on this website are protected under Indian intellectual property laws, including the Copyright Act, 1957 and the Trade Marks Act, 1999 and is the property of Infiniti Retail Limited (Croma). Using, copying (in full or in part), adapting or altering this post or any other material from Croma's website is expressly prohibited without prior written permission from Croma. For permission to use the content on the Croma's website, please connect on contactunboxed@croma.com