Tips to consider when buying a microphone for podcasts
When voice is the only impression, a microphone is your best friend!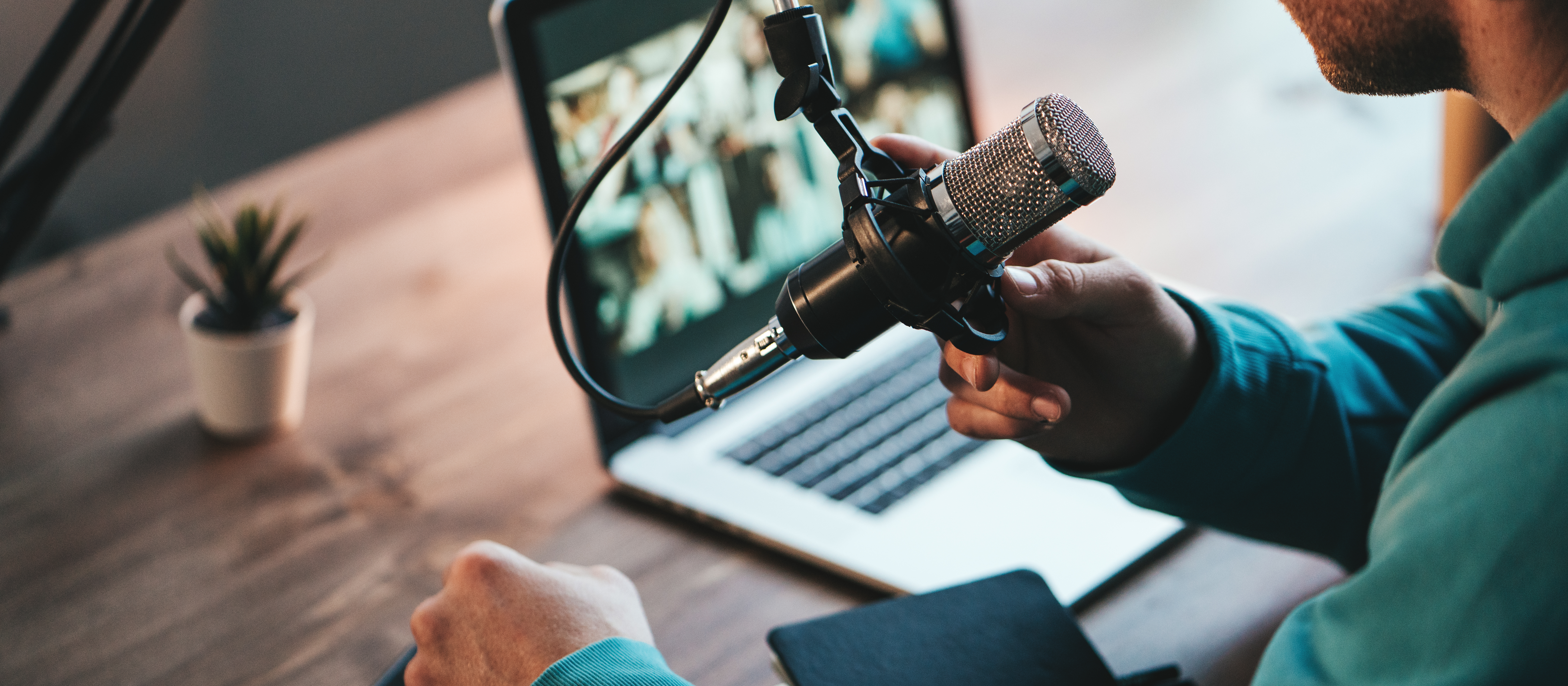 Podcasts have gained popularity recently. Due to the hustle of everyday life, people constantly need something to keep their commute interesting, and this is where podcasts became the working partner of many civilians globally. Audiobooks, interviews, life lessons, literature, motivation and whatnot! Everything is compiled in just audio and you're good to go. But what makes a podcast worth listening to? It mostly isn't even about the content, but the first impression is just about the voice gradient. So, if you're looking at recording your first gig, but don't know what tools are for you, we have a guide for you to bookmark on your next shopping trip:
<!—H2 title-->
What is a podcast, and how to record your first podcast?
A podcast is a collection of audio files that are streamed online and are also available for download, all thanks to the internet! The person who records his audio and is the main speaker behind the camera is known as the podcaster.
Before starting a podcast, you should have a clear view as to what you want to convey to your audience:
Either you're a standalone individual and have a good audience with whom you can share your views and experiences you're to record.
You're recording a podcast for some different organisation or a different brand as per their niche and audience preferences.
1. The best way to start a podcast is first to know your needs and the podcasting concept.
2. Then you should move ahead with content and the format.
3. Now, it's time to record the podcast, so keep your equipment ready!
4. After recording, you have to check the audio quality, and you need to edit the voice texture via computer software.
5. Register yourself on podcasting platforms like Spotify, Google Podcasts or Apple Podcasts.
6. Share your podcast with the world!
<!—H2 title-->
Tips to keep in mind before choosing a microphone
The most important part of podcasting is, undoubtedly, the microphone. What should an ideal podcasting mic contain? What are the best features available? Let's have a look at them!
If you're to record your podcasts in a studio where external sounds are non-existent, you need not worry about your microphone having a noise-proof setup. But for beginners, you still need to decide on a single place where you can record without disturbance. In such cases, noise-cancelling microphones are at your rescue.
Number of devices you need
Is your podcast a solo cast, or is it a group cast? This is the primary concern before you're thinking of buying a microphone because now you need multiple recording devices! Certain mic stands have two loops where you can fix your microphones. In the case of a group cast, these stands may help.

For a solo cast, you should get your hands on only the best microphone while for a group cast, in the beginning, a decent microphone would be enough!
There is a wide variety of microphones available, and choosing one out of the many can be an intimidating task. A good microphone usually ranges between INR 1,000 and goes as high as INR 20,000.
Disclaimer: This post as well as the layout and design on this website are protected under Indian intellectual property laws, including the Copyright Act, 1957 and the Trade Marks Act, 1999 and is the property of Infiniti Retail Limited (Croma). Using, copying (in full or in part), adapting or altering this post or any other material from Croma's website is expressly prohibited without prior written permission from Croma. For permission to use the content on the Croma's website, please connect on contactunboxed@croma.com