Apple MacBooks with a touchscreen may soon be a reality
Apple's future MacBooks may have creators, and artists waiting.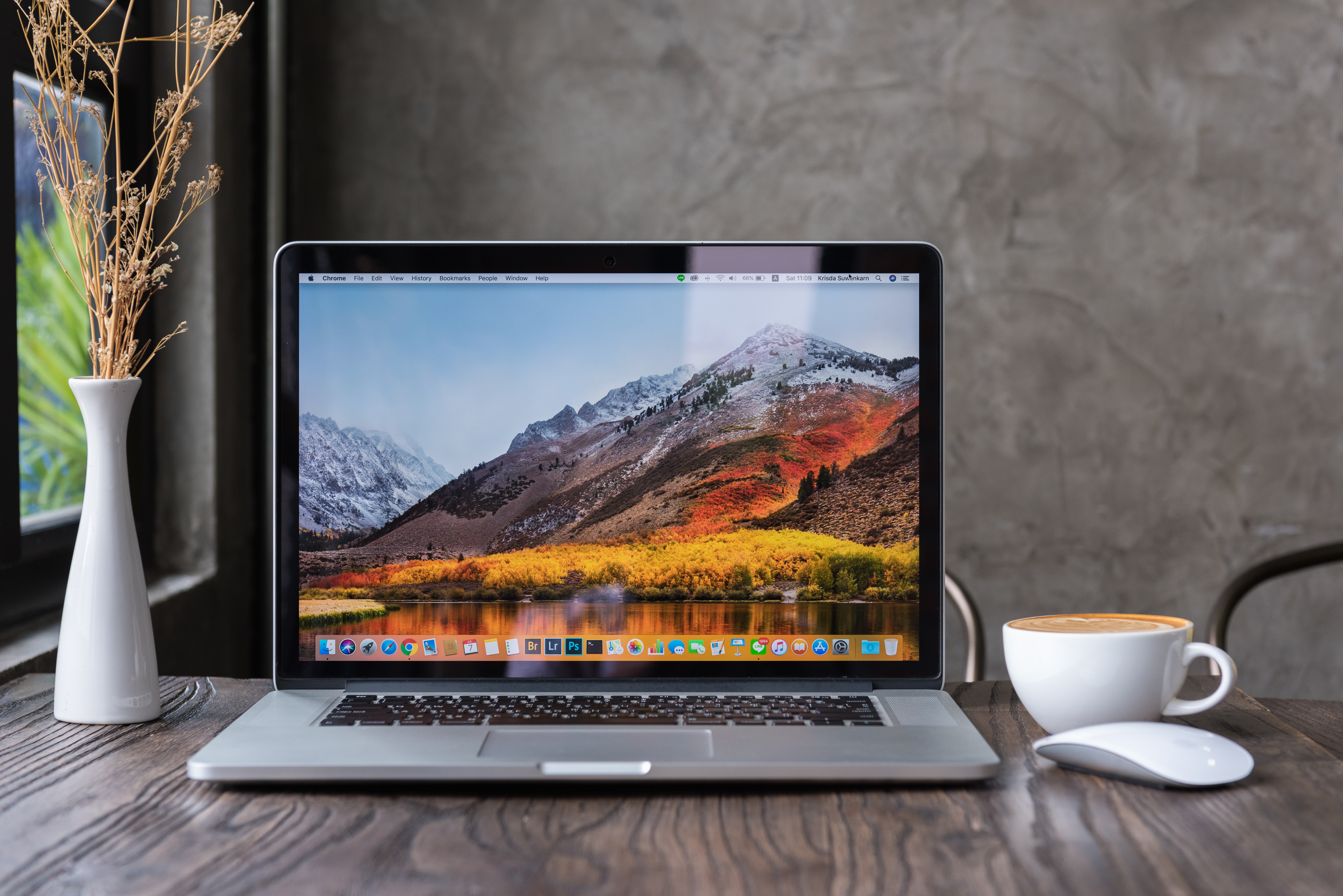 Apple MacBook laptops have been the go-to choice for working professionals, creators and artists. MacBooks have been synonymous with performance for many users across industries today. However, one aspect where even the MacBook Pro variants have fallen short of competing Windows-based machines is touch-enabled displays.
While creator-focused Windows machines like the Asus Zenbook Duo series have made the use of multiple displays on a single machine more popular, MacBooks to date have never used a touchscreen. However, that could change soon.
A report from Bloomberg's Mark Gurman, a veteran in predicting Apple features and hardware ahead of launch, has suggested that a touchscreen MacBook may be in the pipeline, and may make an appearance by 2025. With a MacBook Pro refresh expected this year, the next MacBook Pros that could launch in 2025 may very well be the first machines in the series to feature touchscreens.
Gurman also adds that while the new laptops may largely feature the same form factor as current models, there would be other updates. However, the ability to tap and make gestures on the screen will perhaps be the biggest change in the series. Note that while this report does not exactly confirm the possibility of touchscreen MacBooks in the future, it does look like a likely step. Apple has also been reportedly considering adding OLED display panels to its MacBooks instead of the regular LCD and Mini-LED models that the laptops currently come with. The big shift in display tech could also coincide with the company adding touch capabilities.
<!—H2 title-->
Apple and touchscreens
Should these products come to life in the future, it wouldn't be the first time MacBooks would sport touchscreen displays. MacBook Pro variants launched between 2016 and 2021 featured a signature Touch Bar above the keyboard. This was essentially a small touchscreen that spanned the width of the MacBook, offering users contextual tools, options and controls based on the task at hand.
While the Touch Bar has now been replaced with function keys again, the Bar itself was not exactly a replacement for a full touchscreen laptop, where for instance, editors on Final Cut Pro or Adobe Photoshop could have more precise control of the video timeline or brush tools respectively.
<!—H2 title-->
Why would you need touchscreen laptops?
Touchscreen laptops allow users to do creative tasks with a lot more precision. This is especially true for artists as well as other creative editors. The ability to use a stylus or simply your fingers on a computer screen improves seamlessness of use by miles, while also allowing a high degree of accuracy when dealing with projects.
Apple already realises the need in the market for powerful computing devices with a capable touchscreen. This is why the brand has been pushing its iPad Pro lineup as a replacement for laptops for years.
However, with the change coming to the MacBook series, users that want to use a touchscreen for various use-cases along with the performance of a MacBook and the features offered by macOS may finally have something to pick from Apple's shelves.
Disclaimer: This post as well as the layout and design on this website are protected under Indian intellectual property laws, including the Copyright Act, 1957 and the Trade Marks Act, 1999 and is the property of Infiniti Retail Limited (Croma). Using, copying (in full or in part), adapting or altering this post or any other material from Croma's website is expressly prohibited without prior written permission from Croma. For permission to use the content on the Croma's website, please connect on contactunboxed@croma.com