Upcoming Foldable Phones in 2022
Something unique for those who want to stand out.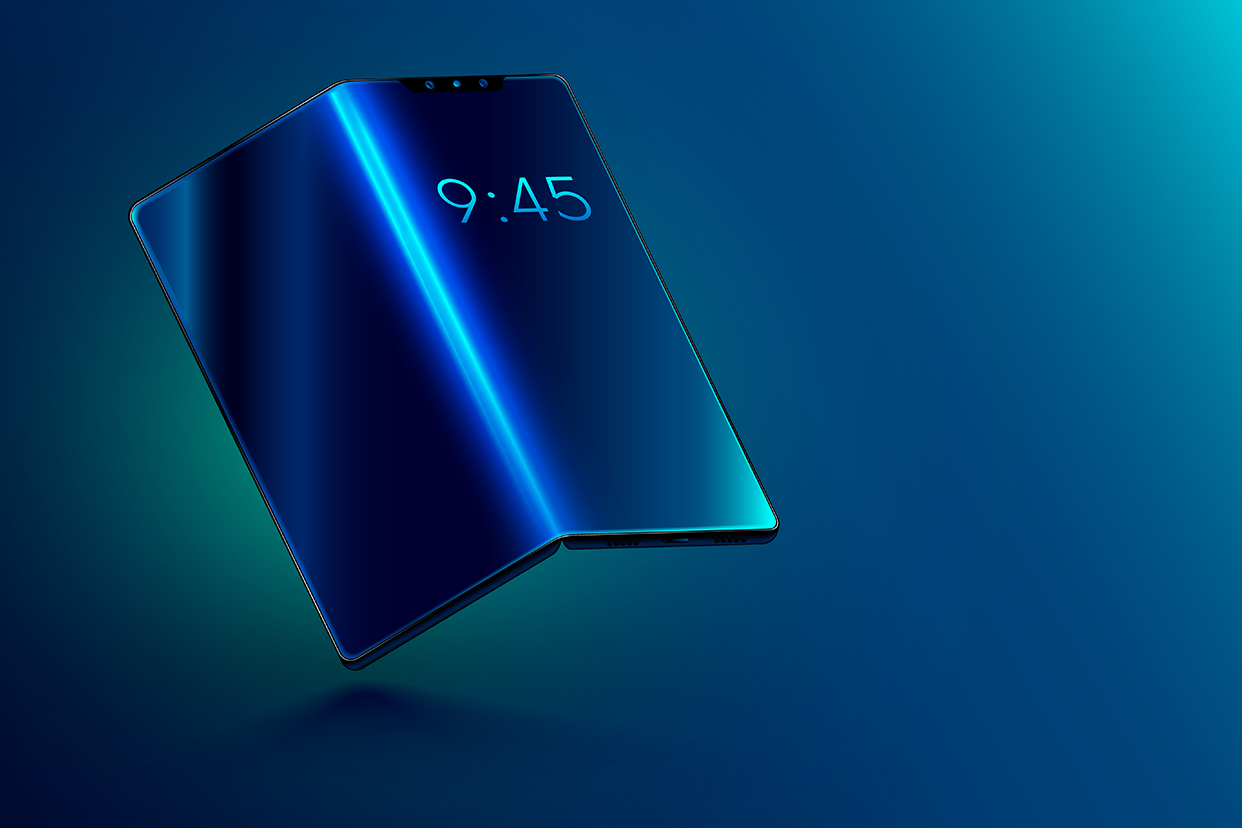 The modern-day smartphone design which we see these days was, somewhat, first done by the LG Prada back in 2006. This was the first phone of any kind with a large capacitive touch screen in the front with a flat back giving it the sleek rectangular look which is used in a variety of screen sizes to this day. Since then, smartphone designs have changed a lot. They have gotten bigger and heavier. The touch response got better, and the display has become simply mind-blowing. 
There are plenty of smartphone companies in the market that are selling a variety of models, but the basic design has not changed a lot in many years. The form factor is the same in most of the phones available on the market. But ever since the flexible display had been shown, the fascination of a foldable phone was no longer just science fiction. They are the talk of the town in the smartphone market especially since Samsung started producing them. 
From that moment they become a real product from just a concept. Foldable phones are the new product category that is trying to reinvent the dragon of our smartphones. There aren't many companies that are making these phones though. There are only a few who are making foldable smartphones so let's look at what the upcoming phones in this category are. 
Samsung Z Fold 4  
Samsung is the market leader not only in terms of selling the most foldable smartphones but also in terms of the sheer number of models they offer to consumers.  The Z Fold lineup has a fold much like a book or a copy. This is their flagship model of foldable smartphones. It is expected to have 7.6 inches, dynamic AMOLED screen when it is unfolded. It will have a punch-hole display with a 120Hz refresh rate too. It will come with the latest Snapdragon processor, i.e., Snapdragon 8 Plus Gen 1. It will also feature a triple camera setup at the back. It will have a 50MP main sensor and a 12MP wide sensor as well as a 12MP telephoto lens. This is certainly one of the premium products in a category where there are not many smartphone manufacturers offering their models. This is expected to be launched in the first half of August 2022.   
Samsung Z Flip 4 
This is the second offering in their lineup and is slightly less expensive too. This is a relatively budget-friendly option as it is expected to cost you around the same as a traditional flagship device in the market. Its design is more like the old folding feature phones. In its folded state, this will arguably be the most compact phone available on the market. When unfolded, this will have a 6.7-inch dynamic AMOLED display with a 120Hz refresh rate. In this state, it also resembles the traditional smartphone design. It is also expected to have the same Snapdragon 8 Plus Gen 1 chip as Fold 4.  This is expected to have a dual camera setup at the back. Two 12MP cameras. One, a wide-angle main lens and another ultra-wide camera.  This is expected to be launched with the Fold 4. 
Vivo X Fold 
Any competition among the manufacturers is good for the end consumers. Vivo is expected to offer its foldable phone this year. This is expected to be launched at the end of September 2022. In terms of size, this will have a slightly bigger screen than the Samsung fold 4. It is expected to come with an 8.03-inch OLED screen. This phone is rumoured to have a quad-camera setup. It will have a 50MP main lens and a 48 MP ultra-wide. The other two sensors would be 12MP and 8MP. This will come with a Snapdragon 8 gen 1, which is slightly less powerful than the Snapdragon 8 plus gen 1. In terms of pricing, it will cost you more than a Flip 4 but certainly less than the Fold 4. 
Disclaimer: This post as well as the layout and design on this website are protected under Indian intellectual property laws, including the Copyright Act, 1957 and the Trade Marks Act, 1999 and is the property of Infiniti Retail Limited (Croma). Using, copying (in full or in part), adapting or altering this post or any other material from Croma's website is expressly prohibited without prior written permission from Croma. For permission to use the content on the Croma's website, please connect on contactunboxed@croma.com