What are Bluetooth smart audio glasses? 
The future of wearable technology is close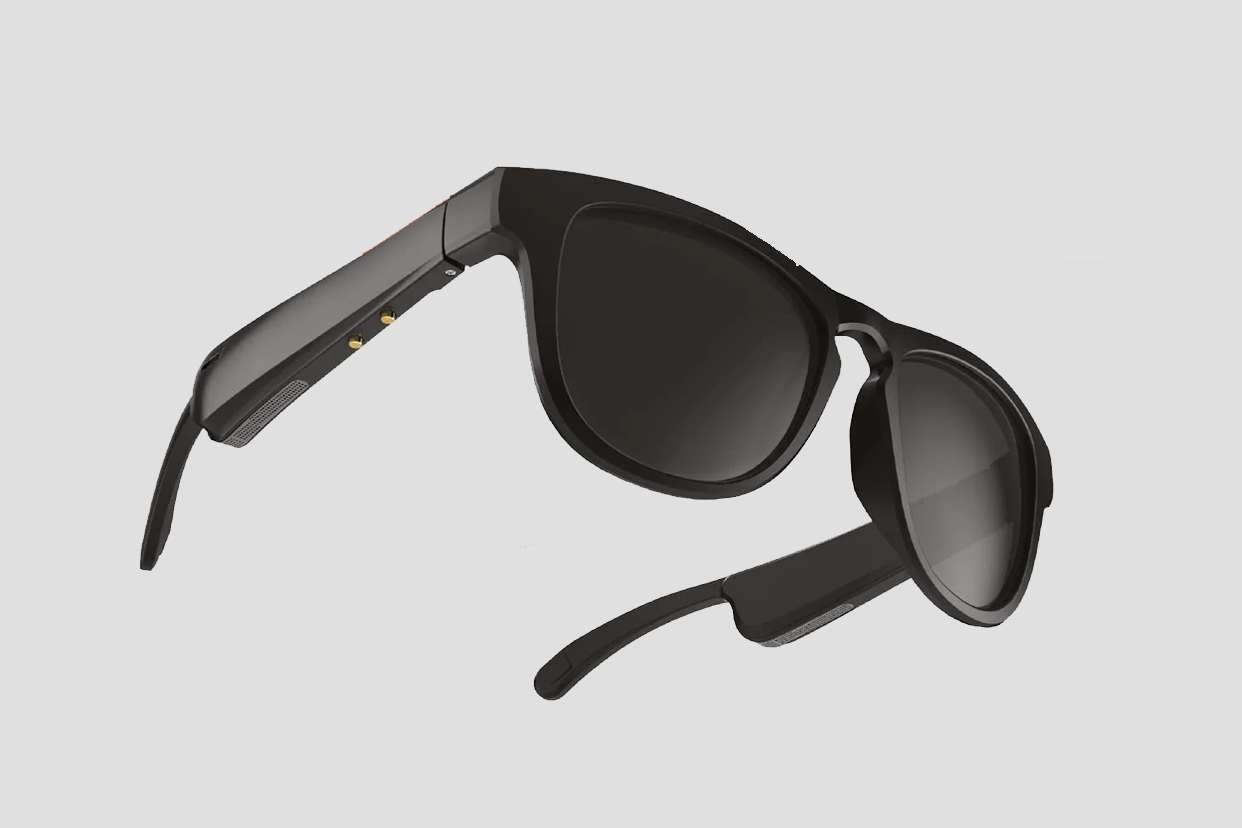 Bluetooth sunglasses have a speaker, microphone, and other integrated features. These glasses connect to smartphones via Bluetooth so that users can answer phone calls or play music without taking their phones out of their pockets. Some of these glasses also let you interact with compatible virtual assistants. Let's take a deeper look into what are Bluetooth smart audio glasses.  
<!—H2 title-->
What are Bluetooth smart audio glasses? 
Bluetooth smart audio glasses are equipped with in-built speakers and microphones in the frames. Wearing these smart audio glasses allows you to listen to music without fitting earphones into your ear canals or covering your ears. With this design, you can listen to an audiobook while being accutely aware of your surroundings. Bluetooth connectivity also lets you use other features like make or answer phone calls.  
<!—H2 title-->
How do they work? 
With Bluetooth smart audio glasses, you no longer need to wear headphones because they connect via Bluetooth to your smartphone. On the outside and underside of each temple is a tiny, wafer-thin acoustic package designed to drastically reduce sound spread. Audio and power are sent to the speakers through a cable running through the sunglasses' steel hinges. The temples also have a microphone, so you can make hands-free calls on the go. Hence, smart audio glasses go beyond just music sunglasses. 
In reality, it's the speakers that determine whether the glasses are worth a try. In addition to being small and delivering sound, the best sunglasses speakers are often lightweight and hassle-free. Sunglass arms are ideal carriers for audio speakers, also called temples. Your ears aren't covered by them, and they are near your ears. In this position, you will be able to enjoy great open-ear listening. 
<!—H2 title-->
Types of Bluetooth Sunglasses
Bluetooth sunglasses come in two main types: those with bone conduction speakers and those with special non-bone conduction speakers.
Non-bone conduction glasses
Glasses without bone conduction have extra earphones. When compared to open-ear Bluetooth glasses, these glasses provide maximum privacy, meaning there is no sound leakage. In India, you can buy fully functional Bluetooth sunglasses that can be used for making phone calls and listening to podcasts for as low as Rs 2,000-5,000.
As far as sound quality and sound leakage are concerned, no bone conduction headphones can match the level of the best Bluetooth earphones. A bone conduction Bluetooth glass sends sound directly through your cheekbones rather than through the eardrum, which can feel strange on both sides of your head at first.
You don't have to block your ears to listen using bone conduction technology. If you listen to music or answer the phone while walking or running, you will have the advantage of being aware of your surroundings.
First impressions of wearing these sunglasses are surreal. By wearing Bluetooth audio glasses, you can enjoy audio, music, and voice calls hands-free and with unblocked ears.
Disclaimer: This post as well as the layout and design on this website are protected under Indian intellectual property laws, including the Copyright Act, 1957 and the Trade Marks Act, 1999 and is the property of Infiniti Retail Limited (Croma). Using, copying (in full or in part), adapting or altering this post or any other material from Croma's website is expressly prohibited without prior written permission from Croma. For permission to use the content on the Croma's website, please connect on contactunboxed@croma.com